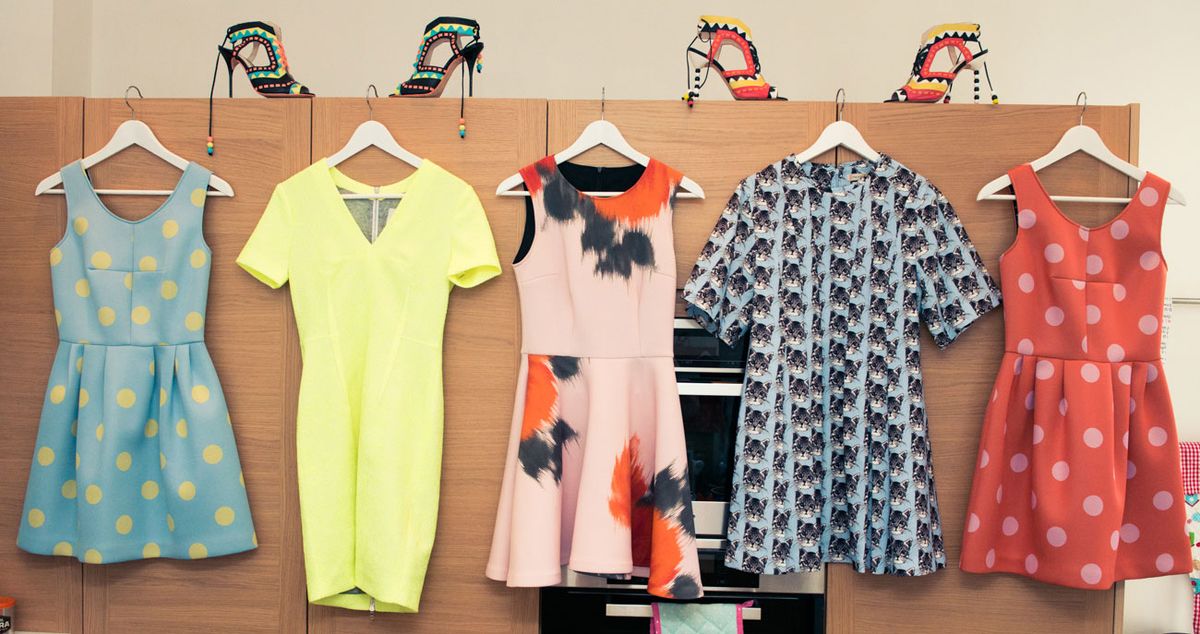 Weddings
All the sparkly shoes and sexy (but not too sexy) dresses.
---
1. Jonathan Saunders Dress: Typically, my wedding guest uniform is a silk slip dress in some bright shade or a metallic. But this Jonathan Saunders chiffon dress is too pretty to pass up. And with that printed sheer overlay it straddles the line between sweet and sexy. Also, the light fabric won't make me sweat, which is all I can really ask for in any dress worn to a summer wedding. 
2. Delpozo Heels: I wear flats nearly everyday, but it's my humble opinion that you don't really look dressed up unless you're wearing a significant heel. And these Delpozos are just about perfect for any wedding and any dress. 
3. Edie Parker Embroidered Clutch: I've long had a thing for Edie Parker's clutches—if only because they force me to edit all the unnecessary stuff I tend to haul around with me—but I'm really, really into their new embroidered ones. Festive, right? 
4. Dior Diorshow Waterproof Mascara: No matter what, I always, always cry at weddings. Waterproof mascara is an absolute must to save myself, from myself. 
5. Charlotte Tilbury Lipstick: IMO, Charlotte Tilbury's K.I.S.S.I.N.G. lipstick in Love Bite is the best red in the game. I'll be wearing it at every wedding this summer.