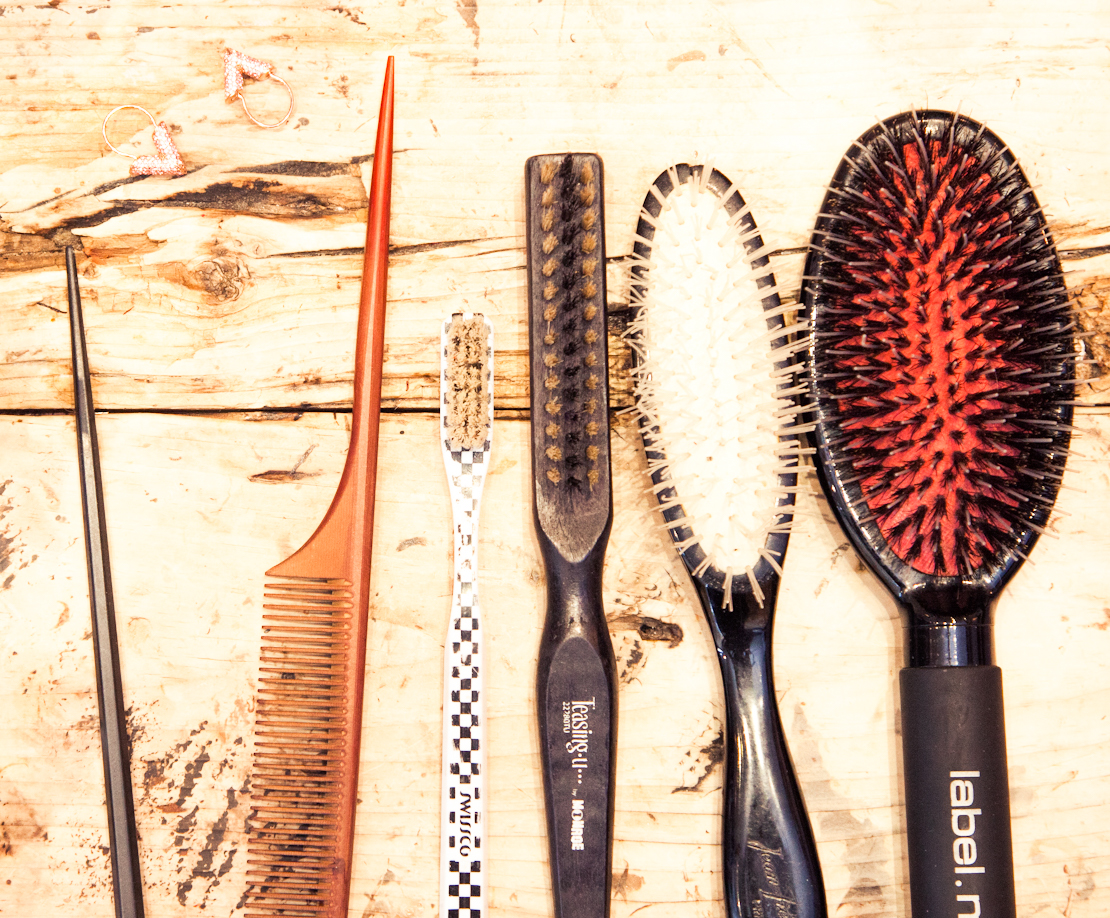 The Hair Color Terms You Need to Know Now
Because communication is the key to a healthy relationship (with your colorist, that is).
Likening your relationship with your hair colorist to your significant other is a thing for a reason—the required level of trust between you and them is sky high. The key to avoiding a salon chair freak-out? Crystal clear communication. Which, of course, is tricky when social media-fueled color trends and the ridiculous names assigned to them pop up at dizzying speeds. To help you navigate your next salon visit, we consulted Marie Robinson, of her very fancy, eponymous Flatiron salon, and David Michaud, a colorist at Frederic Fekkai. While Robinson in particular swears up and down by visual references, nothing beats clear direction, and not having to fumble through your phone for screenshots.
Ashy blonde: "'Icy' and 'ashy' are interchangeable. Jennifer Lawrence's hair is actually the perfect example of somehow with ashy blonde." - Marie Robinson
Baby blonde: "If somebody said they wanted to be a Taylor Swift blonde, I would know exactly what blonde they're looking for. Baby blonde means there's just a hint of yellow in it." - MR
Balayage vs. babylights: "This is a regional thing. If you were on the East Coast, 'baby highlights' means really beautifully painted and natural looking highlights, with lighter ends. It's a really natural sun kissed look. If you were on the West Coast and you asked for balayage, you get thicker, bolder blonde highlights that create more contrast against dark hair." - MR
Bronde: "This trend is for all brunettes who have always wanted to go lighter, but don't want to be 'a blonde'—it's somewhere between brunette and blonde." - David Michaud
Buttery blonde: "That's just a bit more golden or yellow—it's more like Kate Hudson's color." - MR
Chesnut: "'Chestnut' is more warm, or chocolate-hued, those are generally warmer, richer browns." - MR
Flamboyage: "Flamboyage is the more modern version of ombre, which showcases a more natural progression between tones to create depth rather than the line between colors we saw with the ombre trend. It's best for dark blonde or brunette clients with medium or long length hair. " - DM
Honey: "Look at Lily Aldridge—her highlights are more honey colored. They're not too blonde or red—it's just that perfect amount of honey in the family of brunette." - MR
Intentional Roots: "This look (grown in, darker roots) is all about achieving a natural, but still edgy effect, and works on a range of colors from blonde to brunette." - DM
Nordic blonde: "Nordic blonde is icy—it's usually means more of a cool tone." - MR

Toner: "If your color is slightly off, your colorist will use something on the opposite side of the color spectrum to counteract it. If you wanted platinum, but had more yellow in your hair, your colorist will have to use a violet or blue-based toner to cancel it out and counteract it. Some brunettes turn out very red and you have to use dark blue or green based toners to neutralize the hair and make it look more sandy." - MR