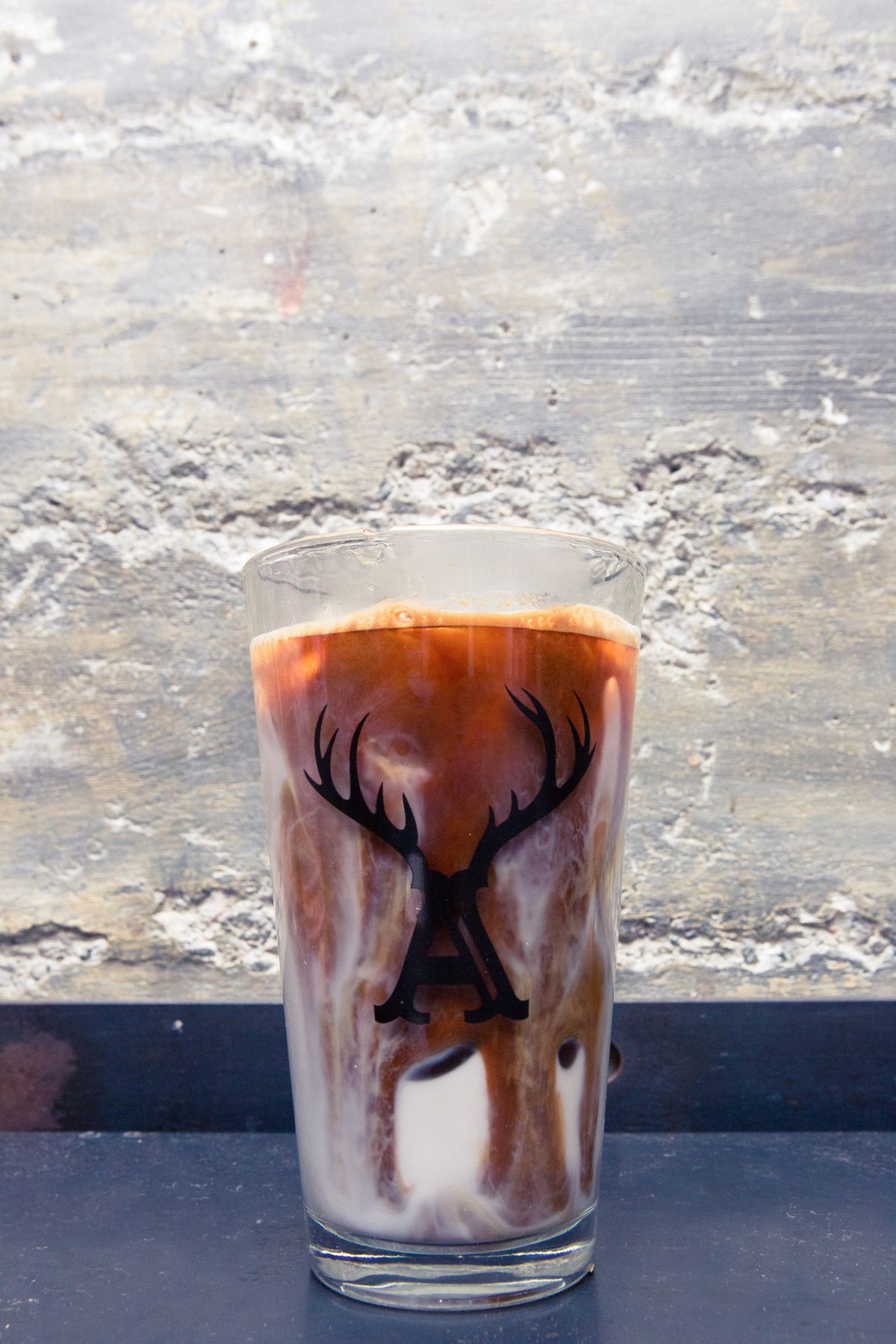 Entertaining
No, that price tag is not a typo. And yes, you can make it at home (there's only three ingredients).
Before you say—er, think—anything, we just want to say: we know. The entire notion of a $10 iced coffee is pretty damn ridiculous—so much so, we're pretty sure it falls into the same line of generation-specific mockery as the idea that we're a bunch of Macbook-obsessed shut-ins with selfie sticks for appendages. That, and the price tag is almost entirely for novelty purposes—but we'd be lying if we said the end result didn't taste like the start of a productive, albeit indulgent, morning. After all, we're pretty certain that, the beginning of iced coffee season results in a tenfold increase in overall happiness (it's basically science or something.)
---
And so without further ado, we present the recipe for the infamous $10 latte from West Coast staple, Alfred's Coffee. Go on. We dare you to try it at home (or bite the bullet and pick one up!) and tell us it's not mind-meltingly delicious.
— Ingredients —
8 ounces of Pressed Juicery vanilla almond milk (or any vanilla almond milk)
4 shots of Stumptown espresso
Ice
Pour ingredients over ice. Enjoy!