Date Night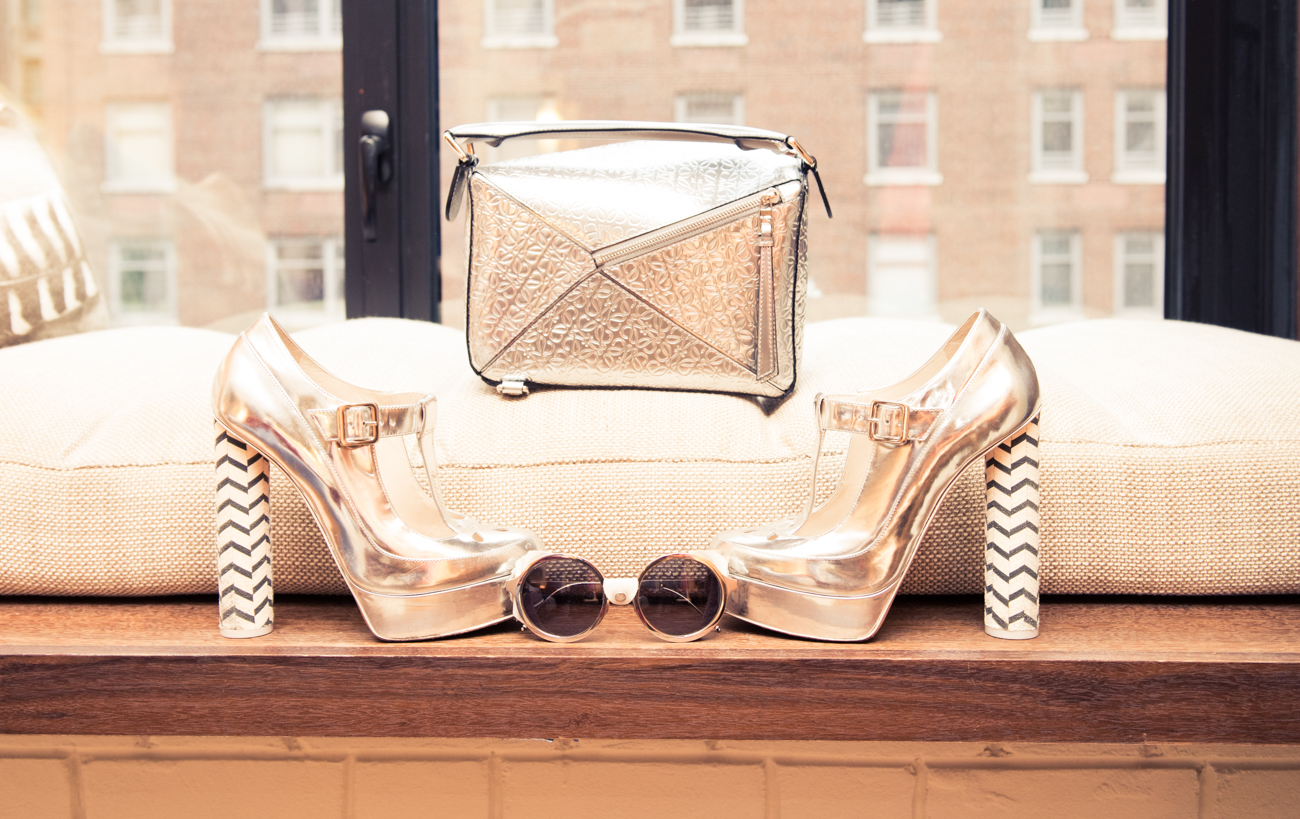 Date Night Outfits You'll Want to Copy
These fashion girls have it figured out.
It's a tale as old as time: girl versus closet. Lots of articles of clothing but absolutely nothing to wear. You know it, right? Even as fashion industry vets ourselves, we come across this exact predicament, oh, at least five times a week. So it's with that that we asked our friends (who happen to know their way around a closet or two) how they get dressed for a night out themselves. Herein, the elusive outfit formula that works for the designers, models, and editors we continuously ask myriad advice from. You're about to save so much time in getting dressed, you won't have resort to shaky backseat Uber makeup application. Now that's a win.
"It depends what we're doing. If it's casual, probably jeans and a vintage tee with boots—maybe some thigh highs and a mini skirt. You should always go on dates no matter if it's someone new or old. My look doesn't change—I'm me from beginning to end."
"Anything that goes with my favorite new purple crushed velvet Dries boots.
I haven't been on a first date in a long time but I would advise a young lady to play it up but still keep it cool. Jeans, a strappy tank top, vintage Japan bomber and a pair of strappy Manolos."
"Jeans and a vintage tee paired with my Balenciaga leather jacket and a colorful pump is my go-to look. In the spring and summer I love to break out my sundresses and metallic flats.
I've been with my husband for five years. We have date night at least once a week. I've always kept it cool and sexy but definitely spent more time getting ready in the beginning. I remember throwing clothes all over my bedroom in search for the perfect outfit. Now it's much easier because I know he's very easy to please and lucky for me, my husband has never been into bodycon dresses, which can be so uncomfortable on a date!"
"I have a rotation—I usually wear something bodycon. I have this silk Dolce & Gabbana black slip dress that's pretty classic, which I've had good luck with on first dates in the past.
When it's long term, you have to remind/force yourself to make an effort. But I think putting in the effort to dress up makes a huge difference—it just sets a certain tone. Whether you've just met someone or you've been together for years."
"I tend to wear one of two things: a black leather skirt and a t-shirt, usually with a denim jacket, or a dress from Reformation.
I wore a black leather skirt from The Row, a black Kain t-shirt, and a Rodarte x Target denim jacket the first time I went out with my fiancé. I wore a version of that on a date with him last week, so apparently I stick to the formula! I'm pretty consistent with my beauty/style routine, and still like putting in as much effort now as I did when we first started dating."