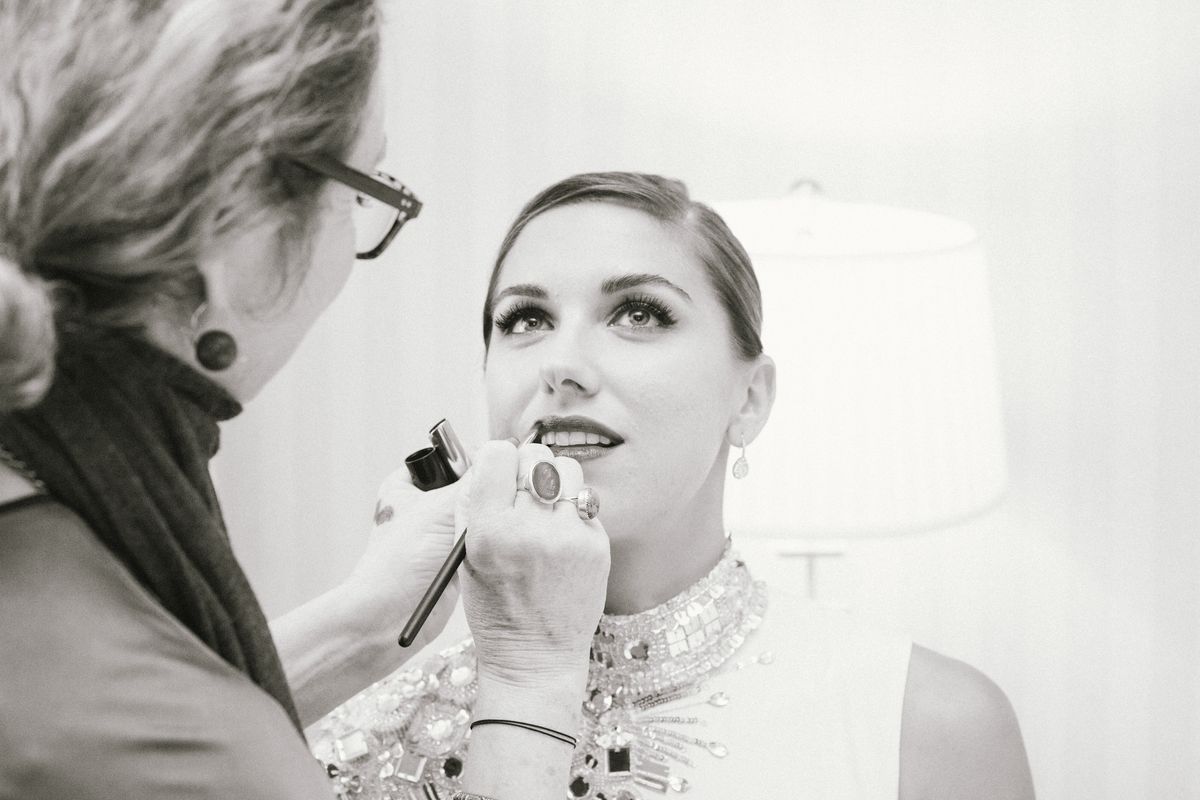 Fashion
Getting Ready with Alex Morgan
Behind-the-scenes with stylist Jasmine Caccamo. New York.
Landon Speers
When you're mere months away from the freaking Olympics (your second, mind you), you'd think getting gussied up in a poofy, embellished gown might be just about the furthest possible thing from your mind. But as it turns out, when the Met Gala comes calling, you promptly shelve your soccer gear—at least for the night—in place of a custom gown and heels, all to take up your first-ever invite to the first Monday in May. At least that's what Alex Morgan did.
The night of the Ball, we met up with Morgan at the Park Lane Hotel on the Upper East Side (a stone's throw from the gala's venue) along with stylist Jasmine Caccamo, as the two primped for the night ahead. With Morgan's custom Christian Siriano gown (if you're one of her 3.4 million Instagram followers, you might have caught a glimpse) at the ready, we got well acquainted with the Orlando Pride forward, and fast—and found that Rio Summer Games bound or not, we actually had a myriad of getting ready rituals in common. Well, us, and just about every other woman post-Lemonade, that is. After all, Morgan's two go-tos involve our two favorite B's: Bordeaux and Beyoncé. "When I have Jasmine come over, and hair and makeup, I love to have a bottle of wine for us all to share." See? Soccer stars (and, ahem, Olympic athletes)—they're just like us.
---