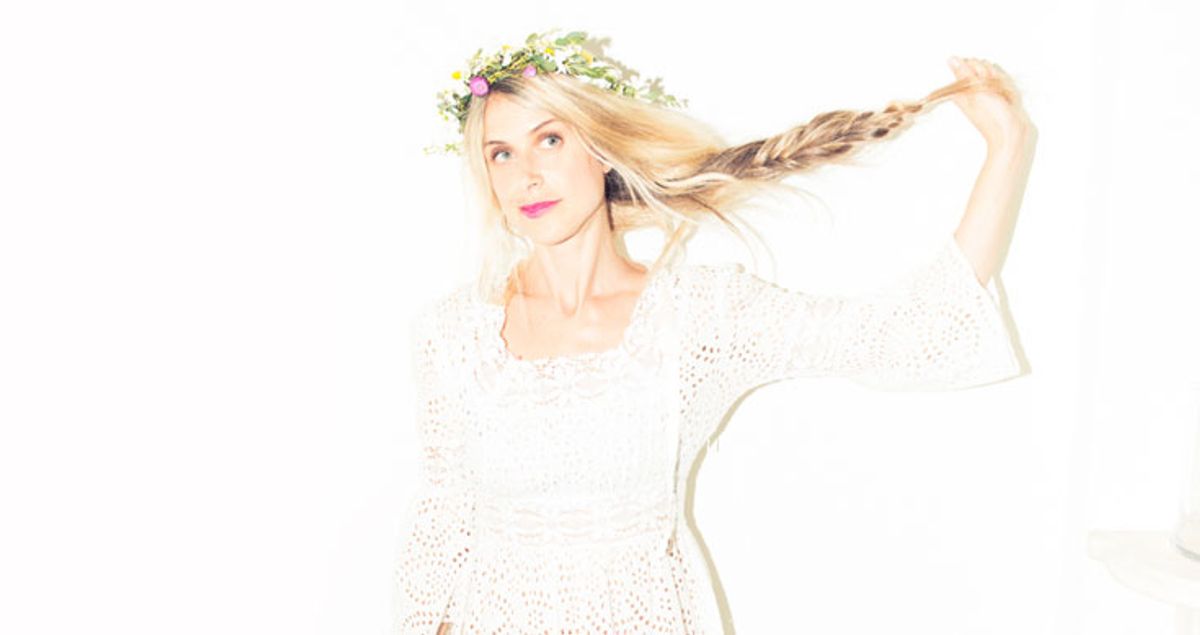 Career
No more snooze button; no more double-wide beauty cabinet.
You know that cult classic pregnancy book, What to Expect When You're Expecting? Maybe you've stared at it in a bookstore with a mix of terror and curiosity? Well, we'll go ahead and tell you that we haven't read it. And that's because we have Molly Guy, who, when we asked her about motherhood and the changes she's experienced (besides the very obvious) since giving birth to her daughters Sunny, four, and Caroline, one, gave us the straight-up, no-bullshit truth. Herein, the Stone Fox Bride founder and creative director gets real about the major life adjustments, including pitching most of her closet and beauty cabinet, that, for her, came with having kids.
---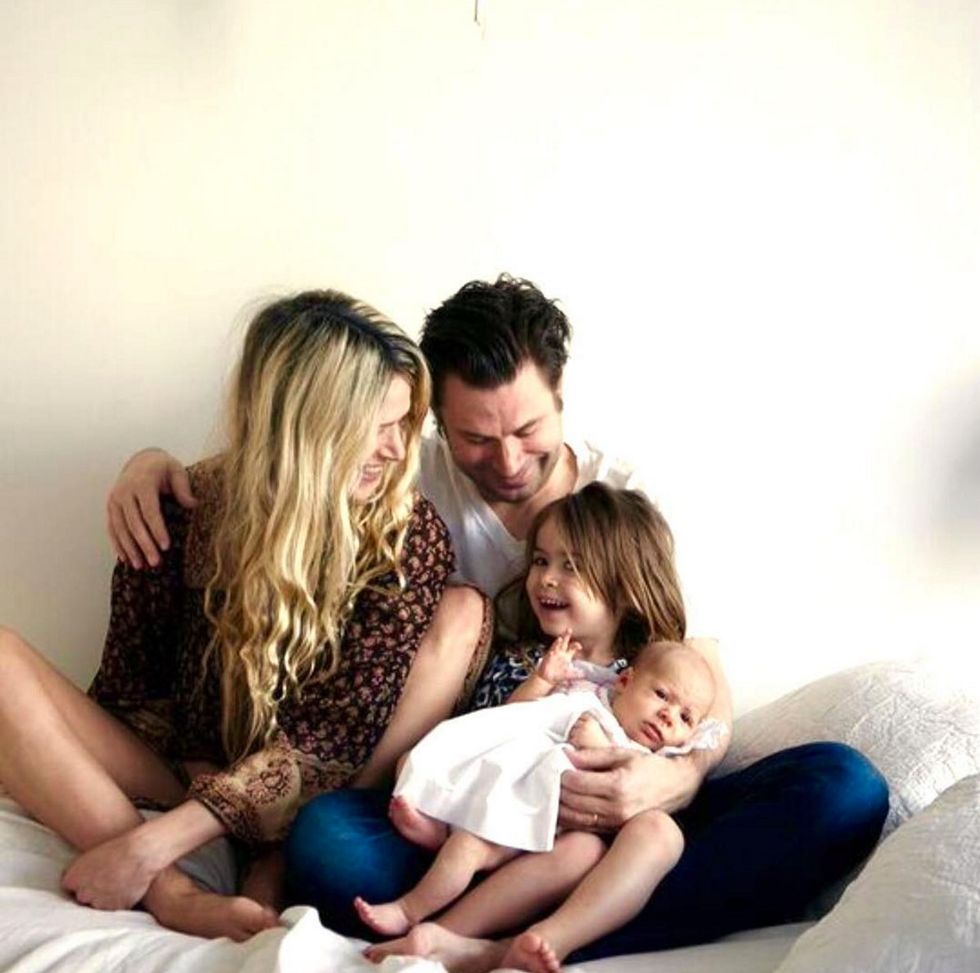 First, you notice the small changes…
"Well, the first—practically speaking—was I could no longer press snooze on my alarm clock or sleep in as late as I wanted. [Before I had kids] I think I probably won world records for snoozing. As my roommate would say, I would press snooze for five hours."
…then, the bigger lifestyle adjustments
"The big thing that changed is, I had to become really, really organized because of the amount of gear that you acquire. I had to become very regimented. When I lived alone, I never cared about ordering Fresh Direct and creating a routine or keeping the house clean on a regular basis. And I was never, constantly throwing out old sweaters to make room. It was just me and me and me, so all I thought about was myself. But now that I have two more people that I have to take care of I have to readjust everything—everything from my physical space to what's in my beauty cabinets, to what's in my pantry in the kitchen, to how I spend my Saturday afternoons and Sunday mornings and what I do at night. My entire life has changed. There's nothing left the same. It's unrecognizable.
My life was crazy before kids—it was at breakneck speed. It was a constant blur of adrenaline and snooze buttons and iced coffee and walk of shames and one night stands, you know what I mean?"
You learn as you go
"You can't prepare yourself. I know it sounds overwhelming, but I feel like there's a reason we're pregnant for nine months—we are allowed the time that we need for our minds and bodies to figure it out. If I were to tell you the things that you learn in nine months of pregnancy… I'm sure you don't know what a mucus plug is or gestational diabetes or cervical discharge. There are things that sound so bizarre and crazy, like eating your own placenta, whether or not the baby comes out in a sack, if the umbilical cord stays on or doesn't it. It's just all this stuff you learn; you figure it out."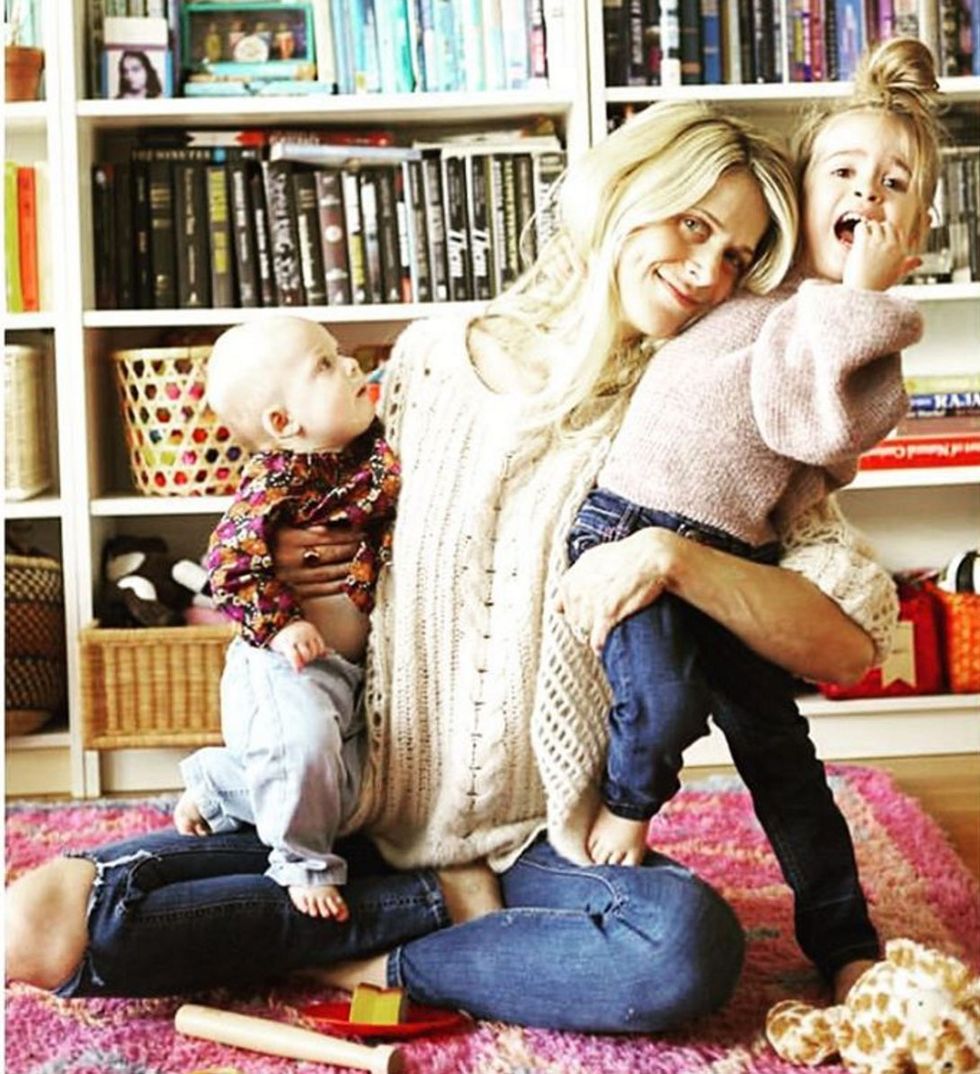 You find "me time"
"It's really important. I do boring stuff. I exercise; I try to see my friends for a coffee or something like that at least once a week. I keep my life pretty low-key so that I can take care of myself. My work is a must, and then to take care of two kids under four is a must, so when I'm not doing either of those things, I'm pretty much reading or exercising or hanging out with my husband."
You love your job
"I opened my business three months before I had my first kid. Now I have a book coming out next year. I feel lucky because I love my job and I love my business and I love my kids. Somehow it doesn't—and I get annoyed when people say this—but it doesn't feel like work. I enjoy it and I don't know how much people get to say that."
You compartmentalize
"In the morning from 6:30 to 9 AM I'm with my kids and I try to stay off my phone and off my computer; and when I walk in the door at 6 or 6:30 PM, until they go to sleep, I try to keep my phone away. I try to compartmentalize so that when I'm with them, I'm really with them. On the weekends I try not to make plans because I like to have time and go to the park and do whatever my kids want to do."
You streamline your closet (seriously)
"My style hasn't changed, but the amount of clothes and the kind of clothes I own has changed. I just don't want to raise my kids in a house where their mom has a big messy closet with lots of things falling on her head every day. I just have a very simple, basic wardrobe. I did a lot of purging when they were born."
You clean out your beauty cabinet(s)
"I used to be a beauty editor and I had to buy an extra cabinet from Bed, Bath & Beyond because I had so much junk. Half of it I never used and it was always kind of dusty, but I was always trying new products. Now I only use what my kids can use, so it's literally coconut oil, avocado oil, jojoba oil and that's it. It's just what it is."
You're suddenly all too aware of the consequences of your own actions
"If I'm not taking care of myself, I can't take care of my kids. So, when it might be fun [at one point] to stay up all night and like drink a lot of coffee and feel really strung out, if I do that now I can't be calm and steadfast and trustworthy, which is what they need. I try to kind of keep that in mind when I want to act out, which I used to like to do a lot. Becoming a mother is like walking through a field of burning hell fire with unicorns and bunnies hopping everywhere. It's crazy!"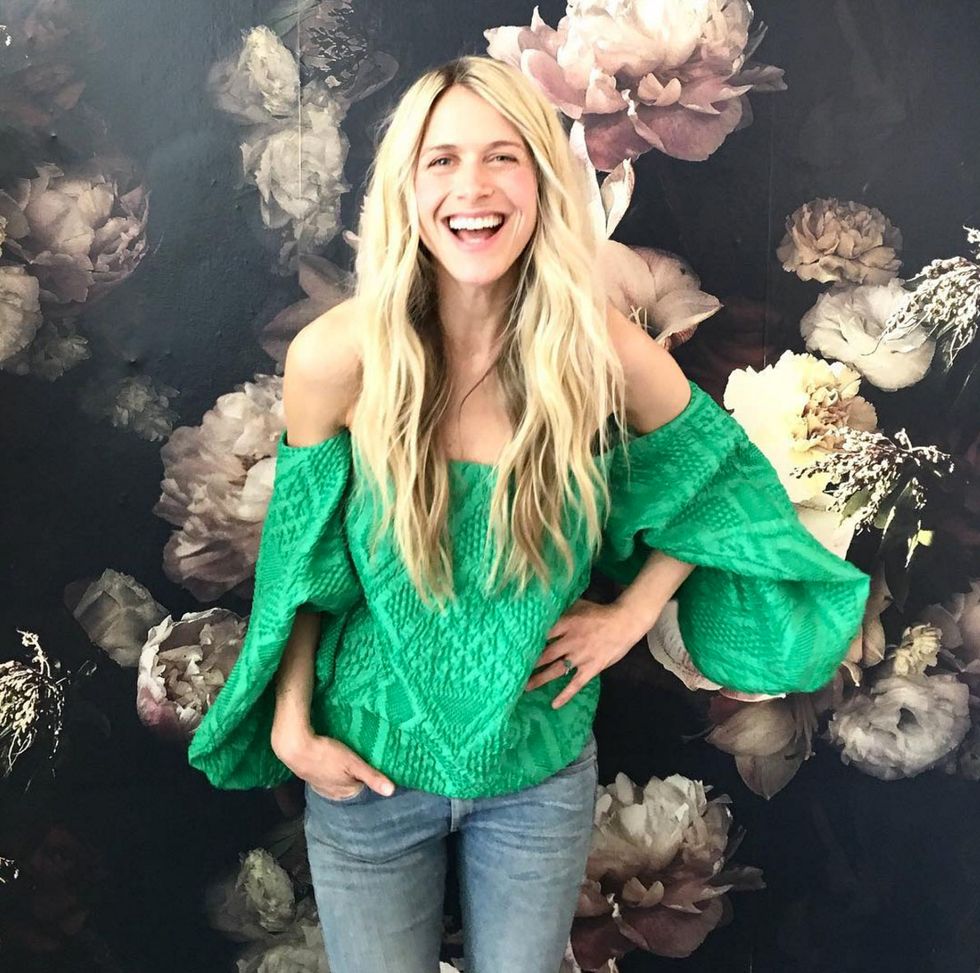 Your relationships with everyone else inevitably change
"My relationship with my husband has definitely changed. When you're dating someone, when you're falling in love, they're the most important person in your life and you think about them all the time. And now, my poor husband, sometimes he's very low on the totem pole of priorities because the kids take up so much time and energy.
I used to have many more friends and make a lot of friends and wanted to go out with more people. But the truth is that now I mostly just want to be with my kids, so the friends that I do have are people that I really want to make time for. I don't just casually go and make a date to meet a friend for tea if I don't really want to see them—it's a waste of time."
You realize it's worth all the change a hundred times over
"I used to think that it was going to be a real drag, becoming a mom. And I thought my life was going to be over and I would just be this exhausted, frizzy-haired [woman] with spit-up on my sweater and a bag of Cheerios in my pocket all the time, but it's really not. It's really awesome and beautiful, sexy, and fun."