Makeup
The Nail Art That'll Break Your Instagram Feed
A nail-art look that won't leave you crying into a bottle of acetone remover.
Renée Rodenkirchen
Even the most nail art fatigued amongst us can agree: clean, monochrome, marble nails are objectively, resoundingly cool. It's the decor motif that manages to straddle the line between timeless and du jour and has us wanting to cover just about every visible surface in our vicinities in it—and that extends to our nails. And so we spent one recent Friday afternoon happily holed up at Her Majesty's Pleasure (where every manicure comes with a side of champagne and 'gram-minded vignettes) with nail artist Ashley Cho, who showed us the ropes.
---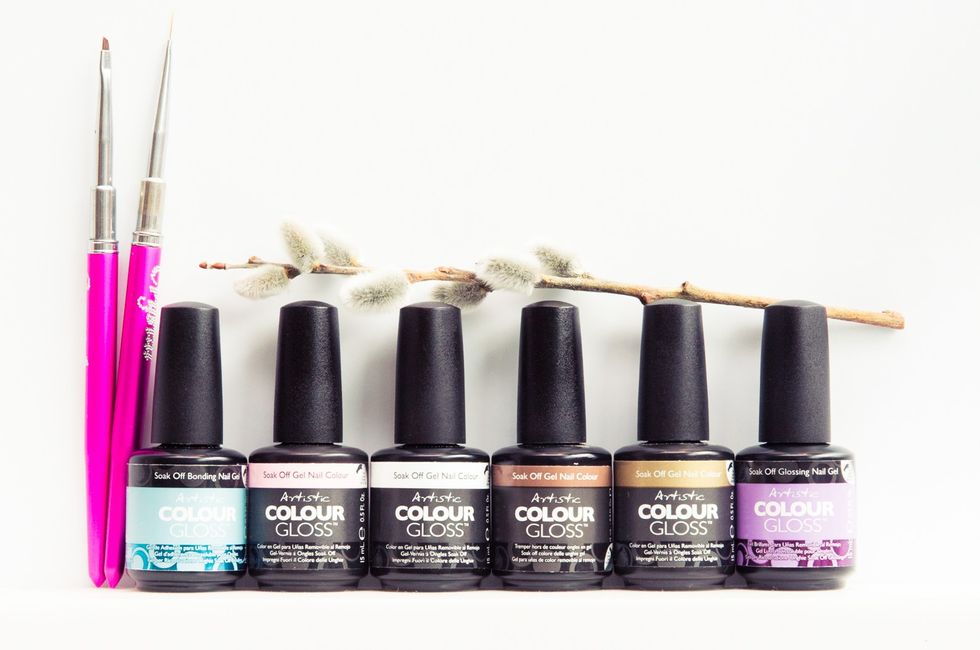 1. Wipe nails thoroughly with cotton and acetone to ensure nails are free of oil.
2. Apply base coat, let cure for 10 seconds.
3. Apply single coat of white gel polish, let cure for 20 seconds.
4. Apply second coat of white gel polish, let cure for 20 seconds.
5. Blend grey and white gel on the foil sheet.
6. Using the striper brush, randomly place blended grey streaks across the white polish—this is the start of your marble look.
7. Trace over the grey streaks with the small flat brush to gently widen the lines.
8. Place black gel color on the foil.
9. Use the striper brush and start to draw lines on top of your grey streaks.
11. Apply top coat, cure for 40 seconds.
12. Wipe nails with alcohol.