Makeup
The So Cool It Hurts
As played by Emily Ramshaw. In collaboration with Sephora.
Pia Aung
Renée Rodenkirchen
Stylist Assistant:
Kim Nguyen
— Who is she? —
She makes basics like black turtlenecks and mom jeans look like they were ripped from the runway. She's perfected the art of 'who, me? I'm just looking at my phone' pose outside of fashion shows. Her home is pristine and her coffee table book game is on another level. She only gets her hair highlighted when she flies back to Sweden for family holidays.
---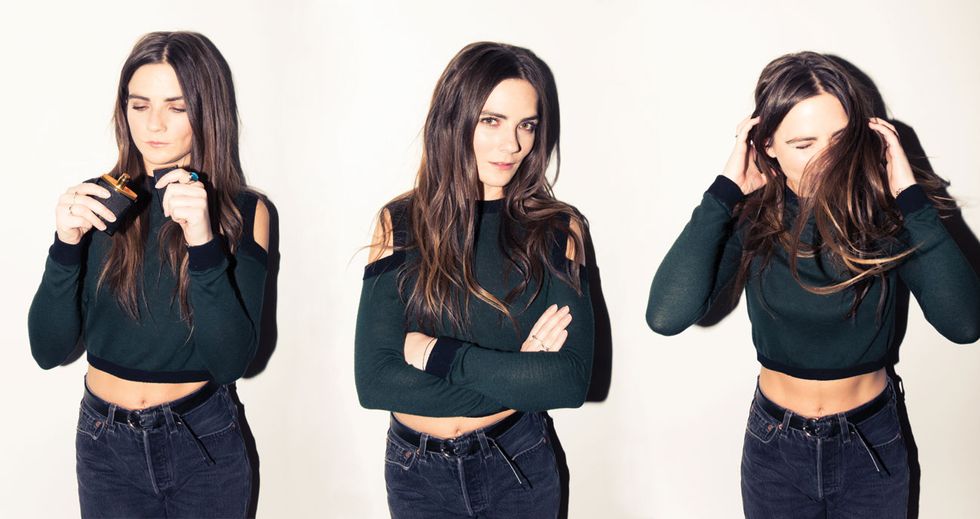 — What you don't know —
She listens to Carly Rae Jepsen on repeat.
— Q&A —



Signature scent: Elizabeth & James Nirvana Black.

Go-to karaoke song: "Call Your Girlfriend" by Robyn

Her Instagram in five words or less: Minimalism at its best.

Favorite travel destination: Reykjavik

Where she lives in New York: Ft. Greene

Last thing she Googled: "How to make an Aperol Spritz"


Wardrobe credits: Top, Adeam; Jacket, Giuseppe Zanotti; Jeans, Levi's; Belt, Model's Own; Boots, Modern Vice; Furs, Jocelyn & Stella McCartney; Clutch, Clare V; Shoes, Sabah; Bag, Jimmy Choo