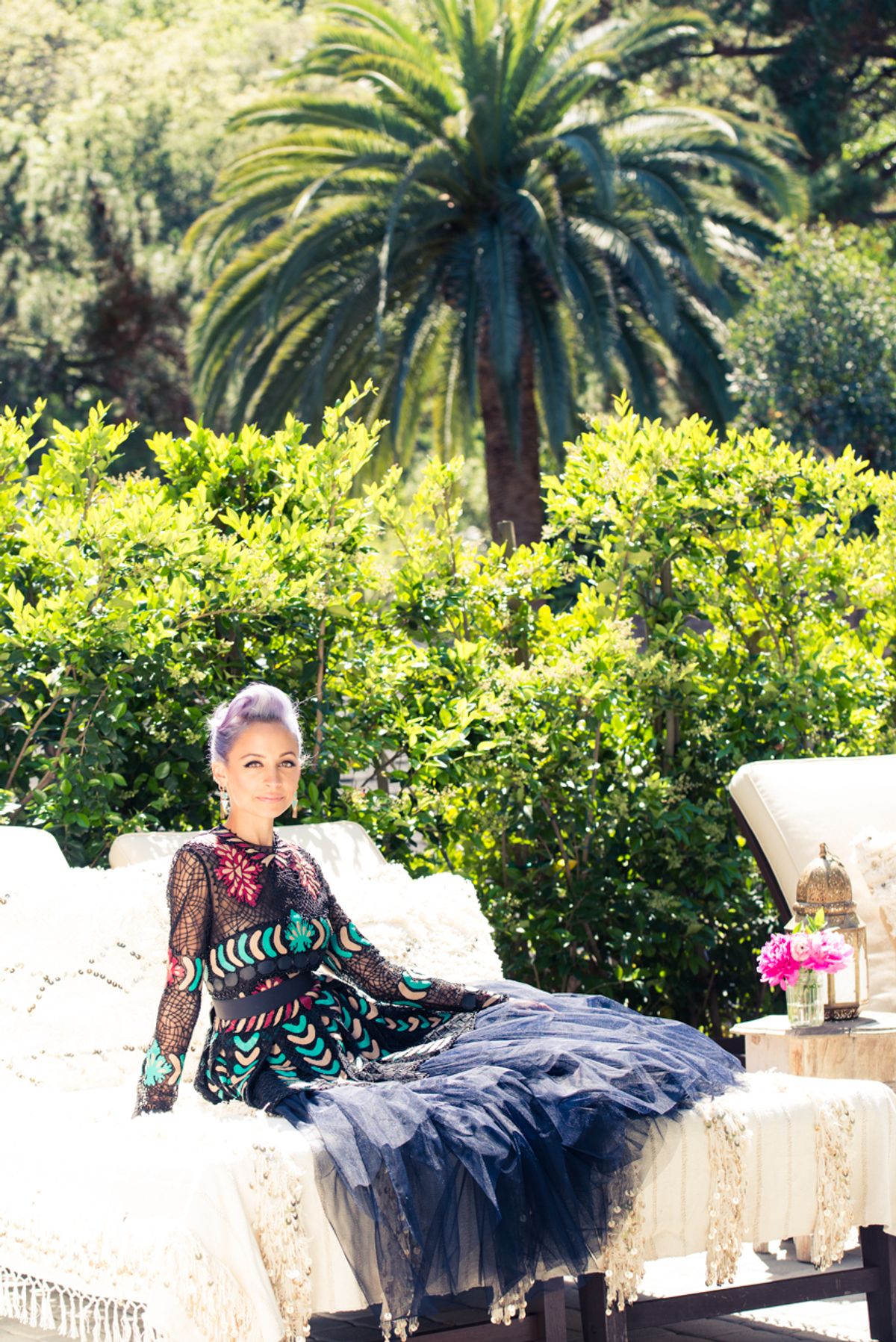 Closet
Creative Director, House of Harlow 1960; Actress, Author, Entrepreneur, Philanthropist. Los Angeles
There's nothing quite like your, you know, average afternoon spent poring over a immaculately-manicured veggie garden with Nicole Richie, who's wearing
head-to-toe Valentino
, right? We mean, doesn't that sound like your ordinary, run-of-the-mill Tuesday? Alright. Let us rewind for a second. We won't lie—when we first got wind that we were going to get the chance to get all up close-and-personal with Richie for
Paper's May issue
(on newsstands and bodegas near you now, so, like, what exactly are you waiting for?) we may have had a slight meltdown before hopping on the next flight to LAX (pre Bangerz Miley-style). Now, fast forward to one lovely Los Angeles morning, where we rolled up to Richie's only to be greeted by the one-and-only
Mickey Boardman
, rolling racks upon rolling racks of goodies and a full hair and make-up team. We chatted briefly with Andy LeCompte (yes, the man himself), who was at the ready to coif the
Kool Aid-colored hair
that prompted the unicorn-haired selfie seen 'round the world. The result? A soft, yet sculptural pompadour that can only be described as lavender couture cotton candy (or something). And we mean, the look couldn't have been better suited to Richie's ensembles for the shoot: from a full length, embroidered, tapestry-like Valentino, to a
gauzy gold number from Lanvin
and a gorgeous floral
Oscar de la Renta
gown (which Richie paired with a
coordinating parasol
, because, like, duh). In between admiring the racks of
House of Harlow
(which just launched it's full ready-to-wear collection, BTW), we also got the full tour of Richie's new, fully edible garden, equipped with enough fruits and veggies to compete with
L.A.'s finest juice bars
(and as you'd imagine, that's seriously saying something). Imagine everything from apples to fresh herbs to kale, and even a tiny chicken coop for her and the fam to have fresh eggs every morning. Hey,
Pinterest
devotees, are you having major FOMO right about now, or what? And the food-fest didn't quite stop there, either: we were treated to a resplendent spread of quinoa salads, turkey burgers and cookies (gluten-free, bien sûr), followed by fresh fruit popsicles later that afternoon. We mean, surely by now you all know that there's nothing we love more than
stuffing our faces on set right
? We kid... kind of. The whole thing really came full circle, though, when little Harlow came home and we posed for a snapshot together—but only after she'd changed into the exact dress she wanted to wear. What can we say? Like mother, like daughter, you guys. All together now: "Awwwww!"
P.S. There's more where this came from, kids... Stay tuned for even more of our collaboration with Paper Mag! (Worth the wait. Swearsies.)