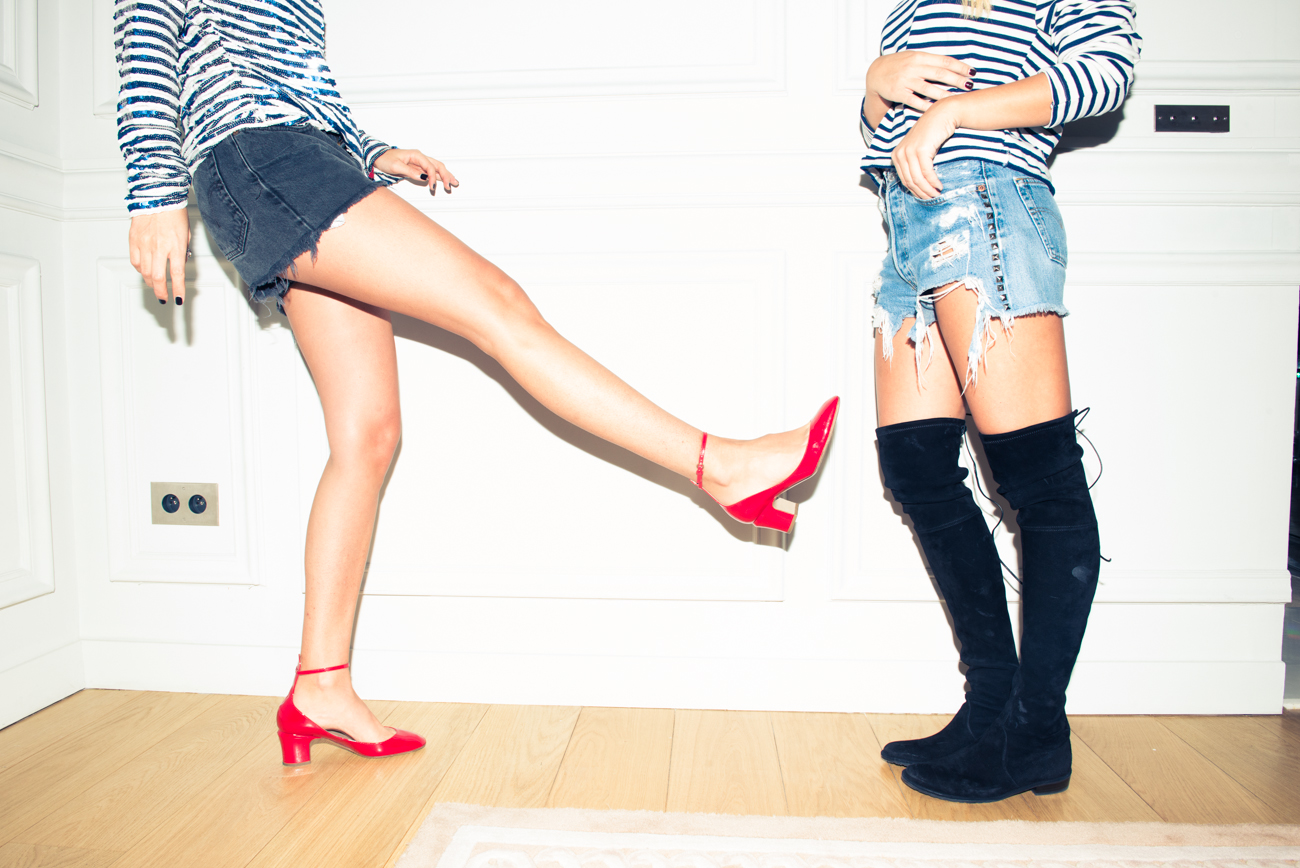 The Only Denim You Need This Summer
All denim. All the time.
In this mixed up crazy world, there are few things we know for sure. But one thing we can rely on season after season is denim. It's not going anywhere, kids, and TBH, we're pretty happy about it. For many of us at TC headquarters, denim is the basis of our M-F style (actually, if we're being honest, it's more like M-Sunday) style); whether it's a pair of vintage Levi 501s, an ASOS pinafore dress or a full-on Canadian tuxedo. Take it from Kendall (or Gigi or @emrata or Riri): you can't hide from denim, especially when spring rolls around and it's finally warm enough to expose your limbs. But we're not just talking jeans here. With infinite options for different styles, fits, washes and lengths, we took it upon ourselves to round up the latest and greatest jeans, shorts, dresses and more to make your life a little easier. Good thing you have us to solve your spring wardrobe 'mares.
Let's get one thing straight: cropped flares are everything. Boozy Sunday brunch with friends? Cropped flares. Client meeting with Gucci mules? Cropped flares. Boozy date night with a red lip and your girlfriend/boyfriend/yourself? Cropped flares. Need we say more? Actually we do, because you need to add these Levi's Kick Flares to the brunch-work-date cycle.
If you're picturing Jessica Simpson in her "These Boots Are Made For Walking" music video, please don't. At TCHQ, we're pro full-butt coverage all the way. How cute are Paige and J Brand's rolled cuffs? Also, can we have a moment to take in Tata Naka's car-wash-cleaning-tentacle-slash-pappardelle-pasta shorts? K, thanks.
ICYMI, two-strapping it is cool. This approach to denim comes in the form of overalls/dungarees/all-in-ones/jumpsuits. No matter what you call them, you can accomplish the school's-out-for-summer look with 7 For All Mankind's short overalls (AKA shorteralls) or Frame's slightly cropped version of the classic overall. You know what else is cool? Embroidery. House of Holland's floral-embroidered dungarees will also get the job done, and any collection described as "psychedelic, trippy and eccentric" is #denimgoals for us.
Ever since 90s-clad models filed down the SS16 Saint Laurent runway wearing oversized denim jackets and tiaras, we've been obsessed with the spring outerwear staple. Trust us; nothing will make you feel more like a 90s princess than Roberto Cavalli's embellished beauty over a slip dress. Or, go for a more Ponyboy-from-The-Outsider's look with a classic style from Off-White (complete with rebellious spray paint back logo).
Pop quiz: what's a dress that you can wear this spring that's not white, striped, or floral? Hint: it comes in light, medium and dark washes, pairs well with white sneakers and is about the most convenient thing you'll ever own. Let's hope you've got it by now, because this lace-up baby from Current Elliot is calling your name. So is this zip-up Guess lil' number.