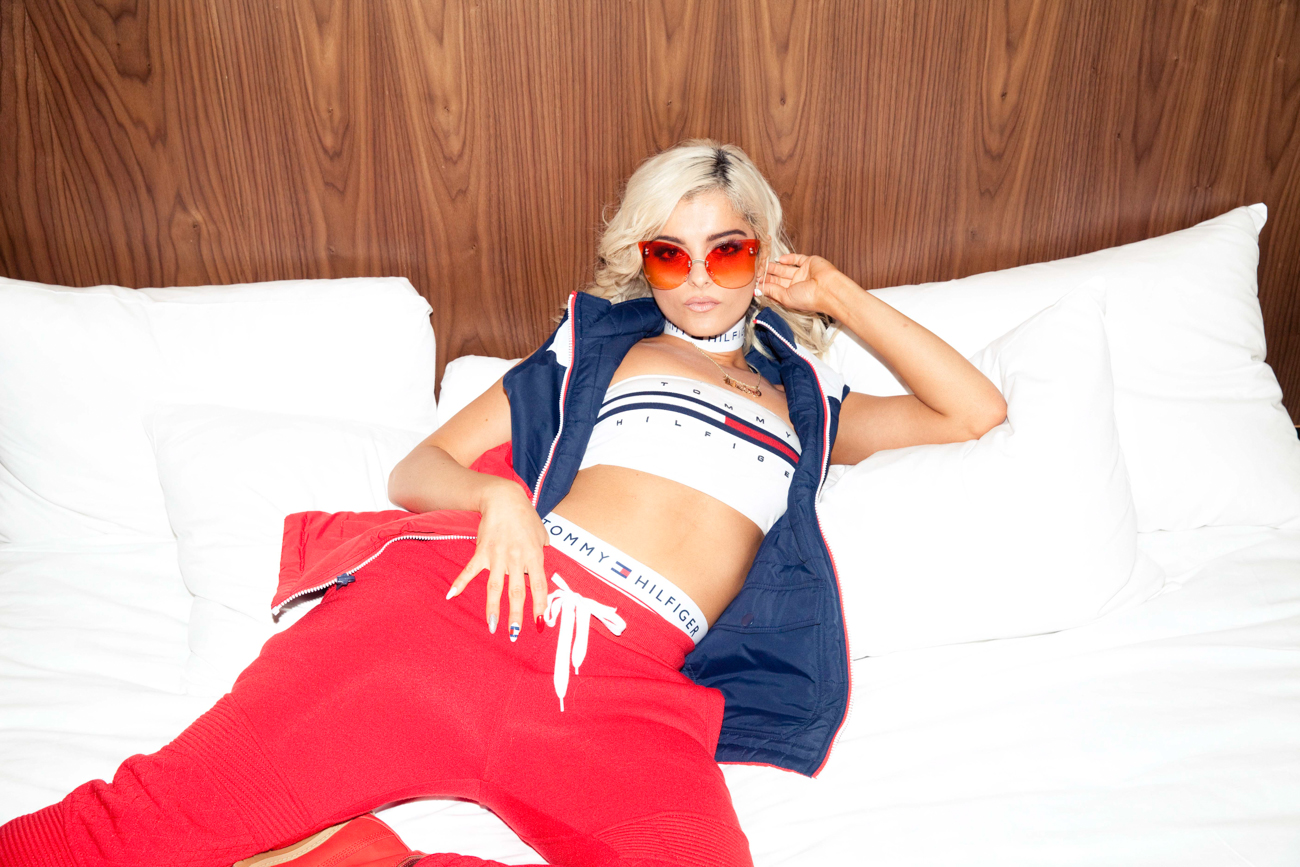 Getting Coachella Ready with Bebe Rexha
We spied on the the singer's pre-show routine.
Arriving to meet Bebe Rexha on the first night of Coachella was kind of surreal. It had been a long day in the desert heat and although we were reminded a thousand times over by festival regulars, we naturally hadn't consumed enough water or applied enough SPF. And it wasn't until we showed up at the singer's suite in Indian Wells, catching her at the tail end of hair and makeup prep, that we realized how tired we probably looked. Which only becomes more evident when you're smack dab in front of someone who a) looks like *that* following back-to-back shows slash parties, and b) is responsible for a multitude of Billboard topping songs.
In case you didn't know, Rexha's voice is the one behind that song you've got on repeat, "Me, Myself and I…" And is continuously stuck in our heads. Not that we're complaining, though—it's served as the theme song to many a breakup, pregame *and* road trip. Plus, she's the one just casually collab'ing with the likes of Nicki Minaj, G-Eazy and David Guetta on tons of number one songs. Oh, and she helped pen a little Eminem and Rihanna song you may or may not know. 
"My favorite lipstick of all-time is a lipliner from M.A.C that I use as a lip color; called Nice n' Spicy."

 
Safe to say, girl is one to watch (if you haven't yet)—and after hearing about what's next from the singer (it involves Sam Hunt, but our lips are sealed), we couldn't agree more.
"Love in general inspires me—it may be heartbreaks or the general amazingness of it."
As the makeup artist briskly applied finishing touches to Bebe's on-stage look for her performance with G-Eazy that evening—an eye that was equally smokey and shimmery—our photographer got to snapping. After a quick chat, where the singer broke down her skincare routine—including how she sometimes forgets to take off her makeup before bed (artists, they're just like us!) and her festival essentials, which featured tons of custom Tommy Hilfiger, Louis Vuitton and Moschino (not really like us…)—she was off to soundcheck. G-Eazy and a casual polo field full of thousands of fans, were waiting after all.