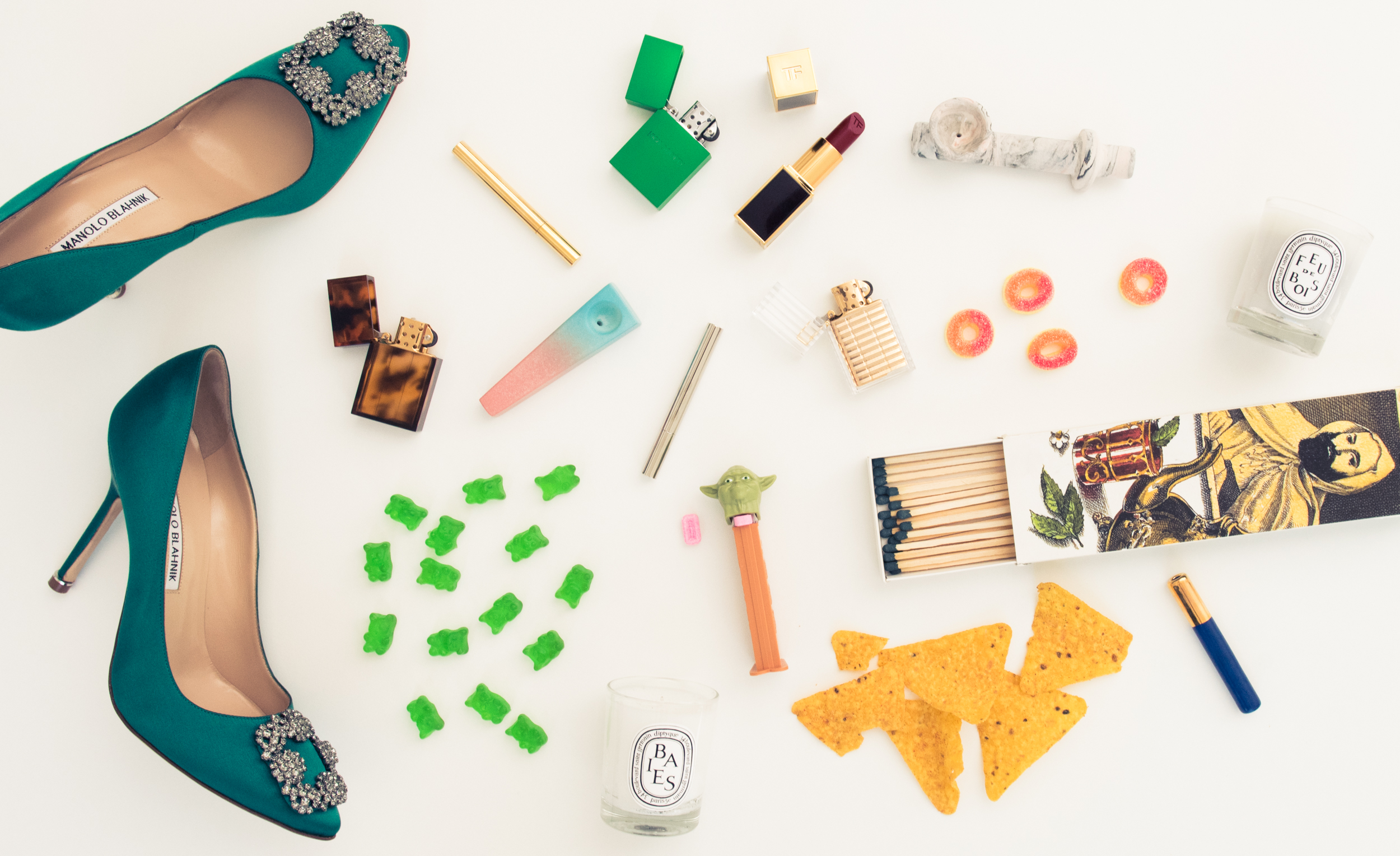 Cannabis Accoutrements You Can Leave On Your Coffee Table
From lighters to ashtray to ahem, filtration devices: we got you.
Sure, you might have a burgeoning collection of chic-as-all-fuck vintage ashtrays or lighters kicking around, but the solutions for equally aesthetically-pleasing pipes are weak. Trust us. We've looked. For research purposes, obviously.
Our saving grace and personal favorite source? Tetra. Described as an "online retail platform dedicated to elevating the aesthetics of the smoking experience" (accurate), ST is truly a one-stop shop for all things MJ. Between their selection and a few others who get it, you'll be well covered—even if you're more of a Sauvignon Blanc girl than anything else.
Because the bodega option you've been relying on isn't going to cut it—this mother of pearl (!) lighter from Cedes Milan however, will. Ditto (relatively bargain-y) Cire Trudon (scented!) matches, Various Keytag, lighters or a tortoise option by Tsubota Pearl.
This is far and away the toughest category to tackle. Tetra's team turned us on to a few colorful options, like the cutest little ombré, sunset-y pipes, or skinny pastel ones finished with 22 karat gold (!); as well as clean, classic marbleized and smokey numbers, too.
From $1250 crystal sets to clean, classic marble that wouldn't look out of place at a five star hotel.