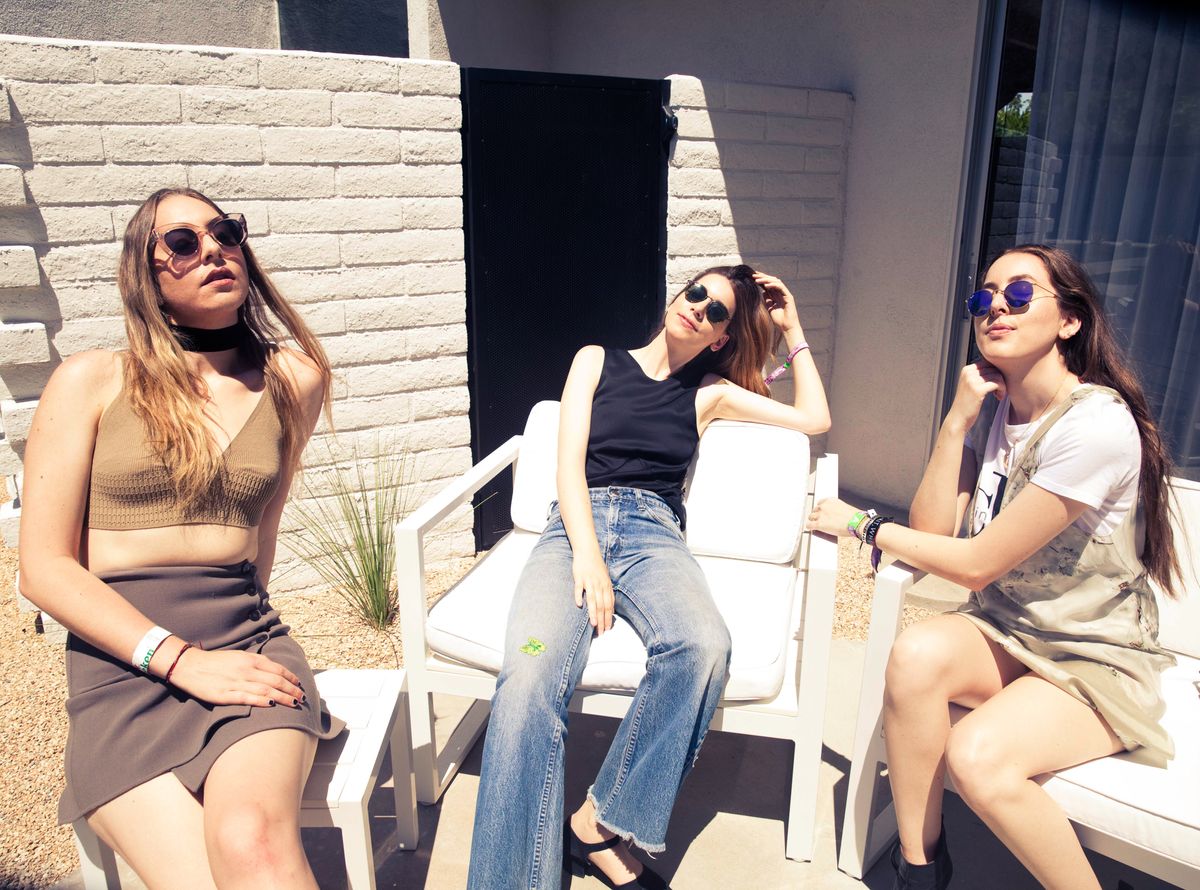 Career
How HAIM Does Coachella
Their festival pregame involves beauty products, ice cream, & tons of moisturizer.
Alicia Cesaro
When Calvin Klein calls and asks you to spend the weekend with them in Palm Springs at L'Horizon (an estate turned hotel, that was transformed into a full-on desert retreat for the weekend) you hang up the phone and book the next flight out. Turns out, a lot of our friends—and Coveteurs—had the same idea, including Coachella vets and sister trio, HAIM.
---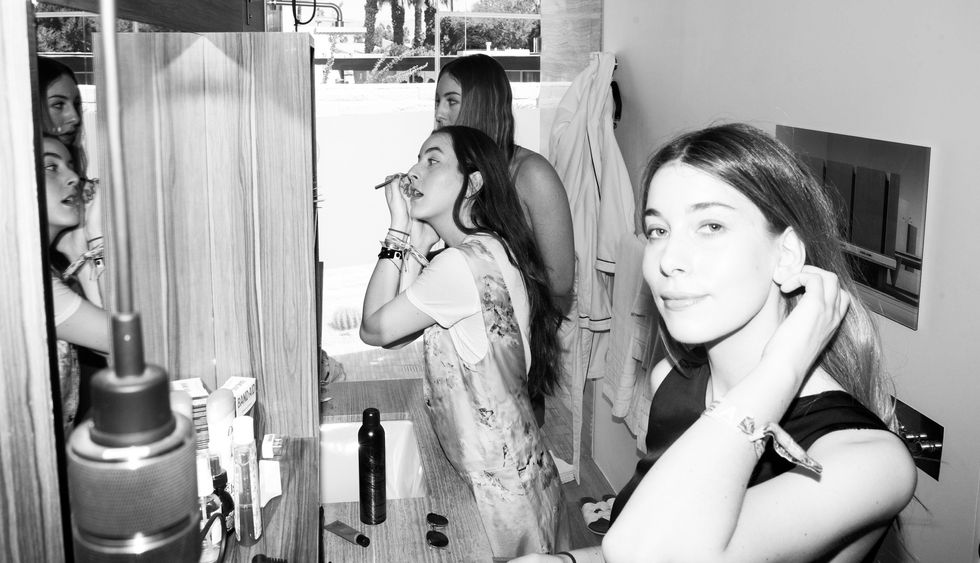 "I never really realized how important it is to have a skincare routine until recently. I used to kind of be all over the place and try different products every week and wonder why my skin would always break out. I have FINALLY figured it out for myself. I use Eminence Stone Crop Gel Wash then I use a toner from Son & Park caleld Beauty Water, it has completely transformed my skin. If my skin is feeling really dry I use Sisley Flower Gel Mask to get it back on track." - Alana
"Grimes was INCREDIBLE. Her set blew us away!"
- Alana
Bright and early on day two of the festival, we caught up with Este, Danielle and Alana as they primped for the day ahead. As expected, little-to-no makeup (sunscreen, a bit of Make Up For Ever foundation, a dusting of bronzer here and there, and lots of Lucas' Papaw), and hair prep (some casual spritzes of Oribe's OG texturizing spray) went into their Coachella beauty game.
Once hair and makeup was complete, we promptly began raiding their suitcases (it's our job, guys). In true festival form, the majority of the contents were made up of Calvin Klein denim and breezy silk dresses, vintage mules, studded Chloé bags, and tons of sunglasses. The trio chatted with us about everything from their favorite vintage spots in L.A. (Los Feliz's Squaresville) to what Coachella was like their first time—10 (!) years ago—and why they've been just a little MIA lately (recording their new top secret album, obviously).
"Oribe's Dry Texturizing and Après Beach Wave sprays save my hair on a daily basis."
- Danielle
After noshing on mini ice cream sandwiches and downing some of the best tequila cocktails we've possibly ever tasted, we took the whole thing outside (how could we not?) to snap some photos. The backdrop for our impromptu photo shoot? Oh, just the epic mountain and palm tree tinged landscape smack dab against L'Horizon's lush setup, which included a vintage Airstream, leafy walls at every corner and tons of open poolside space. Maybe it was the desert heat mixed with the Palm Springs backdrop (or the tequila…) but the girls' energy could calm even the most hardened New Yorker. Not that we pick sides when it comes to the coastal battle, but HAIM makes a serious case for California cool. Just saying.