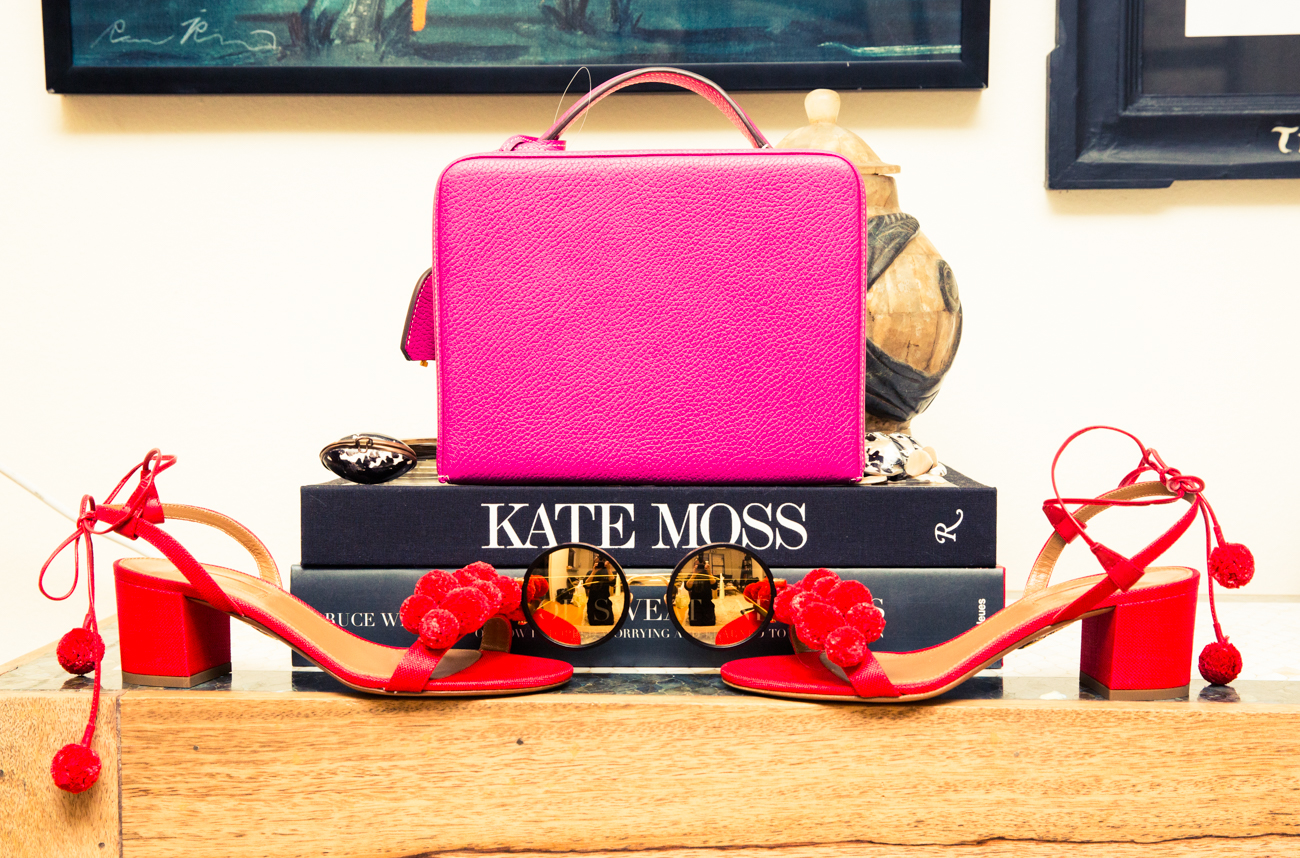 How To Do Spring Shopping the Right Way
It involves a shopping spree on our favorite web site. In collaboration with MATCHESFASHION.COM.
There's something about the arrival of spring and summer that makes us want to get out of our sartorial comfort zones. It might have something to do with the fact that the weather no longer necessitates layers of wool and cashmere, exclusively in black and grey. Our collective desire to shed our layers and add some color (!!) to our lives is worth celebrating—and, if you're like us, swiping your credit card a few too many times to aid in said celebration. Which is why we were pretty excited when MATCHESFASHION.COM asked us each to pick our favorite spring outfits off their site (for many of us, that just meant a deep dive into our individual wish lists). And guys, you can shop everything we'll be wearing this spring on MATCHESFASHION.COM and IRL at their Townhouse April 15-17 (join us for a special shopping event on the 15th at 214 Lafayette St. in Manhattan, 6-8:30 PM—be there, or be, um, unprepared for spring). Herein, the clothes that are worth an interest payment (or two).
STEPHANIE MARK 
Cofounder & Head of Business Development
There is nothing, and I mean NOTHING, that I love more than a wide leg pant—so you can imagine how I left when I laid eyes on these Etro beauties. Not only is it my favorite silhouette, but how can I resist the amazing color and the lighter fabric for spring? While I do advocate a wide leg with flats, these babies are in need of height and glamour. Throw on these disco inspired platforms from Marc Jacobs are you are basically a chic 2016 version of a late night at Studio 54. Enter the Céline sunnies for added intrigue, or for when you roll out of the club at 6 AM.
Meagan Wilson 
Senior Editor & Social Media Manager
Spring, for me, means wearing white without abandon. Bonus points if it's white in the form of overalls, like this Rachel Comey pair. Throw on a pair of gold Gucci loafers and a powder blue Givenchy bag and it's the exact kind of thing you can wear from 9 AM to 9 PM. Which, let's be real, is necessary when afternoon rosé is basically always on the table.
Emily Ramshaw
Senior Editor
This has the makings of a perfect spring office outfit. I'll be honest, this is the only season when I find the energy to wear heels—hence these more than perfect Gucci sandals. Plus, they really tie the Loewe bag, Stella Jean skirt, Céline sunglasses and Dolce & Gabbana earrings together like magic, no? Spring, I'm totally ready for you.
Noah Lehava
Senior Editor
I've said it before and I'll say it again—I'm a single article dresser. As in, if I could, I would live in dresses or onesies all spring/summer long. And this silky yellow Roksanda dress is chic enough to stand on its own. Or, with these awesome contrasting Aquazzura heels that are subtle but also really fun, some mosaic Dolce & Gabbana earrings that were practically made to go with both the aforementioned pieces, and finished off with barely-there Fendi shades, and a 'minimalist' Sophia Webster bucket bag. What's more spring-y than that?
Along with longer hours of sunshine, this season also brings a slew of engagements (which means more shopping). An A-line Roksanda dress works for a variety of events and when paired with red Aquazzura pom-pom sandals and a picnic basket-like Marc Cross bag, the whole look becomes at least ten times more charming. Add on oversized Linda Farrow sunglasses and an ear cuff, for you know, balance.