Makeup
Spring Nail Polish Shades Made for Instagram
So much so, we wrote a poem about it.
Guys! Winter has left the fucking building. Bring on the back-to-back-to-back patios, park picnics, rosé…and ALL the ice cream. What better way to welcome in the warmer weather, than with a fresh manicure (c/o Tips Nail Bar) and some towering, totally gluttonous cones from all that is holy in the world of ice cream, Sweet Jesus. Are we right? Just because we're celebrating, we thought we'd spell out all of spring's best shades in a few little poems, too. Enjoy.
---
Crazy
How
Ridic
One can be with the most
Monochrome nails
Ever.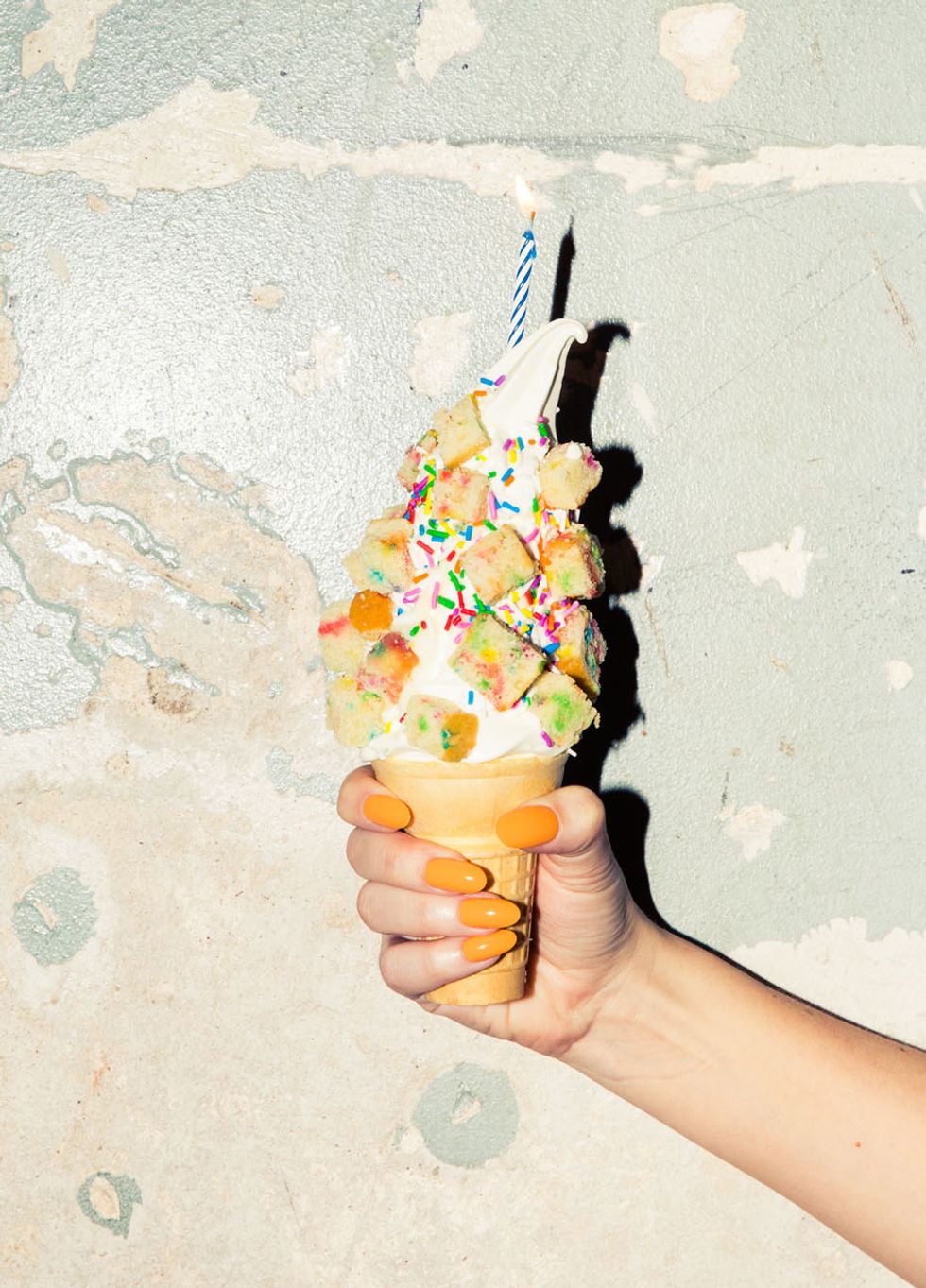 O-range you
Real
Adventurous
Now?
Girls be
Envious
Many
Argue
Grey
Especially compliments
Nails with
This
Awesomeness
Gilded,
Obviously.
Luxe,
Duh.
Even your
Mates will be
Overtly
Jealous like
I want those :nail_care:

Prettiest cuticles
In the squad
Now,
K?