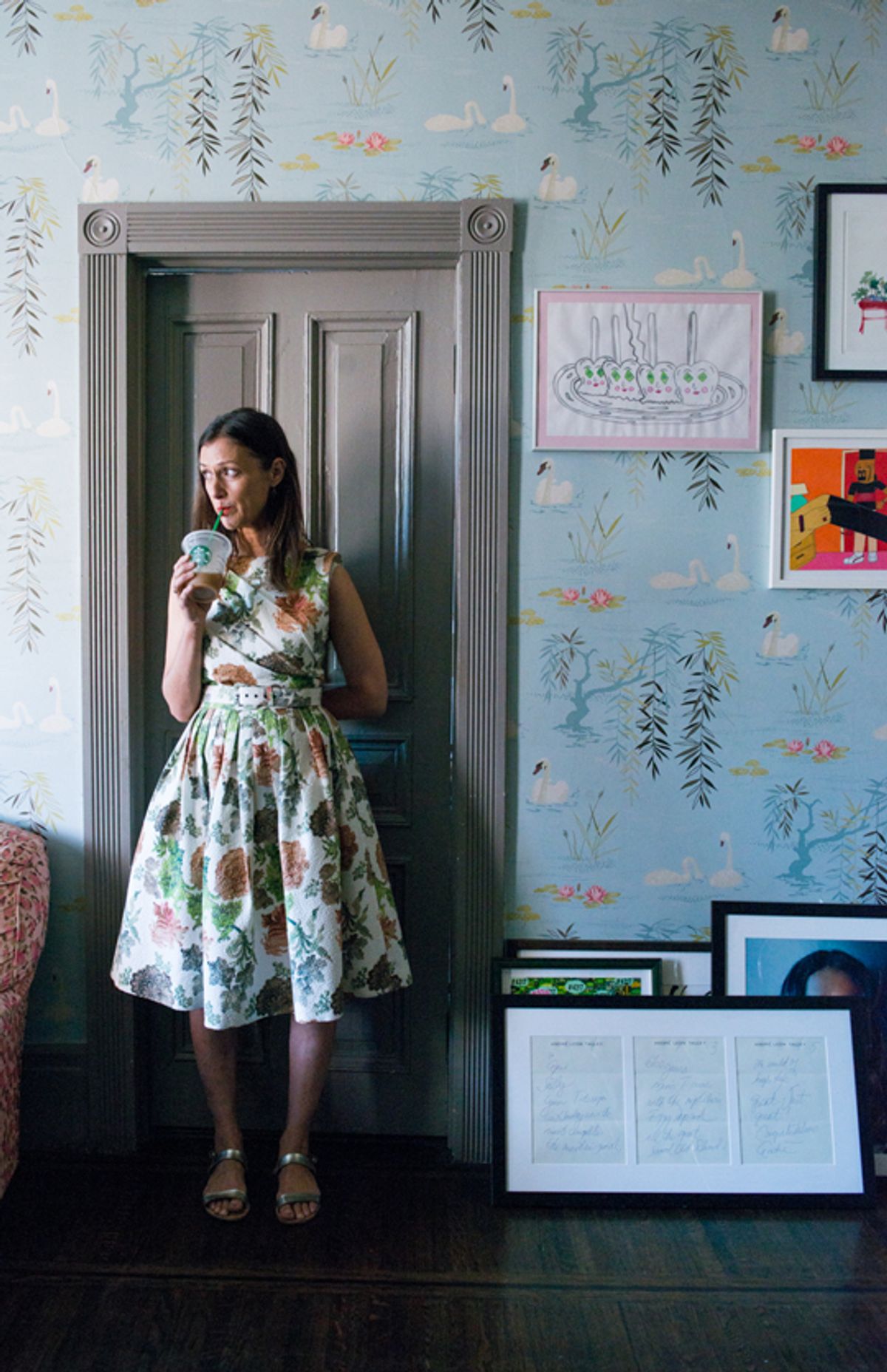 Closet
Digital Creative Director, Vogue. New York
We'll be frank. While our nine-to-five often leads to a few more fan-girl moments than we care to concede to, there are some that are particularly freak-out-worthy. Case in point: 
Vogue
's longtime editor, Sally Singer.
 Yet when Singer greeted us one summer morning at the door of her apartment in the Chelsea Hotel (swoon!), requisite iced coffee in hand, we immediately felt at home. After all, Singer is kind of revered as a bit of an anomaly in the industry, in that she defies the trite and tired notion that fashion is catty and vapid—you know, the whole
Devil Wears Prada
thing. That's not to say we're giving up our post as heads of Singer's fan club any time soon, having followed her from her initial move from
Vogue
to
T Magazine
and back again, where she now resides as creative digital director at
Vogue.com
. Remember those dope digital shorts they did with Andreea Diaconu as a high-fashion Princess Leia? Yup, all her. We can't wait to see what she has up her sleeve for this year's
Met Gala
 coverage. As Singer told us of her latest role, "The most wonderful thing about thinking digitally is that it lets me be boundless in my aspirations for
Vogue
, which is a brand that I have loved my whole life." From her signature bicycle-friendly frocks (she's been known to ride to the
NYFW
tents) to the
Lanvin
shoes she describes as "death of sex," we left feeling even more in awe of the veteran editor. Oh, and as for that whole fashion-is-frivolous thing? Singer said it best when she told us, "How do I respond to people who say fashion is frivolous? For better or worse, we all get dressed in the morning. I don't know any naturists." As if we could love her any more, right?