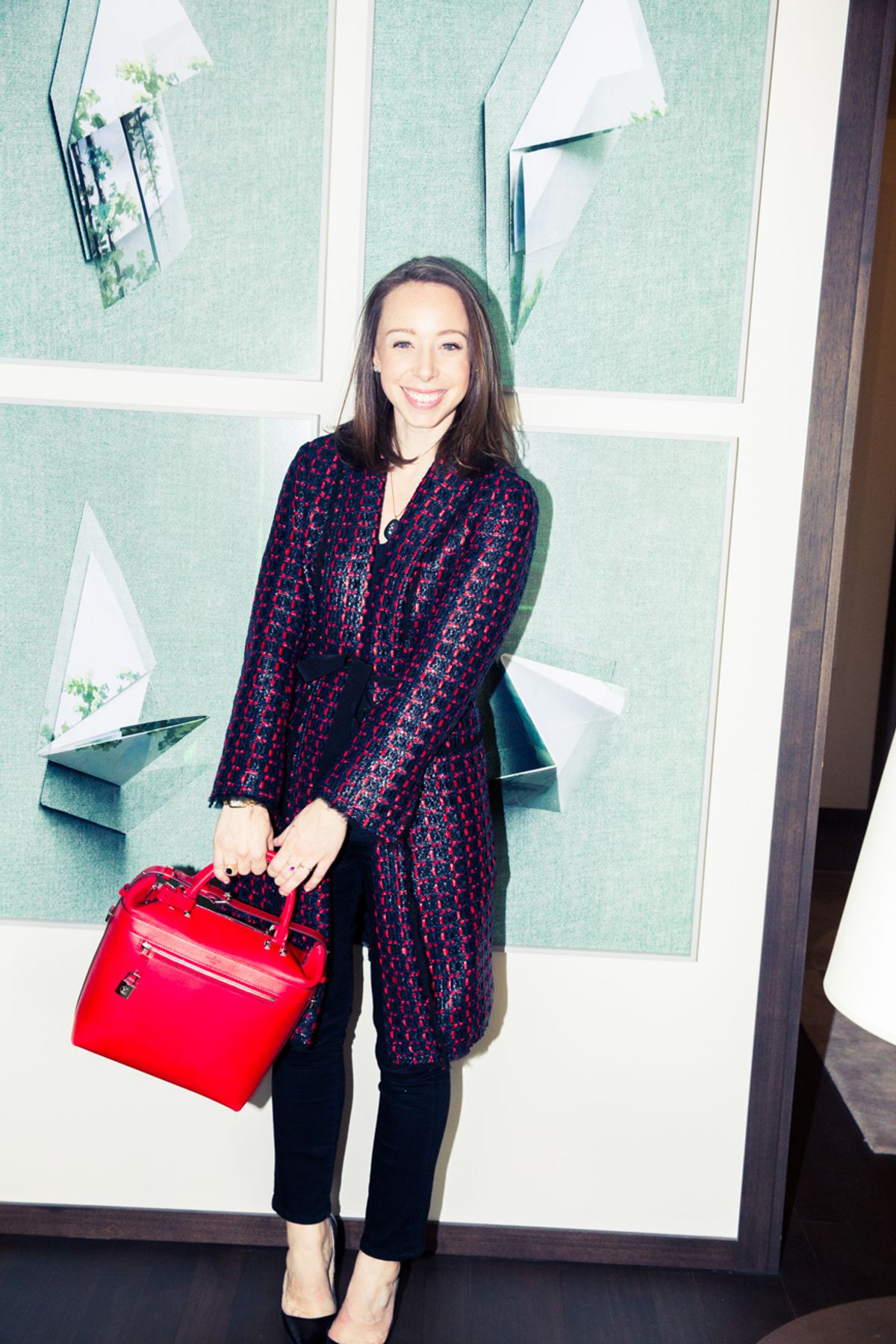 Closet
Fashion & Accessories Market Director, W Magazine. New York
Renée Rodenkirchen
Emily Ramshaw
Here's how you know you're in the presence of a real-deal big-time professional fashion editor: 1) The editor in question calls designers by their first names only ("Tom"; "Derek"; "Tabitha"); 2) These first-name-basis designers are their actual, real friends; 3) They own a lot (like, a lot, a lot) of amazing pieces by those designers. Because friends. You know where we're going with this, but Rickie De Sole checks all of those boxes. Not that we didn't expect as much when we showed up at her Upper East Side apartment, where we caught the elevator up with her as she arrived home from OWT (that's One World Trade, if you don't know, home to Condé Nast and
W
 magazine, where De Sole serves as fashion and accessories market director). See, De Sole is one of those editors who has only worked for what one might think of as the "legendary" brands: her first job was in the fashion department at
Vanity Fair
; then she switched over to PR—for Prada (
bien sûr
)—only to leave for a job at
Vogue
, where she counted Virginia Smith and Anna Wintour as mentors; and then she was hired by
Stefano Tonchi
for her directorship at
W
. She also—cough—got a head start working backstage at Gucci as a teenager in Italy. Not bad for a summer job. And, guys, believe us, she has the wardrobe to match. Digging through her myriad
Céline
jackets, monogrammed
Louis Vuitton
bags care of Nicolas Ghesquière himself,
CHANEL
bags and
Manolo Blahniks
, it was the type of situation where we remembered why we dreamed about being fashion editors when we were kids. Thing is, De Sole knows the industry so well (see our interview for some very prescient new-designer call-outs), she's only got the good stuff at this point. The "good stuff" being
Alexander McQueen
pieces that date back to when McQueen was designing, a lot of iconic
Prada
and more
Tom Ford
than we've ever seen—quite literally—including one very special custom dress that she wore as her sister's bridesmaid and then wore again to the Met Gala the following spring. The takeaway: if you put your bridesmaids in custom Tom Ford, they won't complain.