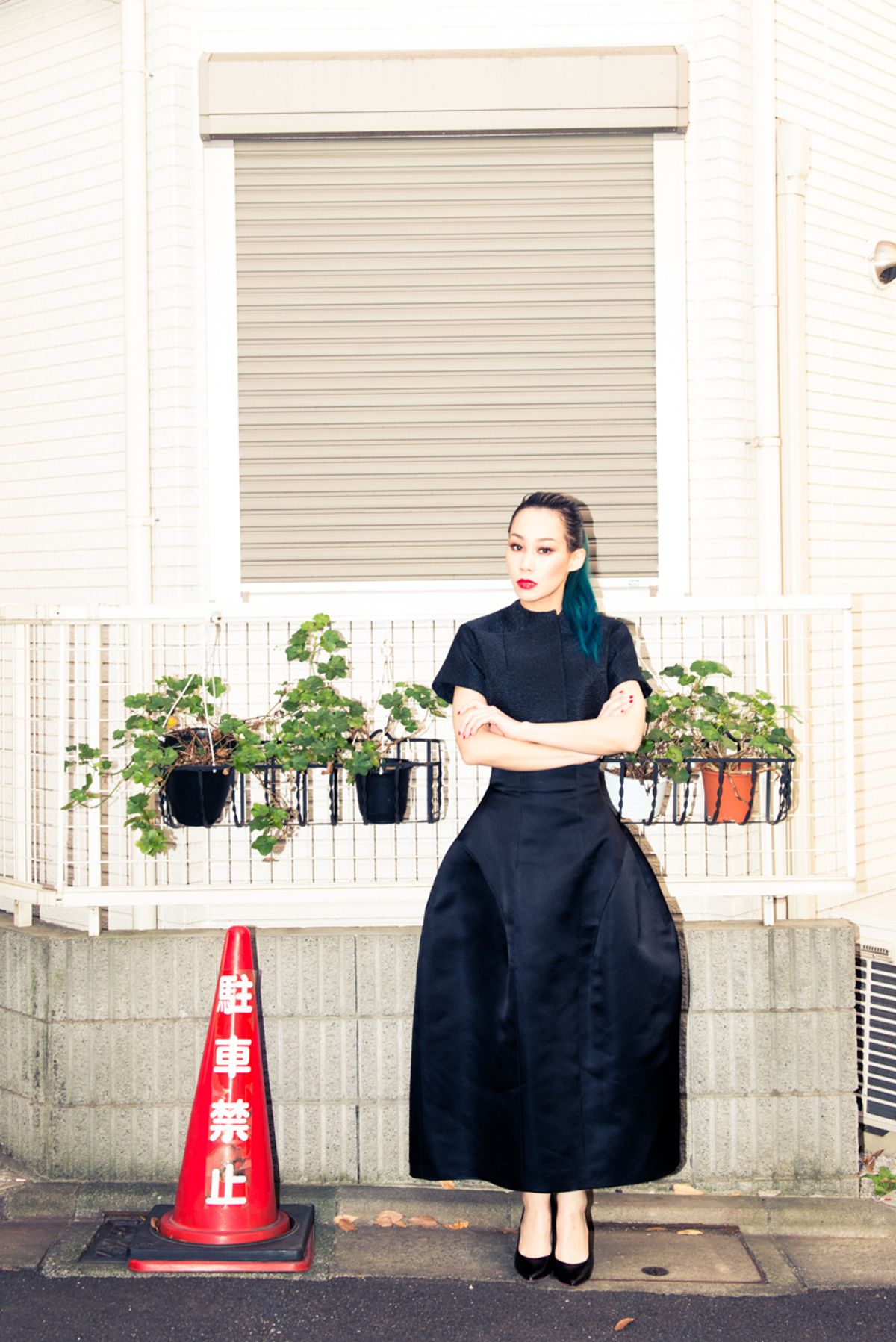 Closet
The DJ and street style star takes Tokyo with Dior.
You *might* have heard that The Cov's wheels touched down in Tokyo last week. While our schedule was packed with Dior-centric activities (pre-fall show, private lunches, the Esprit Dior museum—not the worst of itineraries) we did find some time to take in the sights courtesy of our new Tokyo-based BFF and tour guide extraordinaire, Mademoiselle Yulia. For those of you who aren't familiar, Mlle. Yulia is essentially Tokyo fashion royalty, showing up on red carpets, street style galleries. And all this while hitting the decks and DJ'ing only the most internationally exclusive parties (but, of course).
To be completely candid, this wasn't your typical tourist situation. We mean, our guide showed us around dressed in head-to-toe Dior. Our first stop was the Imperial Gardens—just a Lady Dior's throw away from the Palace Hotel (our newfound home away from home in Japan). Always one to get in on the full experience. Yulia showed us around the gardens dressed in a traditional kimono. Then again, for the DJ-cum-singer, it all make sense: her mother is a trained kimono dresser (yes, it's complicated enough to require certification) and her signature blue hair is courtesy of her hairstylist father. It's a family affair, you guys.
Before heading off to the Dior that night show we swung by Yulia's home and it was there we became privy not only to her insane collection of shoes and bags, but also toys. Yup, you read that right. She is a Barbie-loving, my Little Pony-collecting, toy aficionado. Let's just say we've seen a lot of kooky collections in our day, but this one takes the #1 spot. Given her passion and knowledge on the subject, we guess it only makes sense that we met her the following day at a favorite haunt: a vintage toy store. And, okay, so maybe our typical vintage hunting session involves an afternoon at Decades, but we seriously could not contain our excitement upon entering the store. Tucked away in a small alley in the Harujuku district this shop rained toy memorabilia from our '90s soaked dreams: E.T. figurines, collectable Barbies still in their boxes, every Simpson character ever created, Sailor Moon EVERYTHING.
After tearing ourselves away from the toy store, the next stop was (obviously) a place in which we could retreat into the depths of a beverage to calm our over-stimulated nerves. Cue what may be the most rad dive bar in the history of all dive bars. Called The Trump Room, the place is swathed in red velvet chairs and hundreds of gold mirrors. And while we chatted with the owner, a frazzled tourist came in looking for her bag and phone she had lost there the night before. What happens in Tokyo stays in Tokyo... right?
According to our guide (that would be Yulia), no trip to Tokyo is complete without a some good old-fashioned, Lost in Translation-style karaoke. While our pipes were more than a bit rusty, Yulia had no problem belting out her favourite Japanese hits (but she's a professional, so no fair). But after a few sake's and three orders of fries, Pharrell's "Lucky" (duh) was blasting out of our private room—yes, dear Covs, even yours truly were screeching into the mike. Finally, after a delicious meal at Gonpachi (a.k.a. the restaurant where the epic Uma Thurman versus Lucy Liu Kill Bill throw down took place), we were filled with more Sake (sensing a theme here?), and even more carbs than we'd can comfortably admit. We thanked our most gracious, forever-Dior-clad host and headed back to the Palace. We totally have our next cue of karaoke songs prepared for round two.