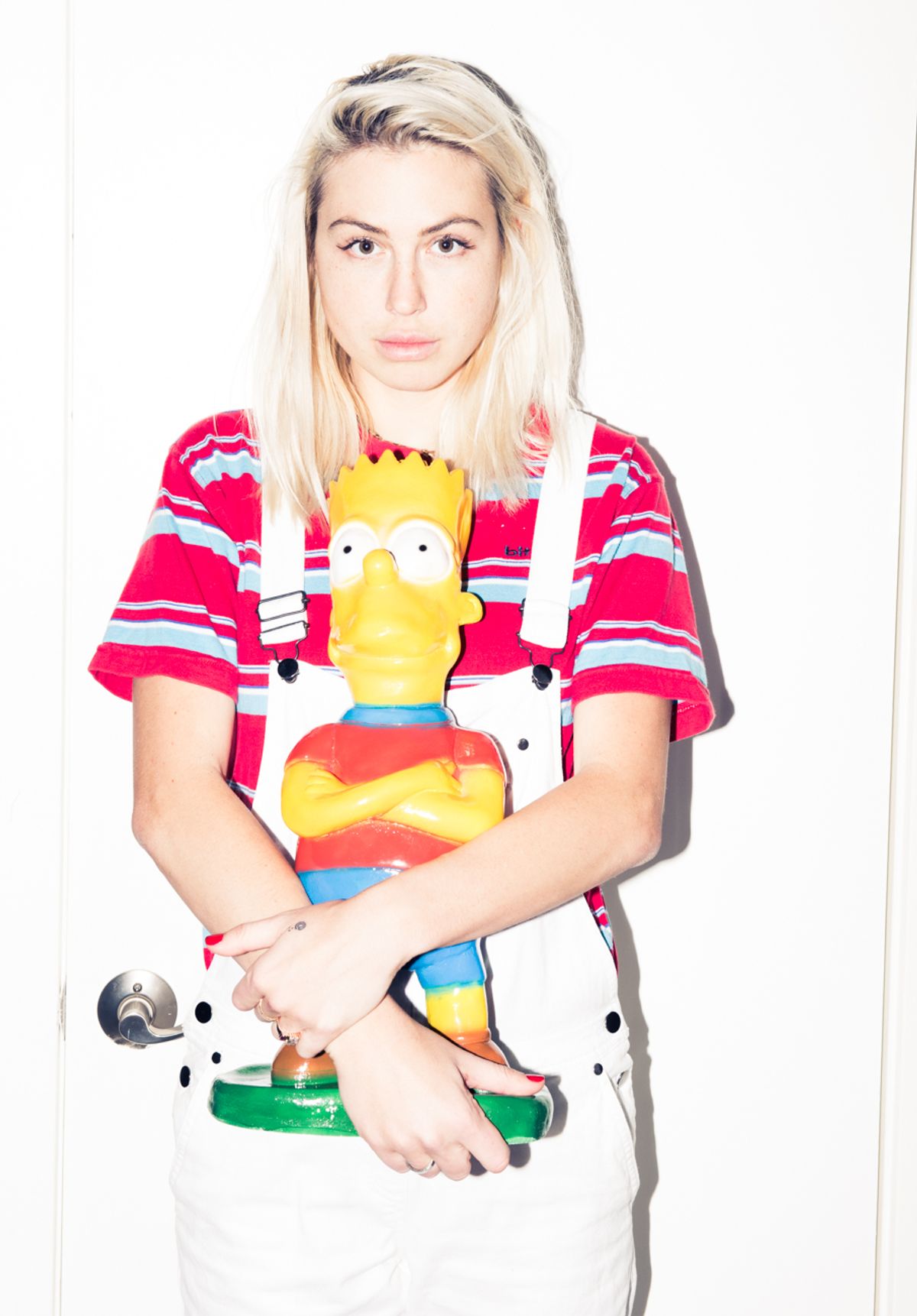 Closet
Designer, Teenage, Hot Lava. Los Angeles
Meagan Wilson
Ever wonder what your teenage self would say if she met you in your mid-twenties? Like, would the independence of your shoebox apartment thrill her, or would the size (or lack thereof) make her laugh in your face? It's something we honestly find ourselves pondering all the time, because in our line of work, there are those who don't have to wonder. Translation? They essentially
13 Going on 30
'd things and found themselves living the kind of dream life that would make their teenage selves very, very happy. Case numero uno:
Rachael Finley
(you might know her as Steak Anderson—via
Instagram
, of course), designer of the (fittingly named) labels 
Teenage
 and
Hot Lava
; she also hosts
Style & Error, a video series on Vice's Broadly
, and dishes out flaw-free advice on her
Tumblr, Steaktalk
. Exhausted yet? Because she's a mom, too. Let's put it like this: you grow up living and breathing a very specific sect of skate-tinged West Coast culture and all of the ephemera that comes with it. You get a little bit older, get married and have a baby but decide to do the whole being-an-adult thing your way—right down to the massive shark head protruding out of your kitchen wall. That's kind of the only way we can sum up walking into Finley's home, which she shares with husband Blake Anderson and baby Mars. The same extends to her closet, which perfectly toes the line between vintage favorites (especially her overwhelming collection of baby-soft band tees, worn to perfection) and modern accessories (strappy, towering creepers, black stilettos covered with lime-green fun fur). No room is without the couple's signature touches either, from the cactus chandeliers in the kitchen (inspired by the ones at their favorite Mexican retreat; procuring them involved a wild goose chase to Tijuana...) to the bathroom covered in googly eyes and their day-glo pool and rec room covered in prints and drawings. In other words? The teenage dream is alive and well, guys.