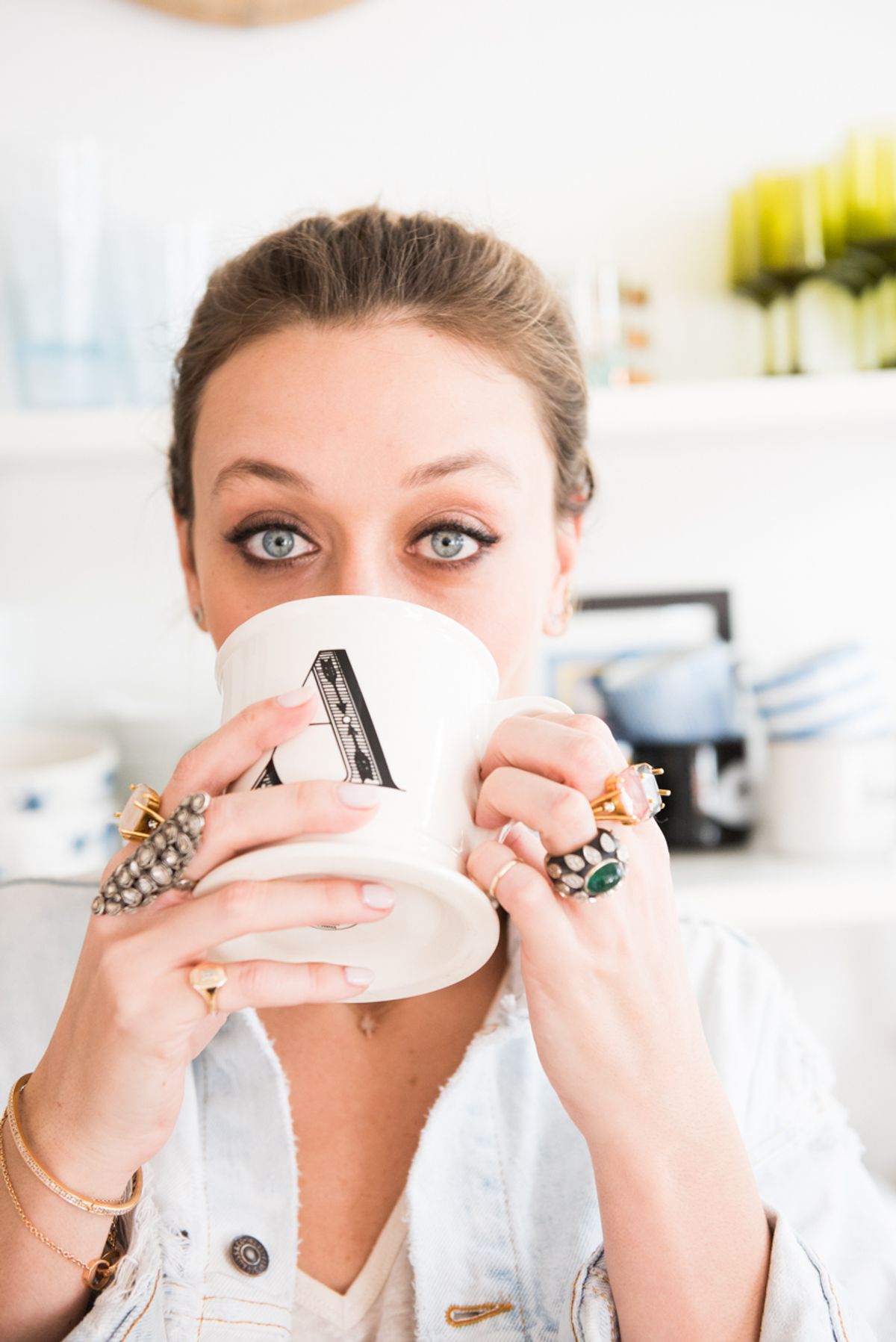 Closet
Stylist; Designer; Founder, Current Moji. Los Angeles. In collaboration with Lou & Grey.
Meagan Wilson
The six-degrees of separation thing might hold for the rest of the world, but in Hollywood, we swear there is just one, two at most: if you're not someone (in the powerful and famous sense), you know someone, and vice versa. In Alana Hadid's case, both apply (also, it seems, a relatively common affectation in L.A.)—she is someone (a designer, stylist, and general aficionado), and she knows a lot of people, or, rather, is (very) closely related to them (and we're pretty sure there's no need to get into the details here of exactly who, because you already know). In fact, when we showed up at her West Hollywood home, it was made clear right away that we were in the presence of an L.A, someone. Take, for example, her new collection with Lou & Grey, which is explicitly personal—a bandana (her favorite accessory for everyday), which featured her boyfriend's name; a metallic-embellished clutch, which she'd personalized for her sister's, her mom and herself for the launch of the collection; and a sweatshirt featuring her childhood nickname and now famous Instagram handle, LanzyBear. And the personal touches kept on coming, from a bouquet of flowers sent by her dad specifically for our shoot and a backstage pass from
Gigi's
recent
Lip Synch Battle
, to an accidental Facetime break with none other than sister Bella. And then there was Hadid's wardrobe, which, in its eclectic mix of Saint Laurent, Isabel Marant, Mansur Gavriel and Lou & Grey (but of course), is one we aspire to, but is the kind of thing, with all of its touches, something only the owner could ever put together. And at the end of our shoot day, we're happy to say there's just one degree of separation between us and Alana Hadid—needless to say, the gummy candies, Snapchat and selfies helped.