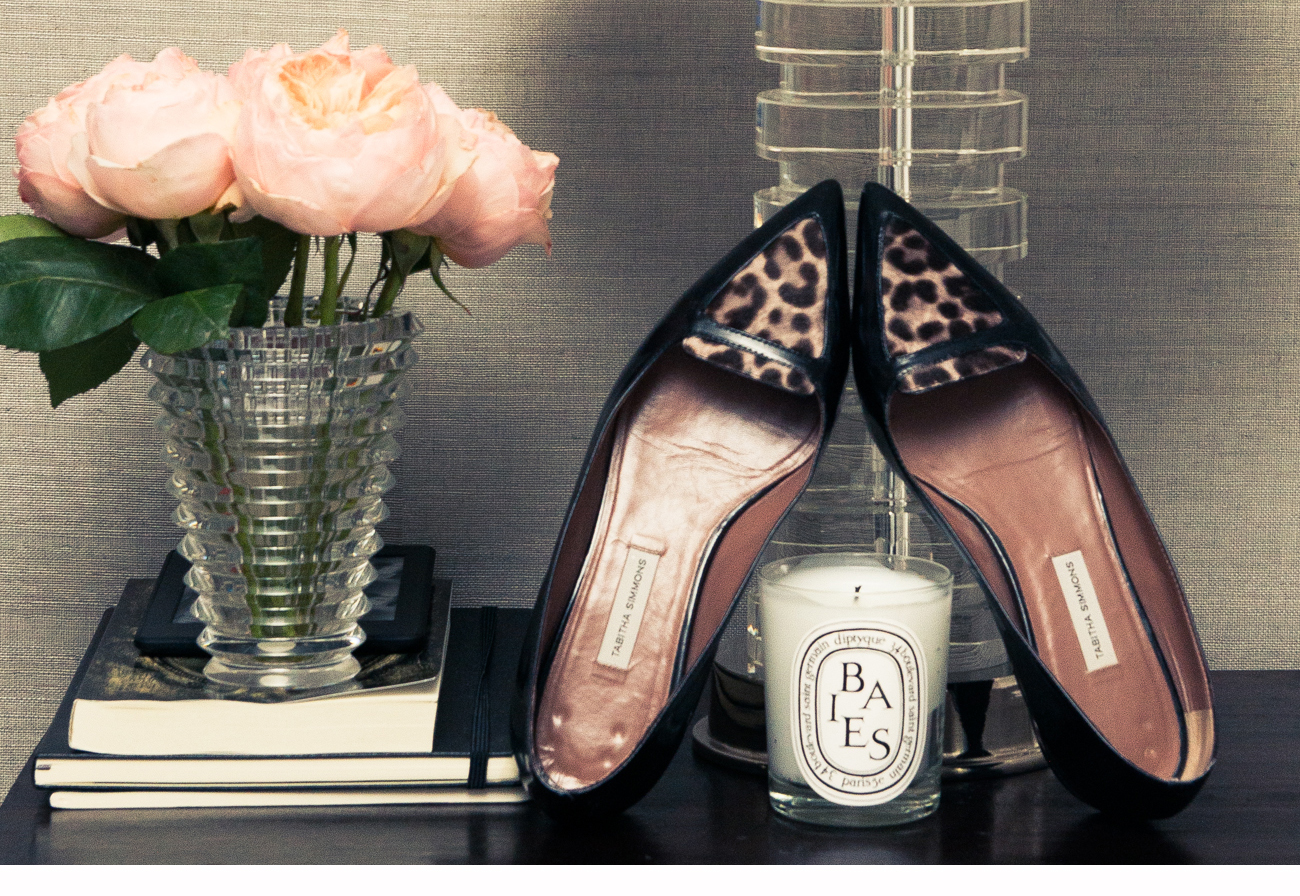 Editors' Picks: Making the Best of A Monday
When you wish it was still the weekend but you're trying to be optimistic.
Welcome back to the work week, friends. Did everyone have a good, refreshing (or not) weekend? Is everyone feeling ready to take on the week? No? Us neither. So we're occupying ourselves with a new slew of distractions—things we'd rather be doing, seeing, eating, drinking, wearing, listening to and reading instead of sitting in front of our laptops. Not that disappearing into an Instagram black hole in search of new subjects is all that bad (honestly, it's a pretty typical Monday afternoon activity for us). But herein are all the real-life, tangible things we're excited about rn.
Noah Lehava
Senior Editor
1. Denim dress from Lou & Grey: I love denim in practically every form—especially this dress.
2. Knotted Satin Mules: I'm not sure I can go another day without these in my life. Dramatic, but true.
3. Room: Ever since United States of Tara, I've loved Brie Larson. And now everyone else, including the Academy, loves her too, and it's all because of this movie, which I still have to see. ASAP.
4. Sticky Finger Joint: An IRL manifestation of my childhood dream :pray:
5. Sofa: Soon I'll be officially making the move from Toronto to NYC to the spankin' new TC HQ. And since it's kind of the best excuse to redecorate and upgrade my old furniture, this velvet tufted couch is going to have a new home in my new home.
Meagan Wilson
Senior Editor & Social Media Manager
1. Ed Ruscha's They Called Her Styrene: After receiving this for Valentine's Day, I'm proud to reveal my guide to flawless coffee-table styling in just three easy steps: 1) Buy this book. 2) Put it on an acrylic tray. 3) Place beside the candle of your choice, maybe flowers if you're feeling ambitious. Voila!
2. Olympia Le Tan clutch: $1,200 clutch or Japanese dollar-store score? This closes the gap between the two in the best way possible.
3. Saint Laurent sneakers: Spring obviously can't begin unless I have these in my possession.
4. Love on Netflix: Confession: I didn't watch Full House growing up and could GAF about the reboot. I'm about halfway through Netflix's other latest, though, and can't turn away, much like a car crash. Pretty sure you'll feel the same.
5. 'Waves' by Miguel & Travis Scott: :clap::clap::clap:
1. Nicholas Kirkwood loafers: Lime green (note: looks bright yellow) patent loafers are just the kind of purchase you make on the tailend of winter to propel you through until spring has finally sprung. I'll be displaying these next to my bleak lineup of black boots in anticipation.
2. Raaka Chocolate: A plethora of cacao bars (pink salt is :clap:) is also key to getting through a terrible, horrible, no good, very bad day (hello, every Monday, ever). It's basically a fact. Especially the kind that's made with <3 right here in NYC.
3. Ouai Hair Spray: Unless you've been on some kind of hardcore social detox (in which case I'm jealous), you've heard of Jen Atkin's newly released line of hair products. I've been on a get thicker-hair mission, and this hairspray-dry-shampoo hybrid sufficiently fits the bill.
4. Cravings: I tried to think of one thing Chrissy Teigen has done or said that I didn't love, but I came up empty. Same goes for her cookbook. Guys...salted Frosted Flakes French toast. That is all.
5. "Lose It" by Oh Wonder: The kind of song that makes you want to learn to play the piano (and sing with the voice of an angel) or just play it on every lazy Sunday you're hungover at home.
Emily Ramshaw
Senior Editor
1. Lou & Grey jeans: If you're me, you can never have enough jeans. Flared is the next cut on my list to add to my collection.
2. Girl at War: So far, a harrowing pseudo-memoir (that's fiction). I'm currently deep into this book.
3. The People v. OJ Simpson: American Crime Story: Like the rest of the pop culture-obsessed world, I can't get enough of this show, and every episode is followed by a solid two hours of watching old YouTube clips of Faye Resnick and OJ and Robert Kardashian (the real people).
4. Dear Frances mules: The only shoes I plan on wearing this spring. Actually though.
5. The Armory Show: I spent Saturday wandering the booths and fell in love with Kehinde Wiley's large-scale, heroic portraits. Also, nothing like a weekend spent looking at art rather than day drinking to make you feel like a cultured human, right? (I totally toted a glass of $20 champagne with me throughout my tour.)