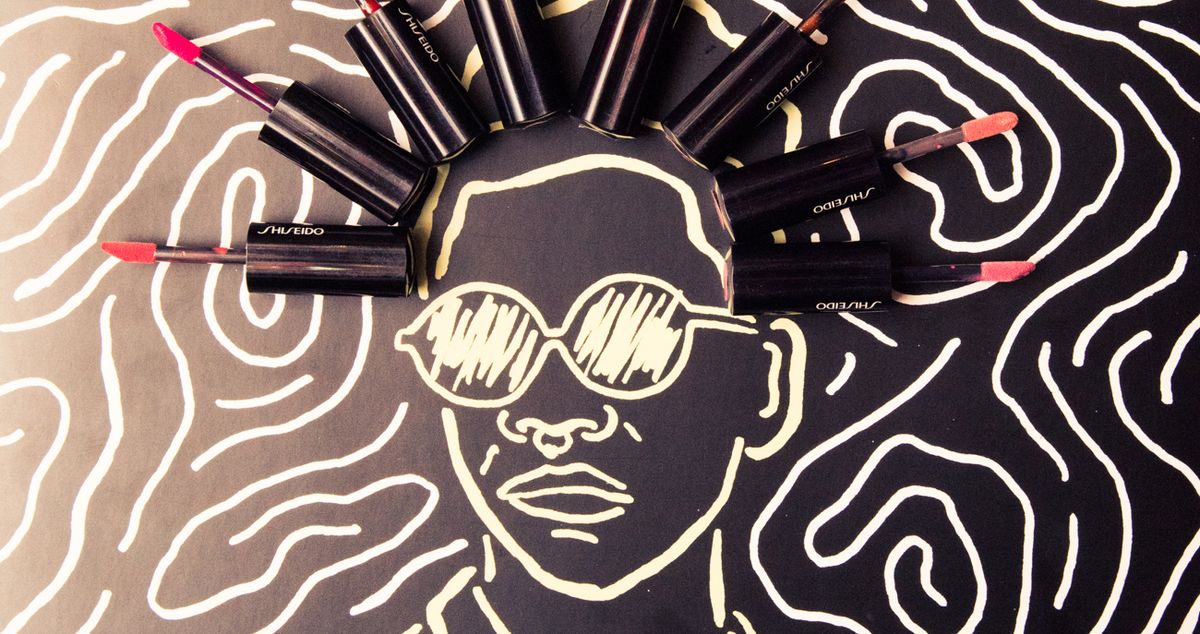 Fashion Week
Dick Page shares his backstage POV.
This fashion month we wanted to take a closer look at how people working in all different parts of the industry experience the insanity, whether they're front row, behind the scenes, shooting on the street or working in the studio. We already got a designer's perspective (courtesy OG Anna Sui), and Sydney Reising told us what throwing parties and curating guest lists all while running her own independent PR company is like. But there are many more to come…
---
Let's be real here, even those who aren't the tiniest bit beauty or fashion obsessed have heard of British makeup artist Dick Page. His career trajectory is one that's littered with accomplishments across the board, and will forever make him one of the greats. From covers for The Face in the '90s and working with a 15-year-old Kate Moss, to applying looks for the likes of Kendall and Freja Beha before they make their way down the catwalk. What's most refreshing though, is that Page's career isn't one based solely around the glamour of the industry (there's still a lot of that), but mostly on the technique and application of makeup as an art, rather than a frivolous cover-up for this morning's new blemish.
So you could say we were a little excited (and okay, nervous) as we made our way over to Page's Soho apartment pre-NYFW. As we sipped tea (English Breakfast, of course) the Shiseido artistic director showed us around his effortlessly decorated apartment (which, BTW gave us all the feels—we wanted to drop everything and quiz him on his interior design advice, but... next time) and filled us in on everything from what it's really like backstage to his first big break at Calvin Klein with Kate, and why he's just not that into mascara.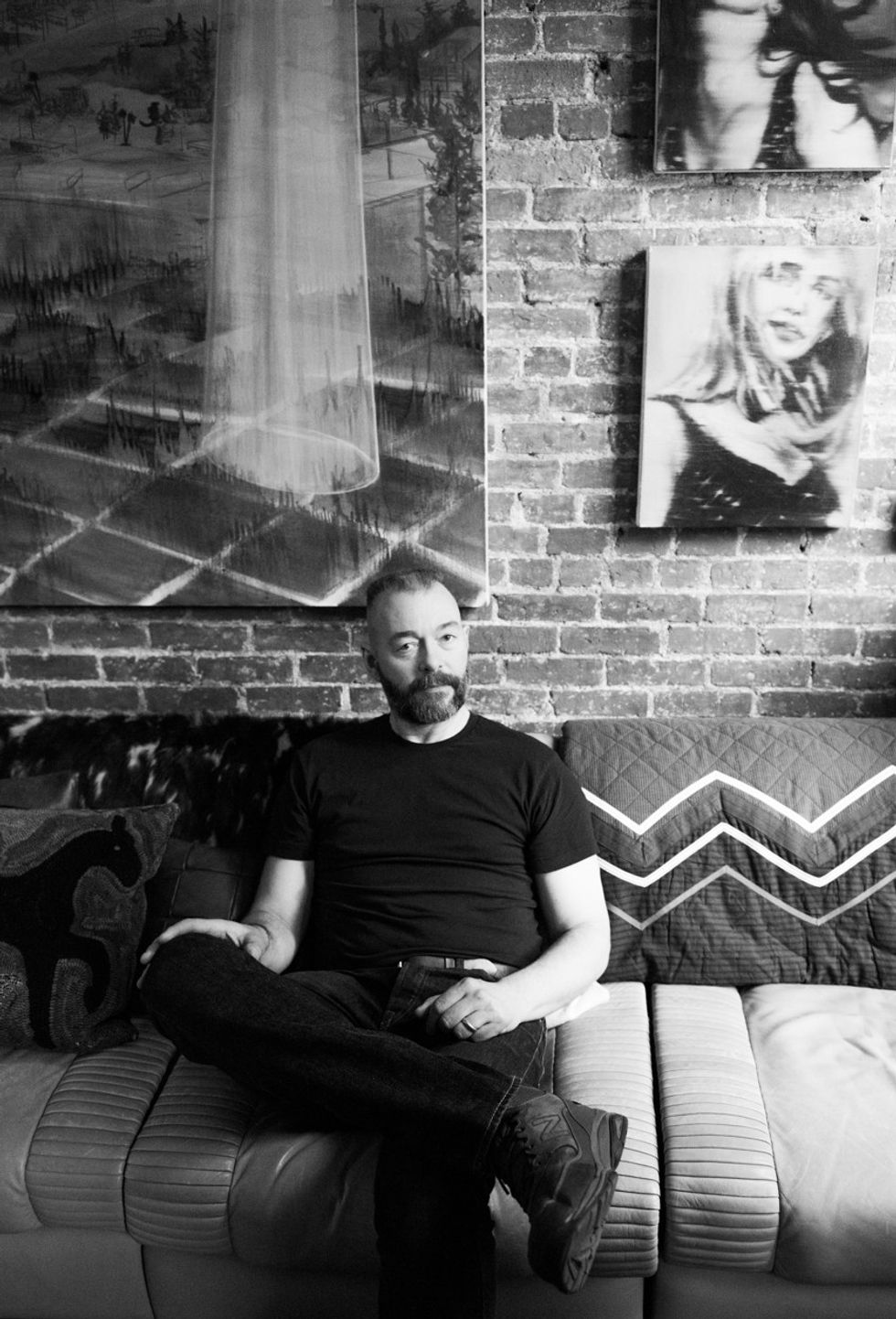 By the end of the afternoon we found ourselves snacking on his husband's freshly baked gingerbread cookies and chatting about his life hobbies. Turns out Page is a Jack of all trades (which really isn't all that surprising) in the lifestyle department: spending his spare time cooking (his Instagram is basically a one-man cooking show) elaborate—in his words, "simple"—meals, taking his dog Raggio for long walks at their country house outside Manhattan, and filling his home with mementos from his travels across the globe. Intimidating? A bit. Inspiring? The most. Truth is, we left Page's with a life inspiration jolt that had us wanting to up our makeup game *and* host all our friends for dinner that weekend.
The CliffNotes version of his life story: 
"Once upon a time, born in the south of England—I lived in the west of England, did makeup for local newspapers, magazines, moved to London 1987. Worked in a printer's shop part time, and then got an agent, and started working in New York in the '90s. Came in 1992, got a place in '94 and I'm still here."
On not realizing his first big break was...a big break:
"[My first big break] was the Calvin Klein show. I was doing things, that in hindsight, were big deals. It was stuff for The Face and ID magazine that turned out to be big deals now. I didn't know it at the time, because it was photographers like [Juergen] Teller, who at the time were new. It hasn't happened much this season, but last season, I've been in to test for shows and they have inspiration boards, and they're like 'do you think you could do something along these lines…' And I'm like 'I did that one, that one, and that one.' They were tear sheets from the '90s from The Face of stuff I've done. That's when you know that you did what people who are a quarter of your age, don't know."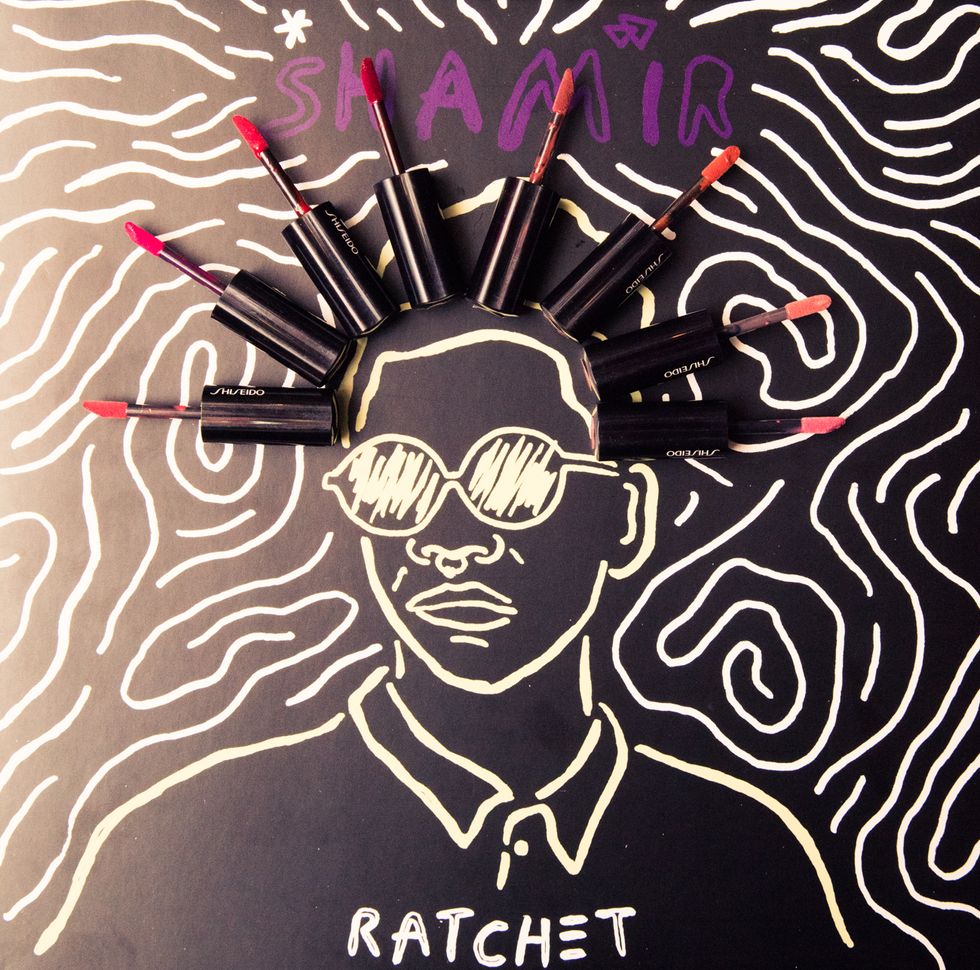 On his time with Kate Moss:
"It's funny, Kate [Moss] is a constant. I met her and started working with her when she was 15 in London. So she just pops up every now and then just to prove everyone wrong. So Kate's really the constant, because to have had that sort of shared history with each other and still be that kind of icon—she's one of my favorite people to work with. I have three sisters, and now I have an extra one—my little billionaire extra one."
On preparing his kit for fashion month: 

"There isn't really a routine. The first thing is organizing my kit and casualties. So, you find out what's broken, or what lids came off. And then, inventory; so what are you running out of; what are you likely to run out of. I've got assistants who work with me but I don't have a full-time assistant who's with me all the time. If we're packing up for my shoot or packing for a show, they'll say, 'oh you're out of this' or 'this needs replacing.' If there's a specific request from a designer, like, the graphic eye thing, I'll make sure I go in the closet and bring extra versions of liners or paint. It's pretty standard prep.
It all depends on which shows you're doing. The nightmare one is [Michael] Kors—it's my last show of the week and has a 6AM call time. There's about 50 girls, it's really like 40 girls and 14 guys, or something like that, but it's a lot of people—most of them are not going to be there first thing in the morning. And then it's a shit storm."
His feelings on skin prep (or lack thereof): 
"For smaller shows we tend to get girls who aren't coming from other things, so hopefully their [faces are] clean. Mostly, it's damage control. I don't like this whole super massage-y, preppy thing blah, blah, blah—just get on with it. The girl is having her face touched a thousand times a day, makeup is on, makeup is off, makeup is on, makeup is off, so just touch her as little as possible.
Clean [the face] with something that's painless, moisturizer with something that's painless, you don't need to make her a huge grease ball. Just keep it as simple as possible. I use the Shiseido eye and lip makeup remover, which you shake and it's very gentle, very simple, very clean. Don't usually use a toner, I use a moisturizer, a very lightweight one, and a bit of lip balm. It doesn't happen as much as it used to, but when [models] say 'I'm allergic! I can't this and that…' I say, bring your own shit! If you're allergic, bring your own shit. That's pretty much it. If they come with a full face, I just stick them in the shower."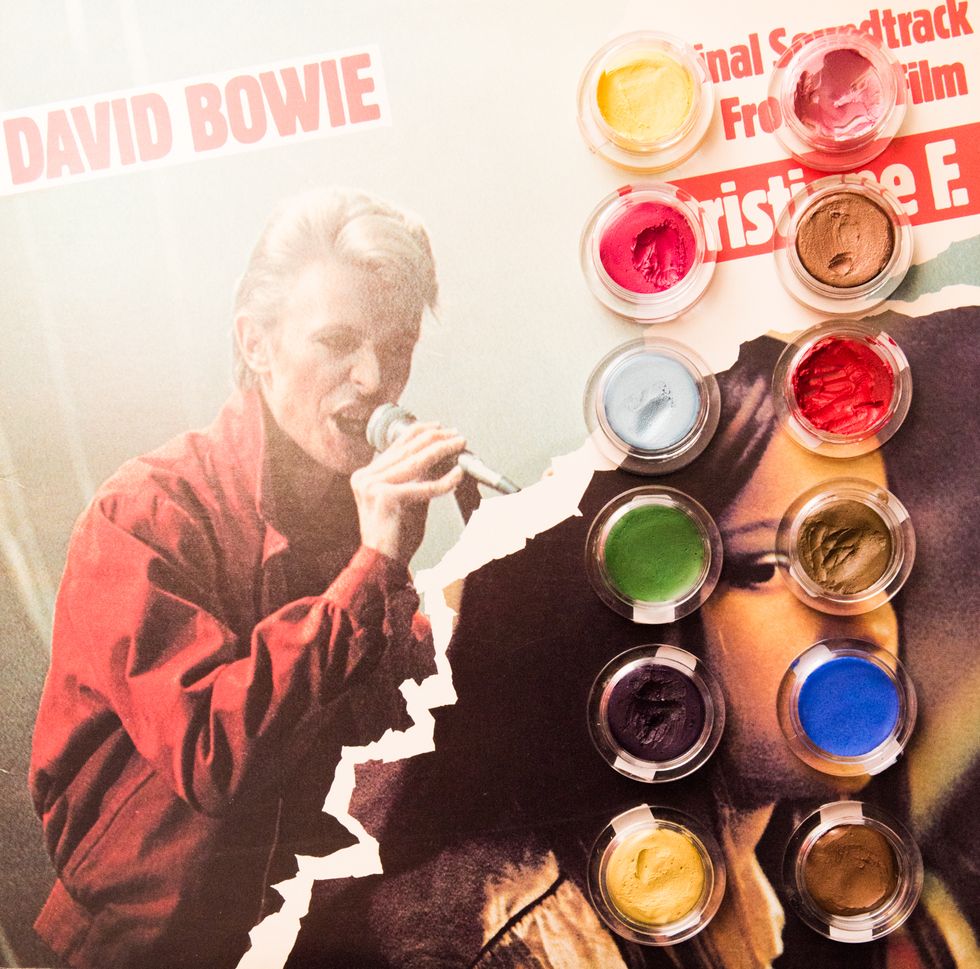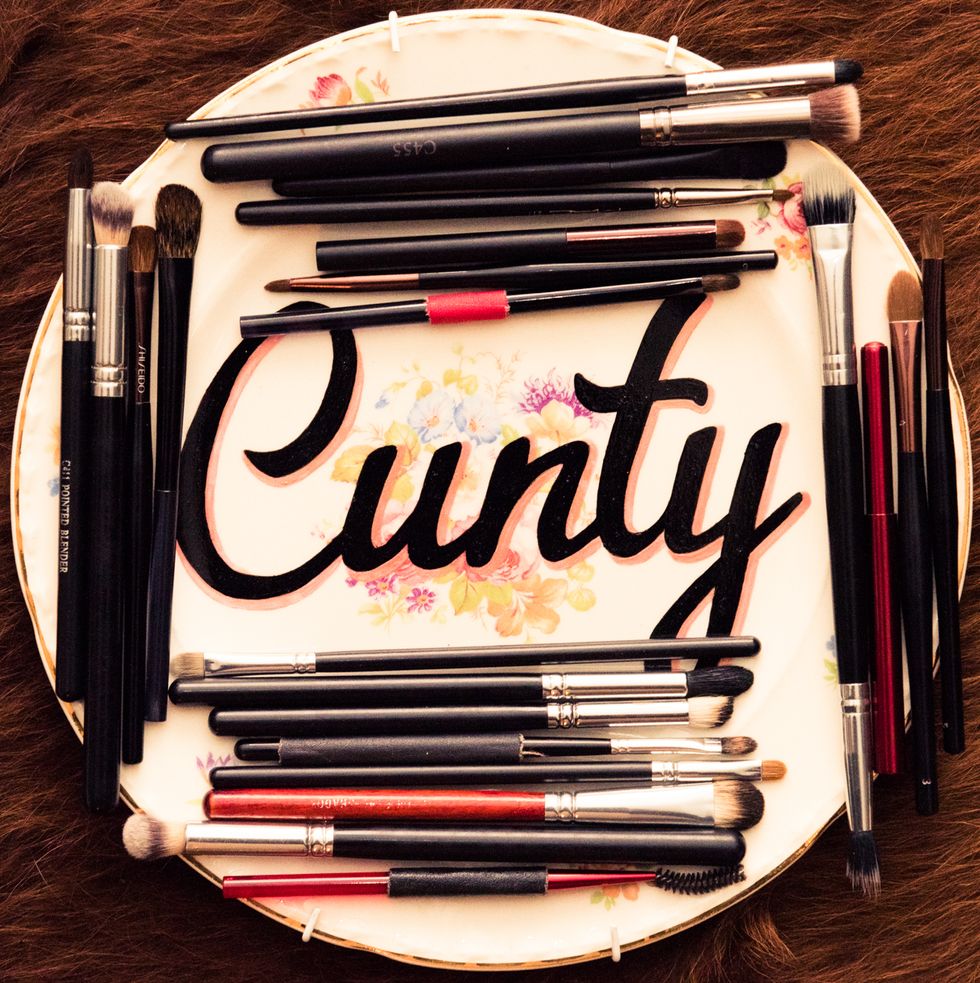 On his favorite shows to work on:
"I'm not going to know until [fashion week] is over how it plays out. You could go into it thinking this is the direction of something that's going to be super cool, and things disappear without a trace or you do something that kinds of off the cuff and it becomes a big deal. It's out of your control. Some things I did for Céline in Paris, people are just like, 'it's a thing! It's cute,' but you didn't know it would become that.
Various shows are memorable for various reasons. It has more to do with spectacle and strangeness. I did the Calvin Klein show a long time ago with 400 models, or something ridiculous. It was mostly notable because they had to do street and local casting. And it was fun, because there was all these kids who had no idea. At this time, CK was all very youth, post-grunge but because it was street and local casting in LA, all these girls were showing up with tons of makeup on and false eyelashes. I had all my guys with makeup remover, wiping their faces—it was like a car wash, just coming through taking their makeup off. So that was pretty notable."
On what happens if he looses his kit:
"[If you lose your kit] just break it down to the simplest things. Something that can multitask as a cleaner and moisturizer—so some type of cream type thing. Vaseline is good for everything; good for lip gloss, good for shining the skin, glossing the eyebrows, shine on the lid—it's good as a general moisturizer. Black pencil, brown pencil, red lipstick, brown lipstick, pink lipstick—you can mix them all together. And grab a concealer/compact type thing so you can break those colors down. You can actually do a full face with a few things. It's hilarious that I'm carrying that gigantic trunk around.
When I started doing makeup when I was in New York, my kit wasn't much bigger than a shoe box. I had a few little compact theatrical makeup base that had foundations and things you could use for eyes and lips. Black pencil, black mascara, Vaseline, some moisturizer, a powder—super simple things. Then, in the early '90s, Fabien Baron, art director slash designer slash photographer said, 'you need to bring more stuff with you, because it makes clients nervous.' It's the same way for stylists; the client comes and wants to see racks on racks on racks. If they see a strap in the ad, it doesn't matter, but they want to see options like 1,000 shoes, otherwise they get nervous. So makeup wise, for a client, I bring the whole kit, empty it all out, it's all gorgeous looking, and then they're like 'ooooh.'"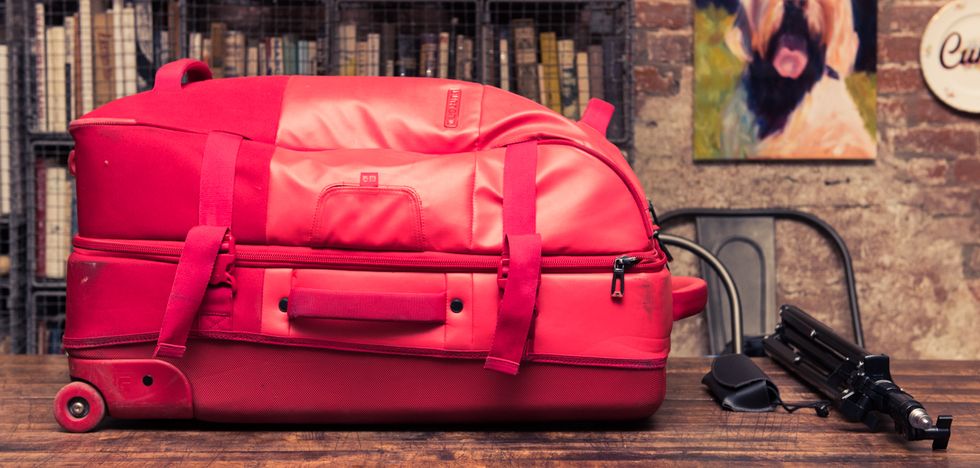 On his makeup application technique:
"It really depends. I did a test for a show this morning. I ended up moving the makeup around with my fingers. I applied it all with brushes to begin with and then I wanted to push it around a little bit. It's important to do the makeup test, break down the look (I might have 20 steps to get to the look). Then for the show, I have to simplify and break it down and make chronological sense of it. So rather than saying 'we did this, then we blended that, did this, added that, we did this and then we put this away...' I just have to make it clear."
Sometimes you need the fingers. You just have to know how things feel in your hand. Sometimes it's a control thing with the brush for a line or shape, for precision, or for a finish. A fluffy brush would give you a very different finish than a flat, straight brush. Tweak out the tools. Some of my brushes are paint brushes, some of the best brushes I have are still Shiseido brushes from the '90s."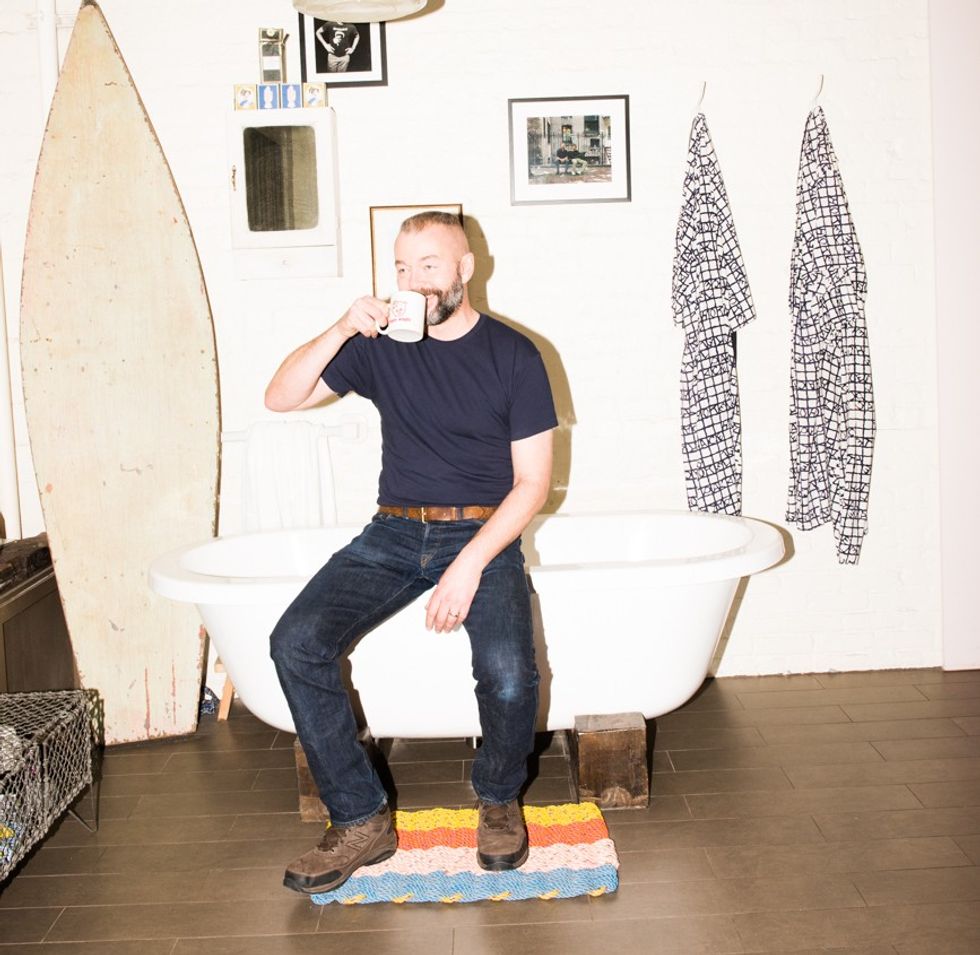 If he could take one thing from his kit: 
"I would bring cream colors that I could mix. Black, white, red, blue, cream color, because you could pretty much make anything out of those colors. I wouldn't really miss mascara—I wouldn't hate it. But if I was doing it for a photograph, I could just take a black cream and put it on the lashes. It's a lot to do with how I work, I do a lot of stuff with just cream color."