Fashion
Working with Tom Ford, Twitter critics & what it's really like in those 24 hours before the show.
---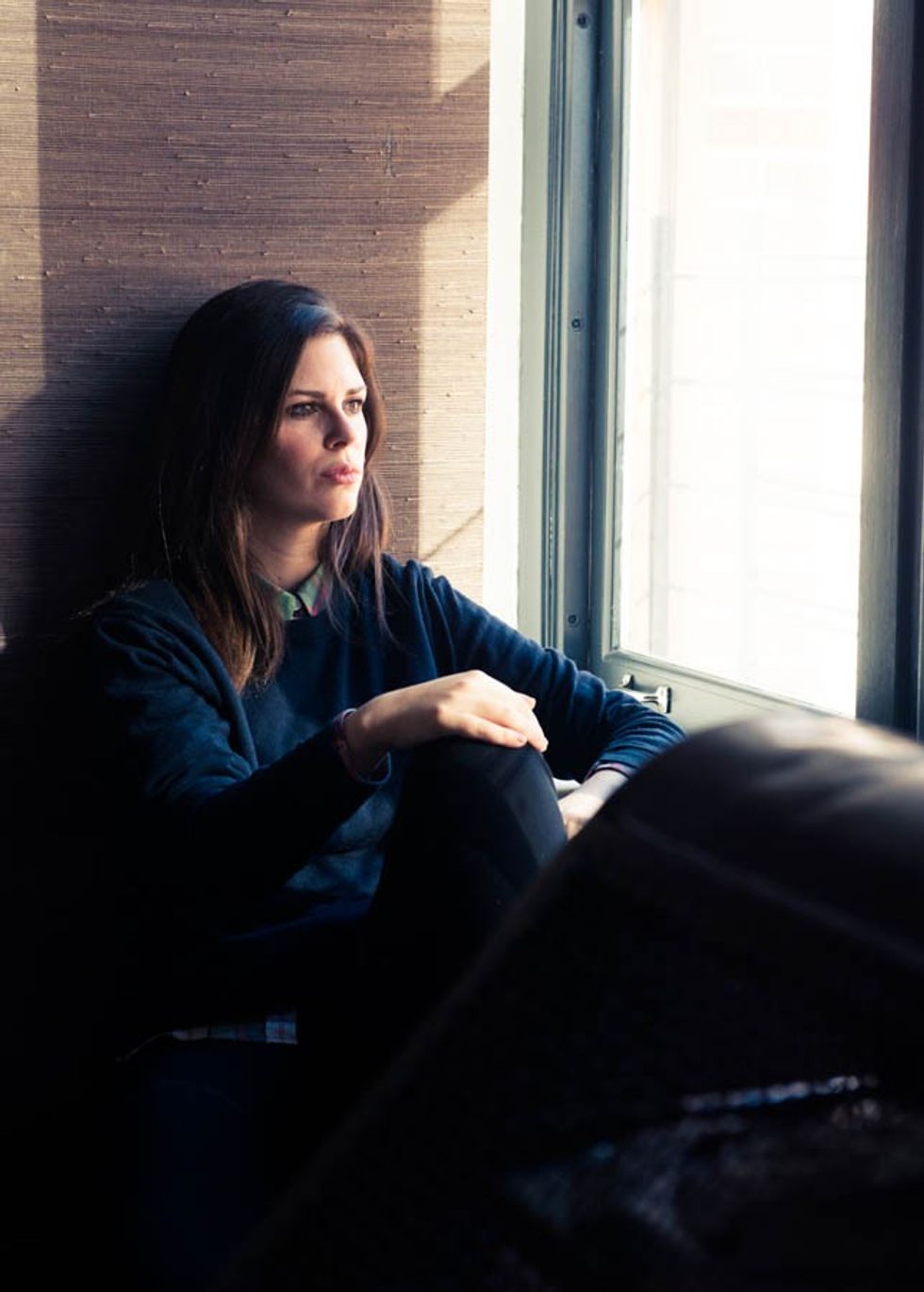 Leslie Fremar's client portfolio reads like a list of some of the most dynamic, celebrated women working in film. And no, it doesn't hurt that the ones she works most closely with—ahem, Julianne Moore, Reese Witherspoon, Charlize Theron—have an Oscar statuette dotting their mantle, either. Having seen the process behind Fremar's Oscar prep firsthand (or at the very least, via iPhone diary) before, we figured there was no one better to break down exactly what it's really like to work as a celebrity power stylist. You know, being the one who's responsible for ensuring the whole oh-my-God-she-looks-amazing factor is universal and objective to an entire army of Twitter critics with red carpet reaction GIFs at the ready (disclaimer: ourselves included) and Fremar knocks it out of the park every damn time.
What it's like dressing a client for the red carpet

"It differs between clients, it also depends when they decide that they're going to attend. You know, if you have a long lead and you know they are attending you have more options, you can make things custom—if someone decides to go [to an event] last minute it's really about finding out how much time you're given really. But luckily this year I'm going to make all of the gowns you know, so we're just doing the prep work."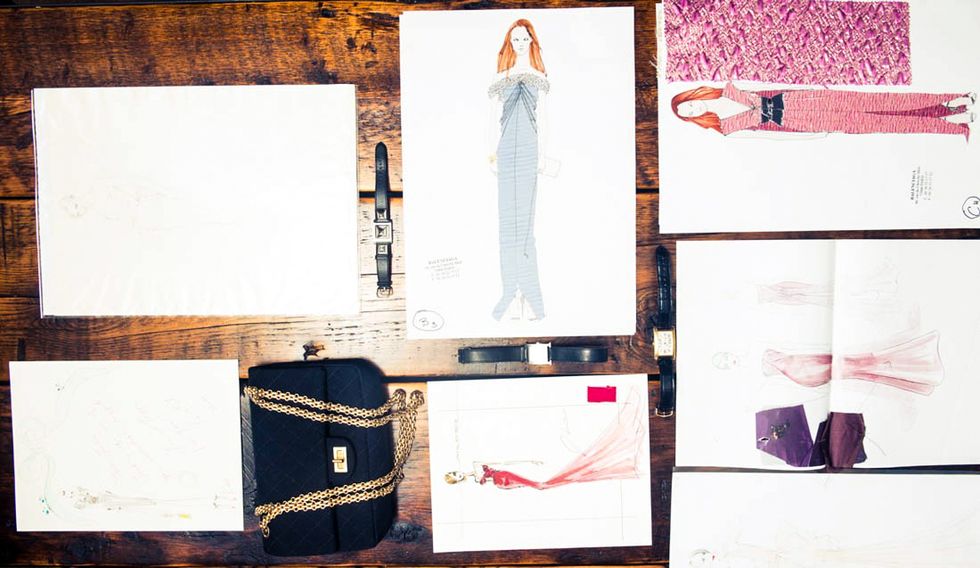 On finding the dress that's *the one* 
"I like to come up with my ideas and come up with a plan and then I usually go to the client and have a conversation with them and see if they're on board or if they have suggestions. Then we come up with the idea and then we approach the designers and see if they are interested in working with us. Once it all ends up spiraling we start working on the sketches, presenting the sketches, finding the fabrics, deciding the colors. So it's just about getting everyone on board at first and once everyone's on board it's really a much nicer, easier, working process. Then you can control the process and it's really custom made for their body and their measurements so the fit ends up being really nice. I like working that way, it's less stressful."
Sometimes days before (!)
"The least amount of time I've been give was probably three days. It's crazy! Its not fun at all actually but, Los Angeles is filled with gowns and you're just trying to get as many gowns as you can off other people's sittings and waiting for their sittings to end. Waiting for them to release the dresses. Ultimately everyone only choses one so—it's basically a waiting game and I think when people decide at the end they just have to be a little flexible with their schedules. This is the time when I think we can get the best gowns, or the most gowns, so it's really like a puzzle. It all works out and no one knows what's happened you know, before that moment, so you feel a sense of relief when it's done for sure."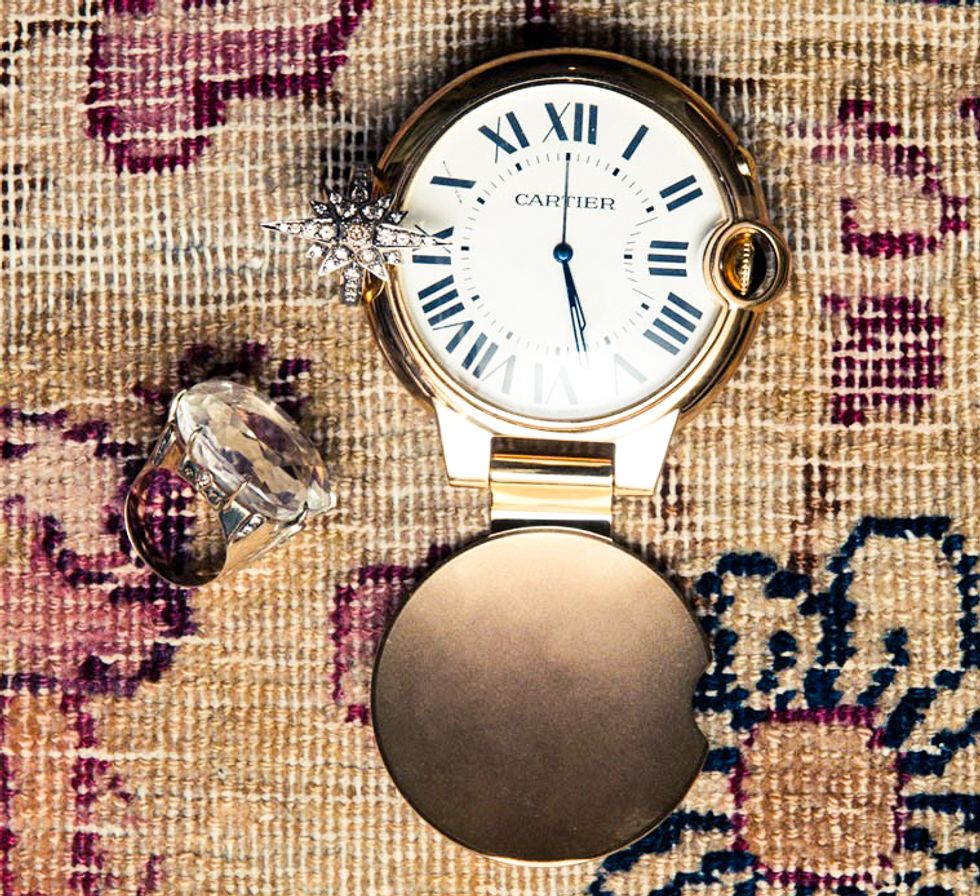 On finding outfit inspiration
"Usually the couture shows are very inspirational—there are times when you will see something in couture and just be like 'I need that!' and you'll try to get it on hold. But you don't want to hold it for a long time and then change your mind because then the house isn't able to use it. So if you really see something that you fall in love with, you can try it on and commit to it early which is great but, you just never know if people are going to attend or not so usually things happen a little bit closer to the event."
On the evolution of the red carpet
"Oh it's changed so much! I think the designers are really more interested in doing it—our access has become much greater. The platform is just so much bigger so I just think that there's more excitement for a stylist because the opportunities are so much greater than they used to be. But then it has its downfalls where people are requiring exclusives and if you do that, then no one else can wear that designer. If you do decide to go last minute there's all these designers that are exclusive and you can't get any clothes. So that's definitely something that I would love to change."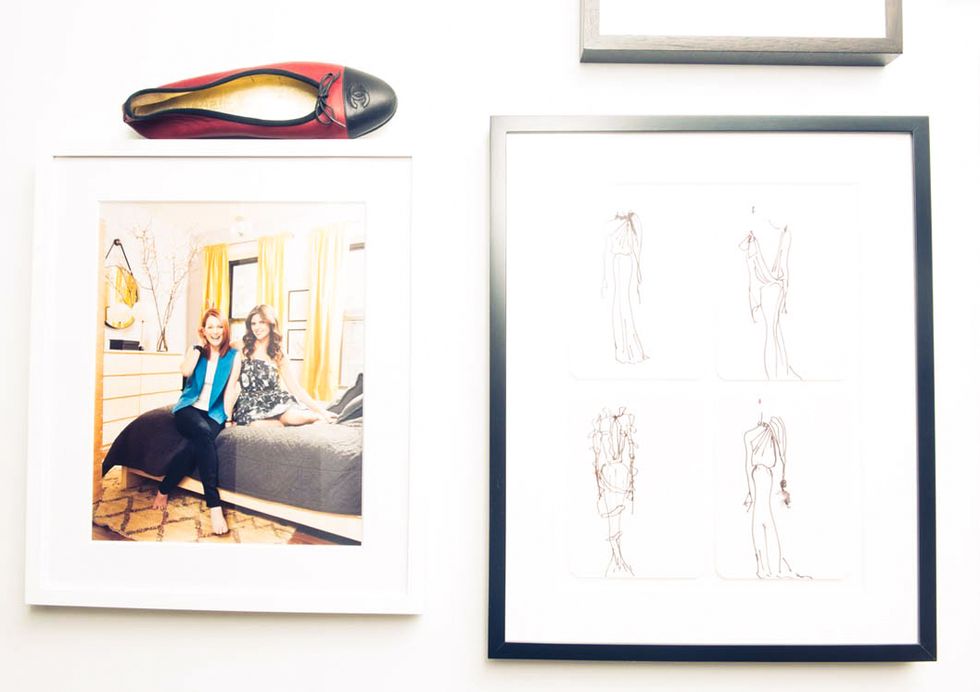 And the rise of the Twitter critics
"I think that you're able to get some feedback from people that are interested in fashion around the world you know—they're commenting, they're saying amazing things, they're saying not so nice things—so I try to take it with a grain of salt. It is a part of the culture but, if you listen to everything you let it come so closely into your life that I think that it can be a little destructive so I try to balance it."
What it's like to dress a major celebrity
"It's nice because I put so much time and effort into every look so I'm really proud of most of my work. I can't really think back and think 'wow, that was horrible'. Maybe it doesn't stand the test of time but in that moment I was probably proud of it. Last year Julianne [Moore] won the Oscar which was an amazing moment for me—to have dressed her in the dress that Karl Lagerfeld sketched for Chanel. She's my friend, I was proud of her, it did feel very celebratory and exciting! I think that doesn't happen very often, that your client is nominated and wins you know, it's very rare so that was fun!"
Her biggest red carpet hits
"Every time I get to dress Charlize [Theron] for an event, it's memorable. I love dressing her, she's such a pro at it, she walks out on the red carpet and just has such grace you know, it's like nothing you've seen before so the dress kind of takes on a life of it's own when she's wearing it. Which is really fun to see we had some amazing gowns on Reese [Witherspoon], Tom Ford made her this gown last year that fit her like a glove, and it's just so simple but you know, really made a statement. I feel like her statement's are a little more subtle but still elegant and beautiful and just stay true to her personal style."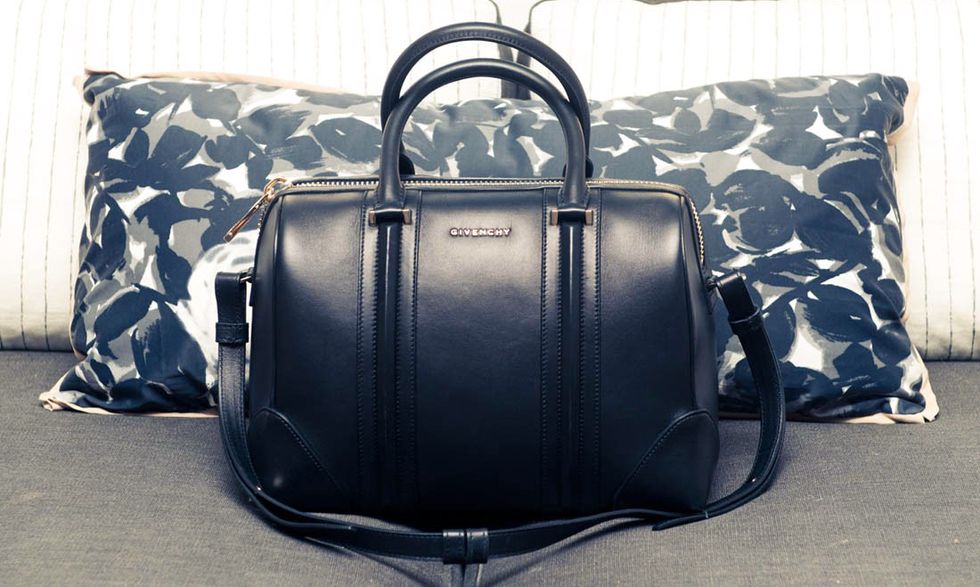 On taking fashion risks with Julianne Moore 
"I usually save the [fashion] risks more for Cannes or something in Europe where there is a little bit more freedom and people are more lenient in terms of their critiques. I really like the Cannes Film Festival. I think we do more fashion moments there but you know when Raf Simmons started at Dior and Julianne was the first to wear his collection from Dior to the Emmys—in a yellow sweater and a yellow ball gown—it was definitely a raremoment but, I think it paid off."
Dealing with wardrobe emergencies
"I had one a few weeks ago. I won't mention all the details but, the zipper broke and we literally were sewing a client into a look and that's never happened to me before. It was definitely crunch time, but she was probably more secure in it sewn together than with the zipper, but it was definitely stressful. More mishaps may have happened but not to me but you're on set, you're there with a team so it just wasn't me figuring out how to sew, it was a retailer and assistants, there was a whole support system so it was fine in the end but it wasn't ideal for sure."
All the pre-awards season prep
"We have schedule—all the fittings, jewelry and accessory appointments  are pretty much every day up until the day of the event. So everything's pretty much set on Saturday and then Sunday is relaxing. Everyone's relaxed and just getting ready—you don't want that chaos looming on Sunday. You need to secure the jewelry and the guards, you need to get your delivery times, there's a lot of organization that goes into it."
Her wellness philosophy
"I work out everyday and I eat healthy. I try to get a good nights sleep. It's actually great coming to Los Angeles from New York because you have those few extra hours in the morning before work starts so it's much easier to get all of that stuff in here then if you're in New York and waking up last minute and tired. So I'm usually up around five,  I exercise, eat breakfast, take a shower, then I go to work and it's only 8:30AM. So I find it much easier to be healthy here, which is nice. And the weather doesn't hurt either!"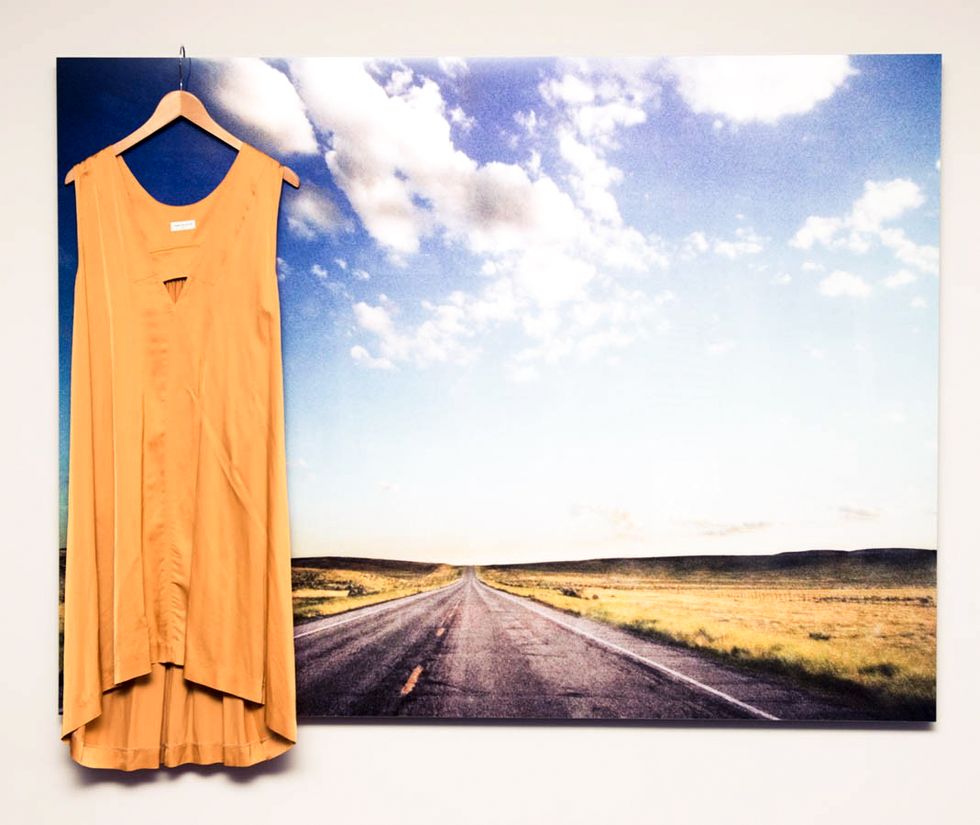 Her post-awards show traditions
"I usually sit down with my assistants or my agent, get a bottle of some Santa Margherita Pinot Grigio, drink the whole thing and watch [the event] on TV! Just try to unwind you know, you're on such a high—it's very hard to come down without dying. And then, finally when the wine kicks in and you're able to relax, I usually go out but it takes a very long time to have the adrenaline stop pumping through your body.
Everything is live so, they leave and you're kind of there and then all of the sudden within five minutes they've on the television on 'E!'s Live from the Red Carpet' so if you actually get in your car to go somewhere you're going to miss it. There's nothing worse than being stuck in your car in Los Angeles while everything's going on and your phone is, blowing up and you don't know if it's good or bad!
I really enjoy my job and you know, it's fun! I guess one day I should put it all together and see all the different looks, I've never really done that before but my memory is getting really bad too, I can't remember past like five years ago. But it would be fun to put it all together."