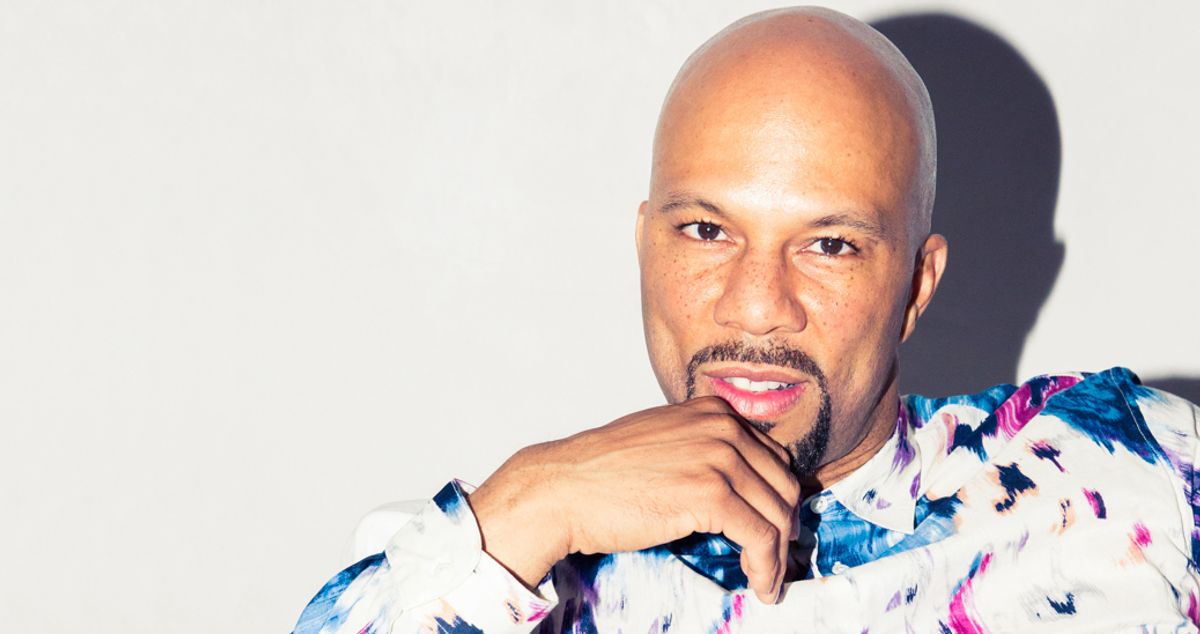 Fashion
All dressed up with the Oscar winner for a very special dinner.
Renée Rodenkirchen
Renée Rodenkirchen
Our lives are filled with really tough decisions. Like: Do you want to go to Los Angeles during Oscars weekend? Yes. Then: Do you want to come over to Common's house while he preps for his second annual Toast To the Arts dinner celebrating major performances from the last year and honoring Idris Elba, Ice Cube and the Straight Outta Compton cast, and the makers of the Nina Simone documentary? YES. See? Tough decisions.
Clearly, it was this series of very difficult decisions that lead us to Common's door, where he was prepping for his big night before the actual big night (that would be the Academy Awards) with stylist and recent Cov-alum Micaela Erlanger who was busy getting him into a lilac Sandro suit finished off with Axel Arigato shoes and Oliver People's glasses. Let's just say he pulled off the look, without a drop of sweat broken.
And now we're here to clear up any rumor or impression you might have had to do with Common being nice. Guys, Common is extremely nice. Not only did he offer us champagne multiple times (we relented, eventually), he even took over our Snapchat (if you missed it we feel sorry for you—and you should totally follow @thecoveteur so that you don't miss it next time) and obliged us when we asked for a picture with him (which we're currently having framed). And then he sat down with us (and one of those glasses of champagne) and told us all about why this dinner and celebrating "courageous art" is so important—and a little bit about #Oscarssowhite, too. So now it's time for you to make a tough decision: Do you want to click through the below gallery and hear about it straight from Common? Yes.
---