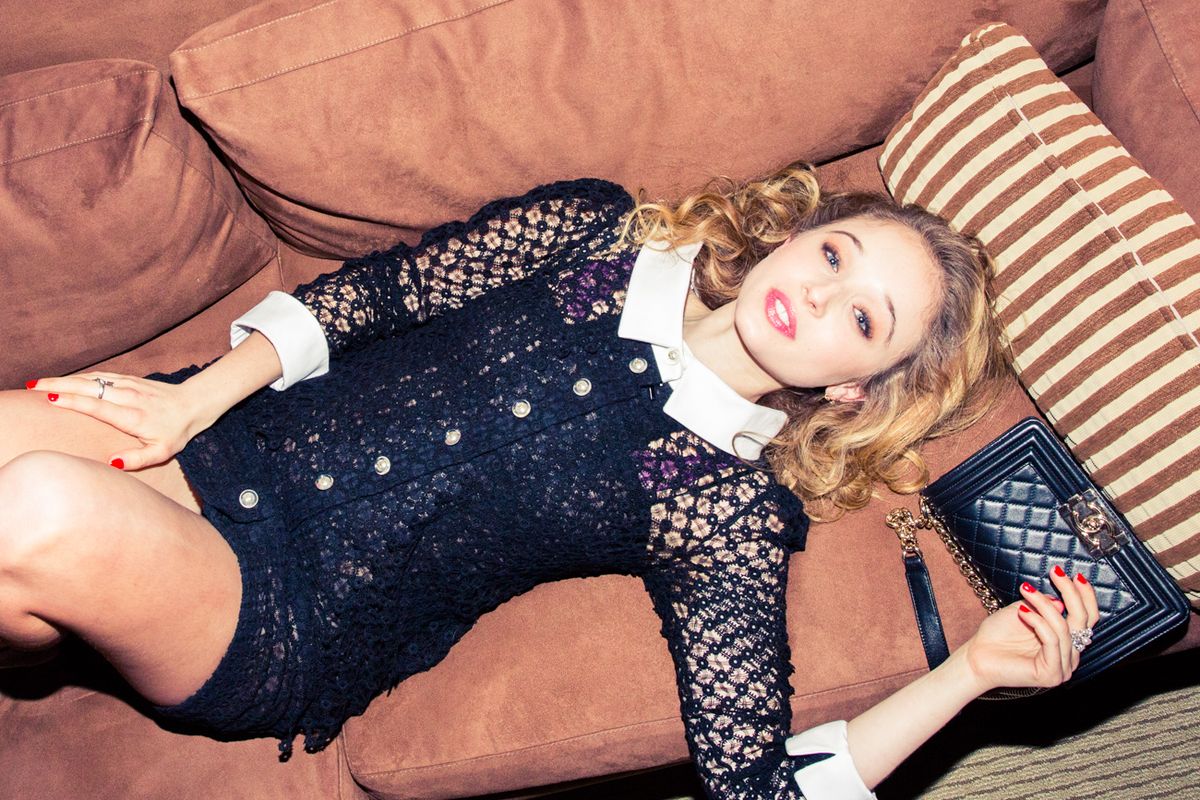 Fashion
Doesn't hurt that she has a wardrobe of CHANEL at her disposal.
Renée Rodenkirchen
Renée Rodenkirchen
In Hollywood, it's probably the most wonderful time of the year. For a lot of people, it's because a lot of awards are handed out; for us it's because there are a lot of fancy parties, and therefore a lot of fancy outfits. And when CHANEL is throwing one of said parties, well, you know the fashion is going to be good.
Which is why, upon touching down in Los Angeles for the weekend (yes, there will be plenty more Oscar-prep where this came from, so keep your eyes peeled), we drove straight to the Sunset Tower Hotel for the ultimate getting ready sesh with actress Carson Meyer and her girlfriends. We'll put it this way: the situation was something like getting ready for prom with all your girlfriends back in high school, but switch out your parents basement for an iconic Hollywood hotel, your DIY mani for CHANEL's latest Le Vernis Longwear, and your fresh-from-the-mall dress for the label's Spring/Summer 2016 Act 1 collection (you can pick it up yourself now if you're feeling so inclined :money_with_wings: :money_with_wings: :money_with_wings:). And then there was Veuve, really, really nice jewelry and some sunglasses we would have been happy to pocket.
So, no, it wasn't quite your typical YA primp-and-prep, but the gossip and obsession of nail color (J'Aton red for Meyer) and lipstick (the new CHANEL Rouge Coco Stylo in Script) was all the same. And the party? Definitely not your average night out—in fact, it was more like the getting ready part (really the best part of any night anyway, if you ask us) was continued. Cue the I Love Coco Beauty Lounge, where Meyer joined Dakota Fanning for more manicures and, well, the option of a full-blown makeover (literally all our high school makeover montage-fueled fantasies come to life). We mean, how much more fun would prom have been if you could have kept the basement party prep going all night? Sprinkle in a gang of Meyer's fellow PYTs (Ashley Benson, Gia Coppola, Kate Bosworth, Nicola Peltz), and we're totally ready to go back to high school.
---