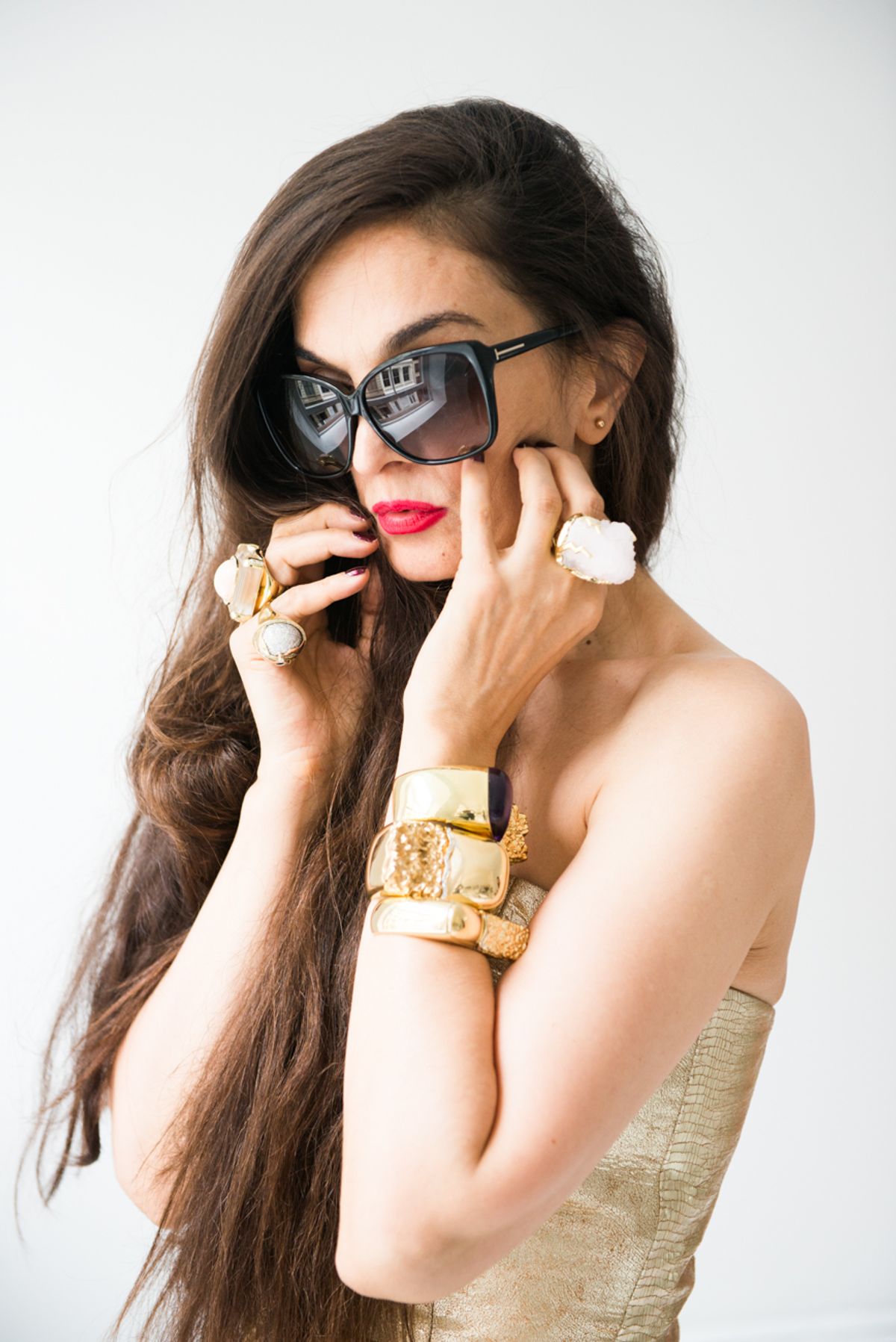 Closet
Contributing Fashion Editor, L'Uomo Vogue and Vogue Italia; Stylist; Artist; Designer. New York
"I was searching for seven days for his contact and one day I sent this e-mail to his lawyer. First off, I didn't even know if the e-mail address I sent to was the correct one. My phone starts ringing and [the voice] says. 'I'm the lawyer for Michael Jackson from Washington, DC.' I already saw myself in the court. And then she says, 'Mr. Jackson confirms your cover of Vogue magazine.' So I said, 'Please Madame, could you confirm this please once more, so that I'm sure that this is the truth' because I couldn't believe that this was the truth. And she said, 'Absolutely.' I didn't even count five minutes before the e-mail came already confirming the cover of Vogue with Michael Jackson, and then my life changed.
I learned that when we did the photo shoot with Bruce Weber. It was with literally 1000 [pieces of] clothing. 66 designers and nobody said no. This one jacket he had with sequins was eight kilos! The next day, Michael called my boss and asked if I could style him to be his personal stylist. And then Michael called me and said, 'Where are you now?' I said that I was in the house prepping for the next day for my photo shoot. He said, 'I cancelled your photo shoot. I'll come to pick you up. We're going to Las Vegas!'
I never moved out of his house. I was always there. He chose me. When he died, I cried for days. I needed water to calm myself down. I said, 'Why did you die? Why did you die?' I think in some way he's always here. I was in this chair when he died. I almost died too. We were making the shoes and my cousin texted me. 'Rushka, I don't know where you are, but can you please press news now? Something is going wrong with Michael Jackson,' And in the same second when she texted me, someone else said, 'Sweetheart, where are you? Do I need to come to your studio?' When I asked why, she said, 'Something is going wrong.' The same second, my younger sister asked, 'Rushka, are you okay? Are you in the studio? I have to tell you some bad news. I don't know if this is the truth, but your friend Michael Jackson has passed away.' I have the chills. I said,  'This is not possible.' Everybody came here and I was on the floor, screaming. I couldn't even believe that this was real. I was thinking that this was all made up. Can you imagine myself? I'm making Michael's shoes with Jonathan (my assistant). Michael was in charge of absolutely everything; if he said, 'I want this' then this is it. He was a genius; pure genius.
Michael Jackson was a virtuoso of music, avant-garde dancer and fashion icon. He was the boldest master. His originality and richness defined the music of the 1980's until today. At the same time, he was a great father and a true humanitarian. His heart was bigger than the planet--even bigger than the galaxy. His gentle and spiritual nature made him one of the greatest people that will ever walk the Earth. The more I got to know him, the more I loved him--it was magic. He was so beautiful, he had the power of love. I miss him very much and I will never forget him. He will stay in my heart and his music will live with us, as we always used to say 'Forever, Darling!'"
- As told to us by Rushka Bergman