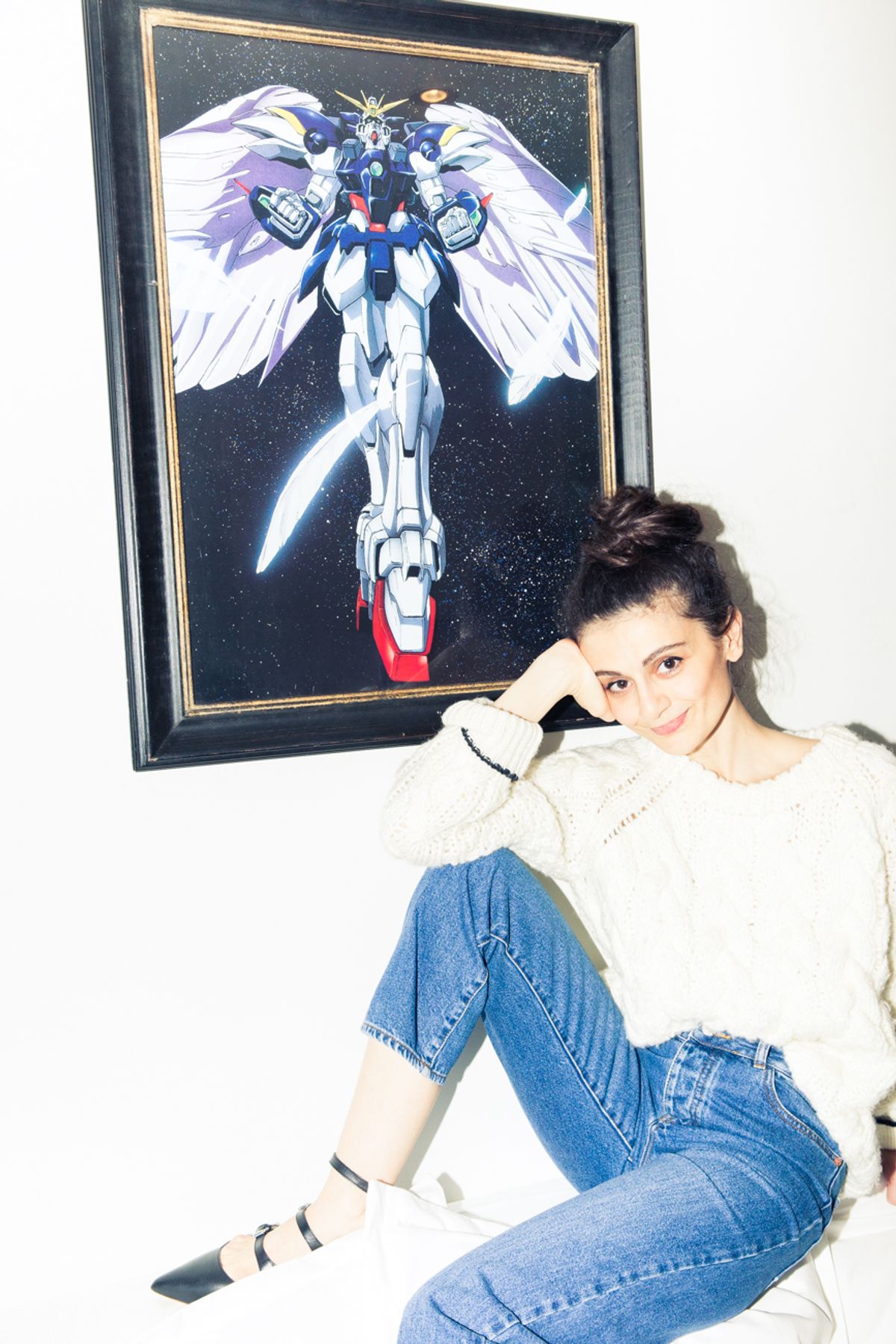 Closet
Founder, Creative Director, A.W.A.K.E. London
Renée Rodenkirchen
Meagan Wilson
In our line of work, triple, quadruple, even quintuple threats are de rigeur. But to the extent where someone's not just a photographer celebrated by the likes of Karl Lagerfeld, but also a former Fashion Director *and* designer fielding phone calls, emails, and fashion month soirees from the likes of the Kardashian-West family? Not so much. At least not until we found ourselves face-to-face with
Natalia Alaverdian
, whose label,
A.W.A.K.E.
, we've been stalking for several seasons now (along with the aforementioned KWs,
Miroslava Duma
, and then some). The designer ushered us inside her Shoreditch flat bright and early one (bitter cold) London morning, with her husband at her side. After giving us the grand tour, Alaverdian showed us to a spread of macarons, pastries and fresh strawberries before hopping into the shower and leaving us to do our thing. And for lack of a better verb, ransack the multitude of rolling racks that lined her dressing room. As it turns out, Alaverdian's approach to dressing mirrors the same play on opposites that defines her line—incredibly youthful and feminine, countered by subversive, off-beat touches and details (like anime characters splashed across satin miniskirts). She's also got a knack for styling said girlier pieces with tough ones—like the chunky-heeled
Saint Laurent
oxfords and cropped, leather
Junya Watanabe
biker jacket we found amongst her piles of tulle and silk. Once we'd had our fill of
A.W.A.K.E.
(shorthand for All Wonderful Adventures Kindle Enthusiasm, BTW) signatures, it was onto propping up her pieces around her living room. From her collection of coffee table books and vintage magazines to canvases with prints from her photography career (she's a major shooter for publications from her homeland, too, lensing spreads with Rita Ora to Naomi Campbell, to name a few); it all came full circle seeing the tchotchkes and heirlooms that have come to inform those same pieces side by side. And yes, we may have left Alaverdian's having put in a handful of pre-orders. Guys, how could we not? Those shoes.