In 60 Seconds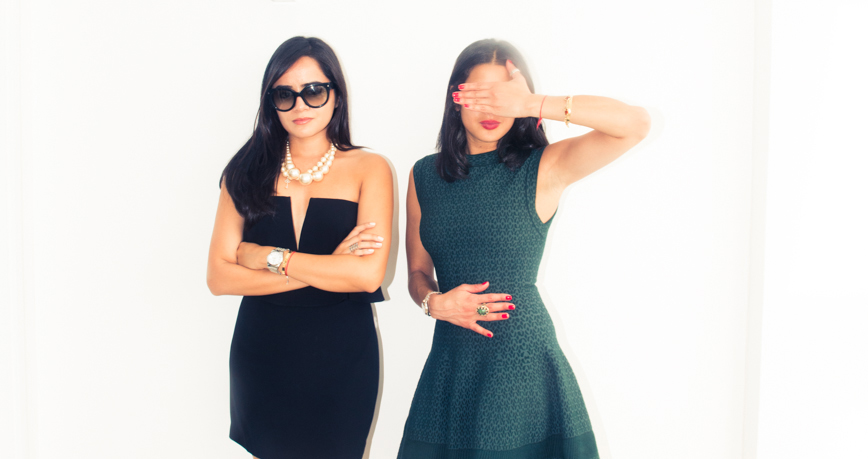 How to Avoid Awkward Convos in 60 Seconds
Consider it a starter kit.  
Sometimes when, for example, an invite to a super-exclusive fashion week party lands in your virtual mailbox with no plus one allotted (and discretionary non-transferable fine print), you still go. If only for the free booze and canapés… and maybe a few sightings. But that's not before your social scarries practically take over. Or if, let's say, a somewhat obligatory media dinner party promises to have a pre-determined seating arrangement (you're seated beside who?) but there's literally no way out. You see, unless you're prepared to be that recluse in the corner (guys, just don't), you've got to hold your own in the conversation department. Intimidating? Obviously. But follow our handy-dandy rules below and totally win at being social.
Seriously. Stash it in your bag and leave it there. You're 100% more approachable if your head isn't down staring at your Instagram feed. Okay, and we know this is easier said than done, but don't even check it, because staying engaged in convo is :key:.
…and smile. A scary thought, but it actually works. Believe it or not, most people actually want to meet you, so give them the chance to. Or, you know, go up and say "hi". We're going old school here, we know. 
3.
Find the Other Loner in the Room
Two loners are better than one. As in, you're no longer one at all. Scan and spot the other awkwardly solo person and tag team the entire situation. And if said loner is cute, extra points.
The obvious: "What brings you here?" "What publication are you with?"
The complement: "Are those the RihannaXPuma Creepers?"
…but, like, control yourself. A glass of Sauvignon Blanc never hurt anyone and let's be real, some liquid courage is sometimes needed in these sort of scenarios. Plus, the bar is the perfect place to start a conversation with a fello lush. Clink, clink.