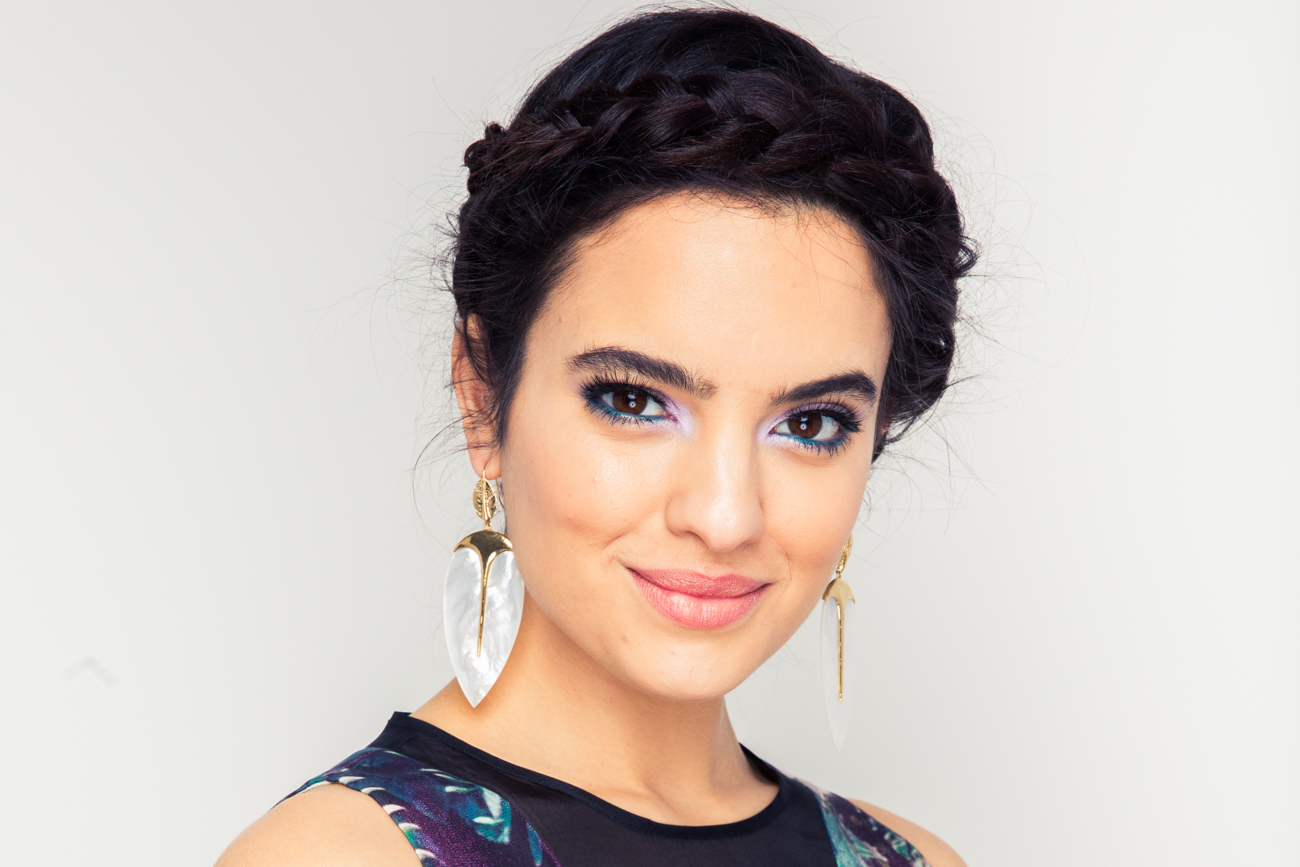 The Prettiest Beauty Look for a Chill Wedding
Play matchy-matchy with the bouquets.
We regularly play with braids, the designated I'm-totally-a-chill-easygoing-girl-who-just-happens-to-have-really-good-hair hairstyle, but we'll admit it takes a little more guts to venture into pastel eye territory. But eff it, because if ever there was a time to experiment, it's when you're made to stand in a field to watch your college roommate wed her forever guy, are we right? Dewy skin and a lilac eye and you're set.
2. "Apply one of the five color correcting shades of Ultra HD Concealer to cover up any dark circles, then brighten the inner corners of the eyes using one of the five shades of concealer. Use the Pro Sculpting Duo to highlight and contour, giving your face subtle luminosity. Place the highlight on the cheekbone and down the center of the nose."
3. "Apply HD powder to hot spots to avoid looking overly shiny. You want shine on the top of the cheekbones, over the brow and top of the lip. Apply the powder to the top of the eye, under the eye or to the nasal-labial fold."
5. "The eye is a wearable throwback to the '60s. Mix a lilac and a champagne shimmer from the Artist Palette Volume 3 and apply all over the eyes, using the champagne color in the inner corners of your eyes. Then blend a darker blue from the palette on the outer eye and extend it below the lower lash line about three quarters of the way in. Use a small brush for this—start with a little bit of product and add more as you need it. 
Intensify the eye with colored eyeliner. Use Aqua Matic in I-20 on the inside lower waterline."
6. "When choosing false eyelashes (we used Lash Show False Lashes in N-303), measure the eyelashes first—make sure they start where your natural lash starts. Let the glue dry a little bit for about 15 seconds before applying. Lift your chin to make it easier, and attach in the center first, and then either use tweezers or your fingers to attach inside and outside. Use the back of a brush to press them down once they're in place."