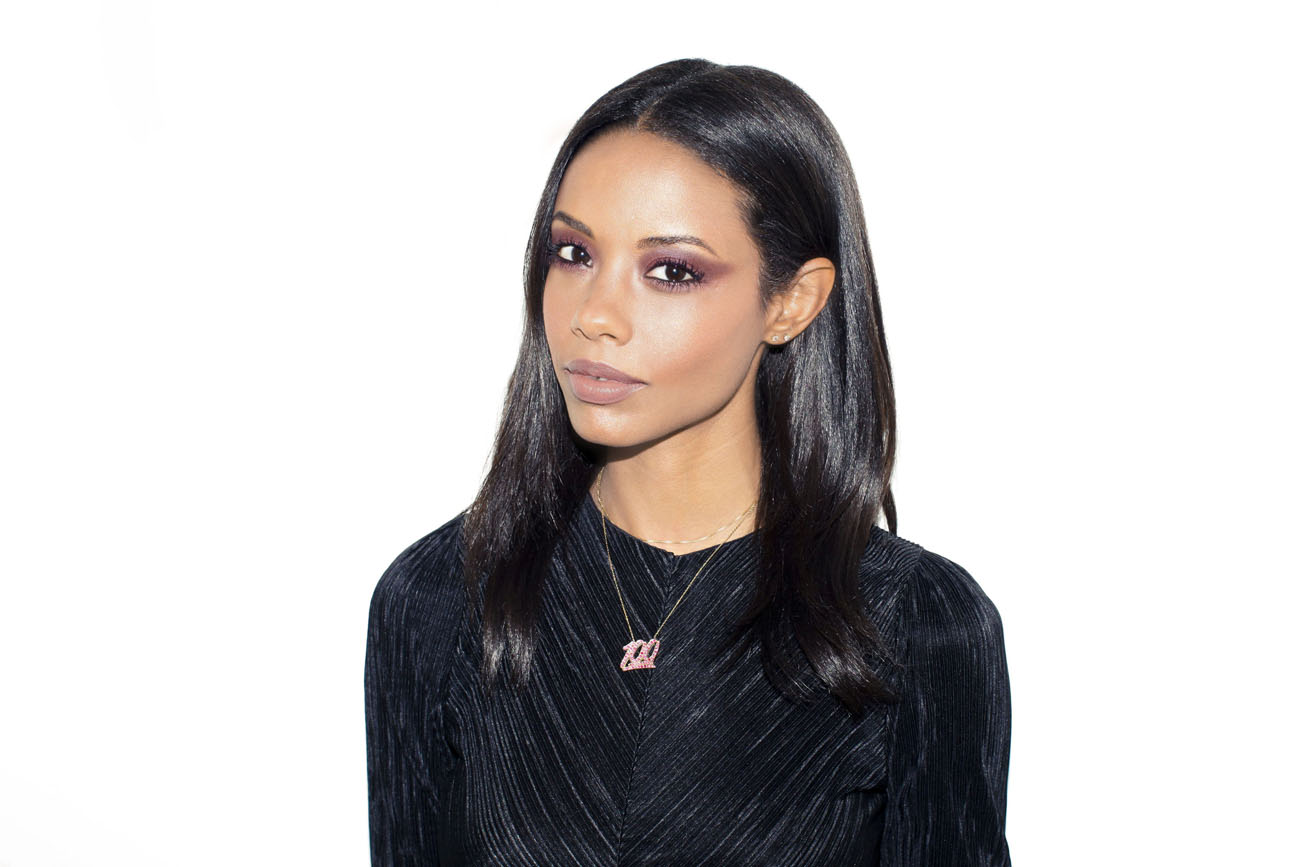 The Getting Ready Routine: Fanny Bourdette-Donon
A new (metallic) take on the date night smokey eye.
Remember that time makeup artist Violette illustrated for us the finer points of her very French beauty routine? Good. Because while we were holed up at the Crosby Street Hotel with a treasure trove of picks straight from her makeup bag, we also happened to enlist her to work her magic on Fanny Bourdette-Donon, Dior Parfums international publicist and all around equally otherworldly babe. The result? A shimmery, pomegranate-tinged burgundy statement eye that's just festive enough for date night without turning you into a walking Candygram. It was so good we just had to go and get the how to for you, (below!) too.
Diorskin Nude Air Sèrum Foundation SPF 25 #050, Dark Beige 
Diorshow Kôhl Stick in Smoky Black #099 
Dior 5 Couleurs 'State of Gold' Eyeshadow Palette in Blazing Gold #886 
Diorshow Blackout Mascara in Kôhl Black #099 
Dior 'Sourcils Poudre' Powder Eyebrow Pencil in Dark Brown #693 
Boy Brow by Glossier
Diorific Mat Velvet Lip Color in Fascinante #580 
1. "I started by applying Diorskin Star Concealer in shade #004 Honey, one tone lighter than Fanny's natural complexion, to the highlight of her cheekbones. I then blended it in–you can use a brush to do this, or your fingers, my favorite!"
2. "Apply rosy blush to the cheekbones."
4. "Next, I applied the black Diorshow Kôhl Stick liner all around the inner rim of the eyes, and also on the eye contour."
5. "Using a small eyeshadow brush, apply a taupe shadow over just the lid as a base to add dimension to the burgundy color we're adding next."
6. "Next, apply a deep red burgundy shade all over the entire lid and above the crease, and then pull it out to the sides in a cat eye shape."
7. "Then, apply a shimmery brown shade to the crease of the eyelid and the outside corner of the eye to add dimension."
8. "Lastly, lightly apply the burgundy shadow under the eye as well, drawing it out to complete the cat eye shape."
9. "Next I used my favorite mascara, Diorshow Iconic Overcurl, applying first on the upper lashes and then on the bottom lashes."