A Fitness Entrepreneur's Rules for Self-Care
They involve candy and whiskey. In collaboration with BCBGMAXAZRIA.
Career
If the red candy hearts and proliferation of sappy love songs that are unavoidable this time of year haven't made it clear, Valentine's Day is officially thisclose. And whether you're shacked up or not, the whole idea of the holiday can feel, frankly, a little... lame. Has anyone, for instance, ever actually had a truly great Valentine's Day? Or at the very least, one that didn't involve overly orchestrated dinner reservations and a crowded romantic comedy screening? Didn't think so.
---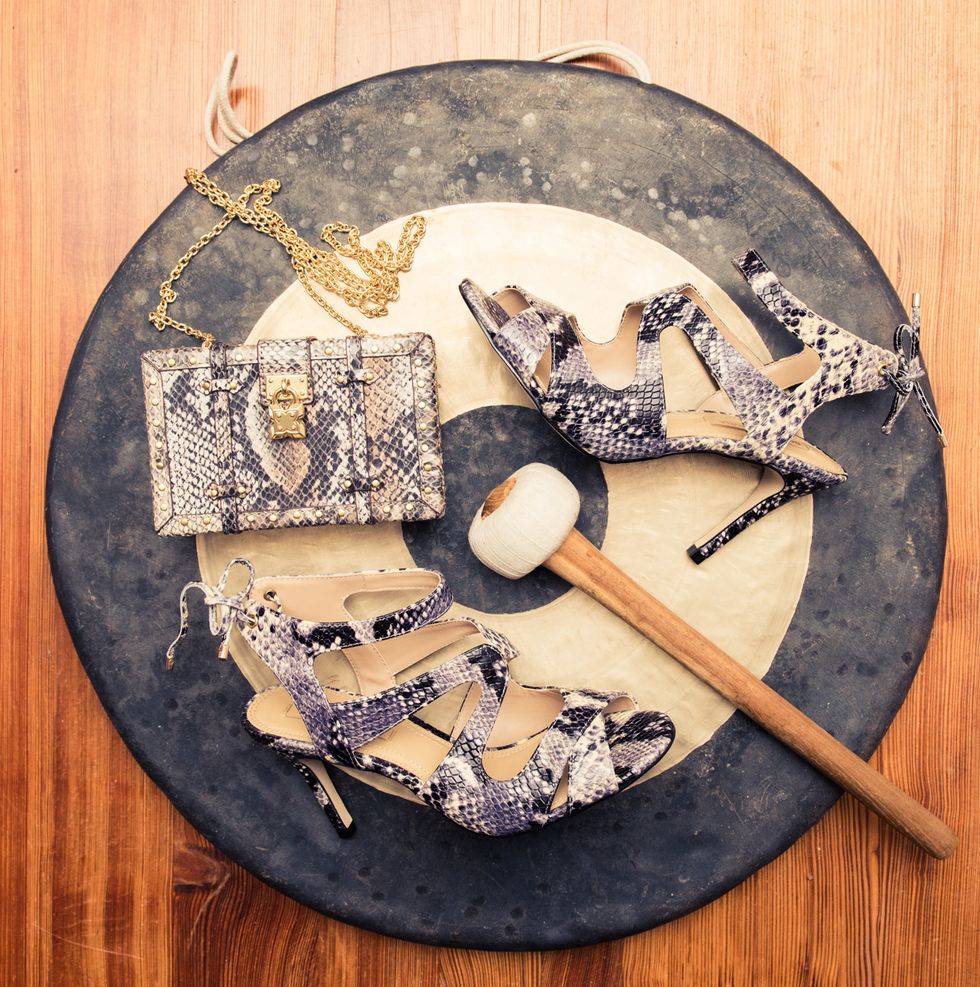 When you reframe the whole thing as a day for yourself, where no indulgence is too big, and the only person you have to rush to the grocery store to buy color coordinated cupcakes is yourself, though? It's kind of a game changer. That's why, this year, we propose dedicating Valentine's Day to showing yourself love—no matter how trite it can sound. 
To get inspired, we consulted with Tara Stiles, founder and owner of Strala Yoga (you might remember her from this), a studio with branches in far-flung destinations ranging from Seattle, Singapore, Barcelona, and (coming soon!) Tokyo. As it turns out, fitness entrepreneurs do juuuust the trick when it comes to nailing down the best ways to treat and reward yourself (in that they both get our love of candy and dark liquor and doing things that don't make our bodies hate ourselves, too).
On the last way she treated herself:
"I checked into a hotel for a staycation and made good use of the pool!"
On her dream shopping spree (fuelled by fresh sashimi, of course):
"Get me on a flight to Tokyo and let me loose in Harajuku; followed by a quick look through the Ginza shops, then a spa evening at Oedo Onsen."
On reframing her time in the sky as a sacred space:
"I've gotten to love flying. I love the alone time for creativity and a reset. I'll space out, watch all the movies or sleep as much as possible. It's my philistine sacred space."
On how yoga changed her relationship with herself:
"From practicing regularly, I feel connected to how I feel in a way that helps me listen to what I need for health, fun and the ability to fully enjoy indulgences without overthinking everything."
On her favorite spa treatment:
"At-home shiatsu treatments with Sam Berlind."
On her biggest weaknesses:
"Whiskey and Swedish Fish!"