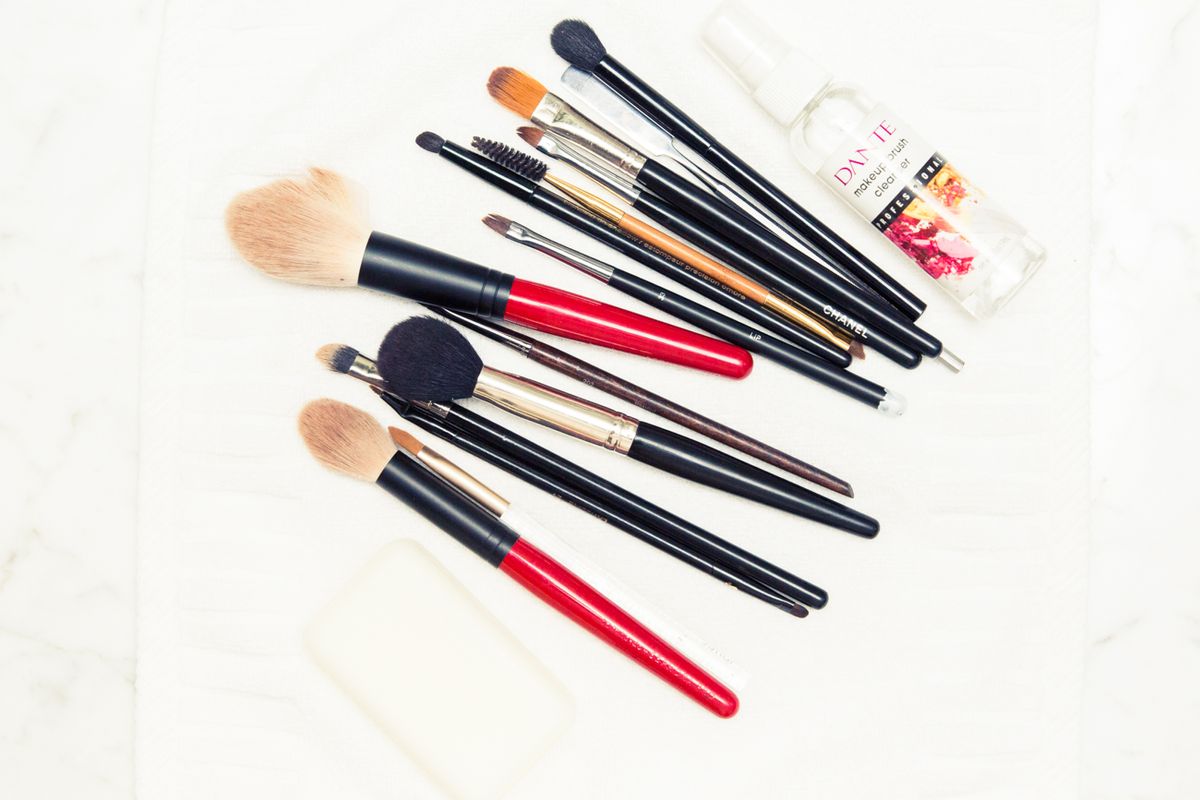 Makeup
...because apparently we were. Makeup artist Nick Barose explains.
Renée Rodenkirchen
---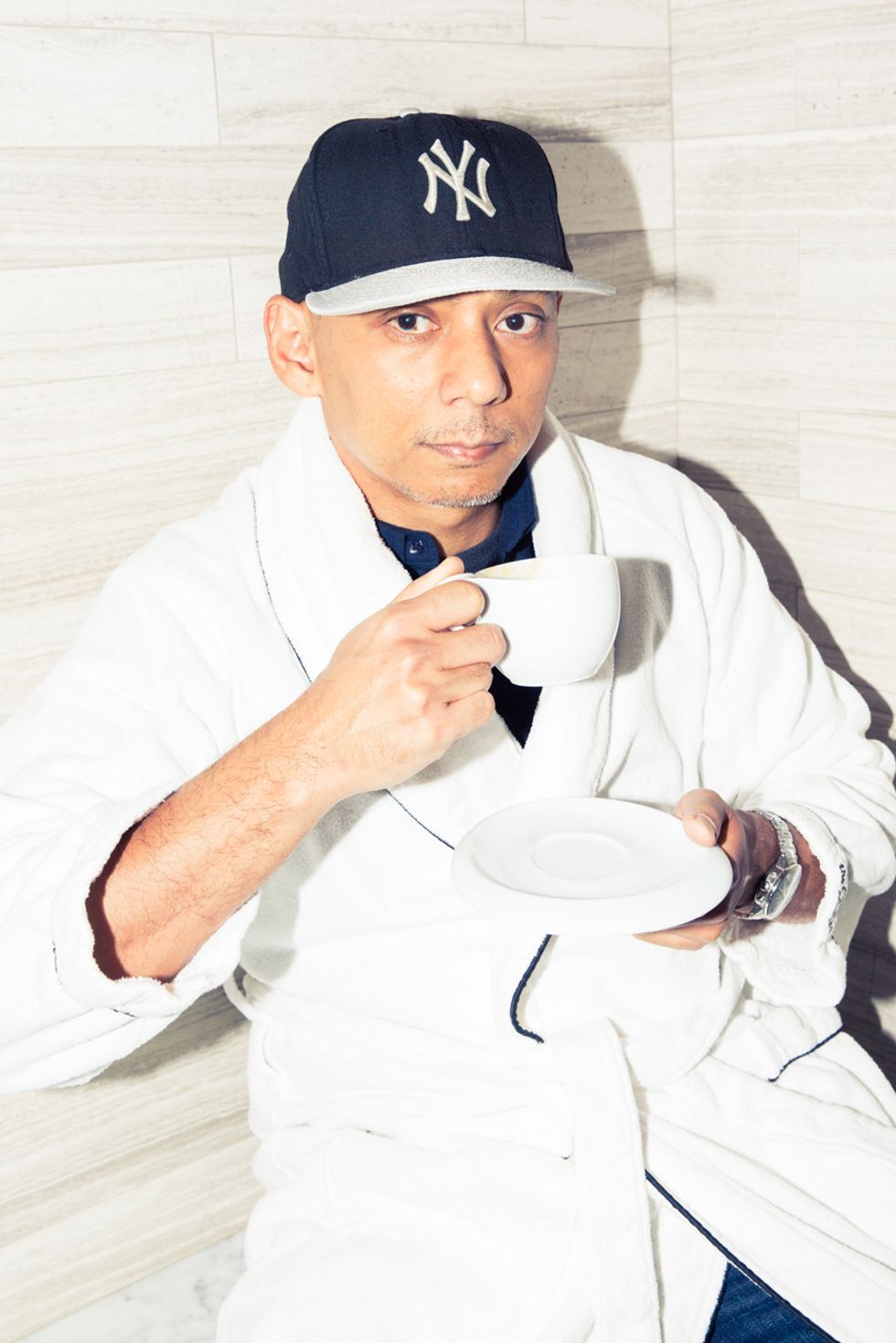 We heard from a certain celebrity makeup artist recently that not only is cleaning your brushes the most necessary, it's actually kind of meditative. As in, it's a way to decompress even if you recently quit that wallet slimming Bikram membership. And when Nick Barose, the hand behind the seriously beautiful faces of  Lupita Nyong'o, Scarlett Johansson and Brie Larson, to name a few, began his brush cleaning routine on set recently, we pretty much stopped everything and started taking notes.
Because let's be real, cleaning our tools is the kind of thing that we know we 
should
 do routinely but somehow always gets pushed to the bottom of our never-ending to-do list. And yeah, we know, it's really gross and probably the reason our chin is breaking out again, but we promise from today forward we're going to make it a regular (or even, semi-regular) part of our housekeeping routine. Like a 
Wednesday
 night, turn on some music, slap on a face mask, and wash our Beauty Blender type of situation. See meditating
and
cleaning all in one go? That's a win-win.
MAKEUP BRUSH CLEANING 101 C/O NICK BAROSE: 
1.  "Use a bar of baby soap or Ivory, something unscented and swirl the brush into the bar."
2. "It may only look dirty at the tip of the bristles but it's actually all the way to the root, so make sure to clean all the way down."
3. "Clean the brushes until the water runs clear."
4. "After you wash the brushes, reshape them and then lay flat on a towel to dry."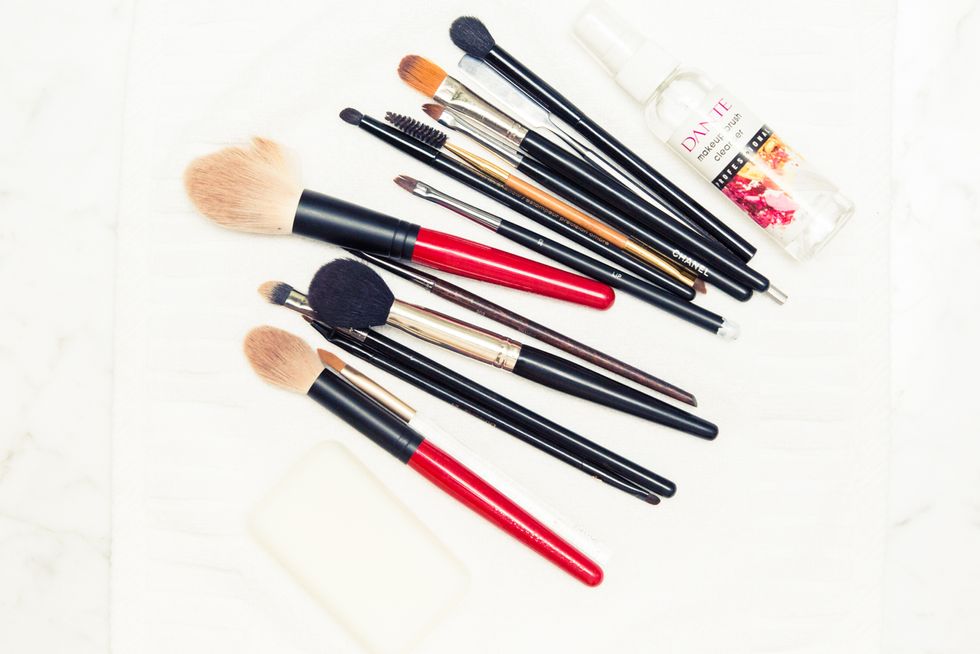 GRAB YOUR TOOLS 
"If you don't have a bar of soap, you can use a gentle liquid soap. The water shouldn't be hot or cold—just warm. In a way it's kind of meditative, I used to hate doing it but then I don't do yoga anymore so I need something more meditative in between."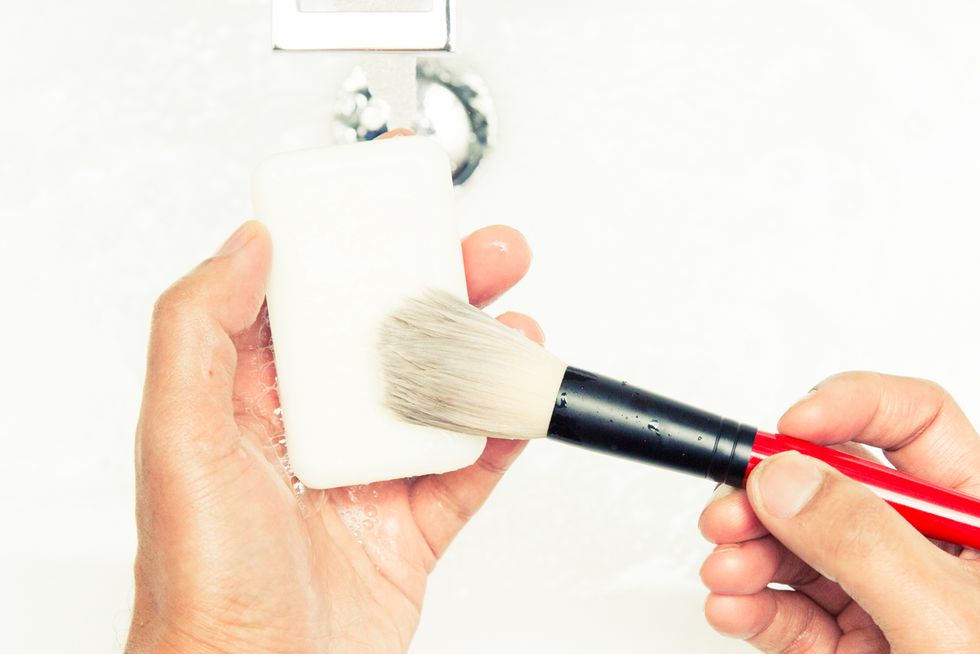 SYNTHETIC VS. NATURAL HAIR BRISTLES 
"It's like washing your hair—you want to take care of it. Especially if it's a natural hair brush, they last a long time when you spend the money. Some of my brushes I've had for fifteen years because I take care of them. Synthetic brushes aren't as expensive and you should replace them after a while because they get ruined and you need to wash them more. When the bristles start to get prickly, it's time to replace them, if you don't that's when you'll start to breakout. You want them to always be soft."
THE ONES YOU SHOULD CLEAN THE MOST OFTEN 
"Lip and eye liner brushes should always be clean because otherwise you'll get a sloppy line. You cannot get a clean, crisp line if you don't wash the brush. I used to carry more brushes but I find now that when you work with celebrities on the red carpet you don't have the luxury of time, you can't use fifty brushes. I like using a double handed brush or a powder brush that I'll use for bronzer and blush, too."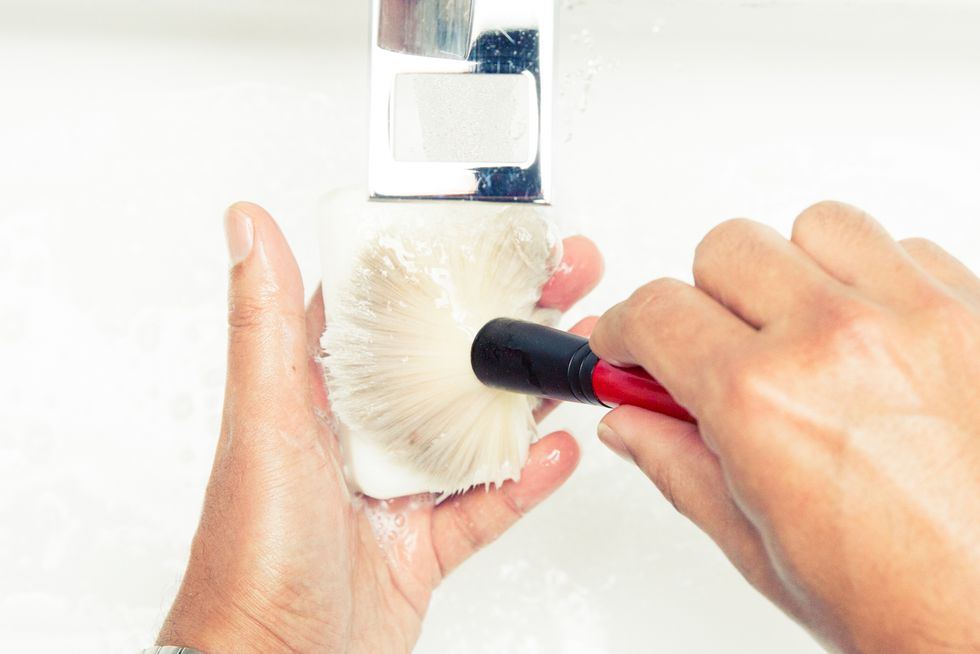 FOR A QUICK CLEAN
"If you're changing color in between, you don't really have to do a deep clean. For example, if you used a bright pink, but now you want to use peach, you can just spray the brush with an alcohol cleaner."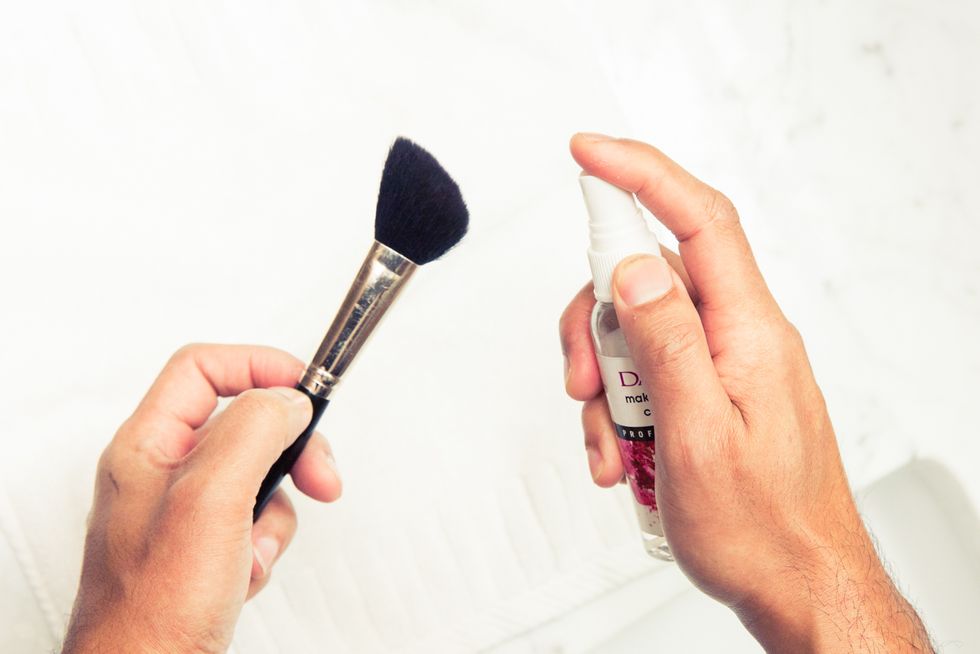 ON THE BEST DRYING TECHNIQUE (IT MATTERS) 
"After you wash the brushes, reshape them and then lay flat on a towel to dry. You always want to make sure to hang the bristles over the edge, otherwise the water will seep into the glue of the brush handle."