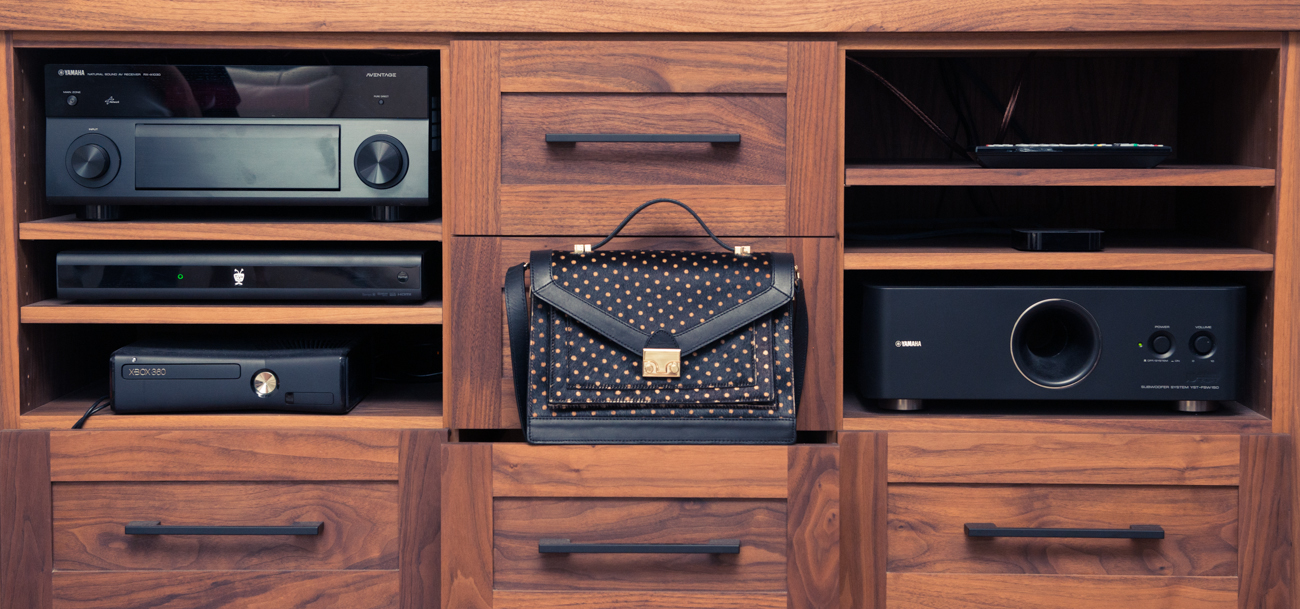 Editors' Picks: When It's Friday & You Can't Anymore
Can we get a TGIF?!
Anyone else feeling that thick, numbing brain fog that is Friday afternoon? Over here, we're blindly scrolling through emails and mindlessly eating every bit of stale holiday candy. It's all we can do not to drift away into Instagram black holes or endlessly Googling the winter storm weather patterns that are supposedly coming our way. Scratch that, we've already spent a lot of time doing both those things. Also, everything below. Okay, fine, we'll be honest: we're not even going through emails at this point (JK! We totally are!), herein is what we're actually thinking about, reading and buying now that the weekend is finally here (in like four hours). 
Noah Lehava
Senior Editor
1. Fireworks choker: I fancy myself a ring and earring type of girl. But this choker has the ability to make me want to wear it every single day. 
2. Aquazzura flats: I know the streets are covered in salt and slush. And yeah, these are so not practical right now (not even for the cab-to-office-to-cab-to-home situation), but they need to be in my life. Even if I have to wait for them. 
3. Deborah Lippmann cuticle remover: I hate cuticles. Anyone else? This is my savor! 
4. The Real Real: If you know me, you know I'm an avid eBayer and generally find some amazing things (most recently, a dainty gold vintage Gucci watch :pray:). But recently I've re-discovered The Real Real, and I mean, the selection is just next level. Goodbye paycheque. :wave:
5. The Revenant: I'm totally on the bandwagon here, guys.
Meagan Wilson
Senior Editor
1. J.W. Anderson floral sweater: No nonsense 1970s secretary... but with a twist! Right? 
2. Jon Favreau's breakthrough moment in New York Magazine: This entire series is a must read IMO (there's something oddly comforting about knowing that massively successful people are on the same impostor syndrome wavelength as everyone else, y'know?), but Jon Favreau's (no, not that one––Obama's speechwriter!), in particular, was fascinating for me. 
3. Stephen Webster x Tracey Emin: First of all: HOW FUCKING DARE THEY? Guys, I am thisclose to emptying whatever semblance of a savings account I have for this entire damn collection. Knowing this isn't in my possession makes my stomach hurt. Just take my money.
4. @maryannemoodie: My new Instagram deep dives of choice are folk-y ceramists and textile artists seemingly always based out of either Brooklyn or Australia who either have impossibly long waitlists for their work. Maryanne Moodie, who falls into the latter category, is one of my favorites to stalk, and is, fittingly, an Australian living in Brooklyn. Told ya so.
5. Tangerine: If you, like, everyone else, have been following along with the conversation around this year's Oscar noms, watch this; and not just for the whole shot-entirely-on-an-iPhone hoopla. You'll laugh, you'll cry, et cetera.
Emily Ramshaw
Senior Editor
1. Veda pants: I am craving a pair of wide-legged, slightly cropped trousers for my winter wardrobe right now. It sounds like an awkward shape, I know, but this leather Veda pair have convinced me it's the best idea. 
2. Kafka on the Shore: I'm in a book club (mostly it's a wine and cheese appreciation club with a bunch of friends, but we're still required to read) and this is next on the list. I'm in for a few close-reading Sundays. 
3. Makeup Forever eyeliner: I was on set recently and the makeup artist was using a super-saturated aquamarine eyeliner on the lower rim. There's no way I can get mine to look like what she did, but I'll attempt it.
4. Kara bag: As if I need another cross-body bag in my life. But I totally do. 
5. Alicia Adams Alpaca throw: Supposedly there's going to be a massive snowstorm (or a Juno 2.0) in New York this weekend. You can find me under this with a glass of mulled wine and the remote.
1. 3x1 jeans: I'm officially on the fringed denim bandwagon. This pair is a cross between my favorite light-wash jeans, but with the best surprise at the cropped ankle. Which makes getting dressed in the morning 100x more fun. 
2. REN Wake Wonderful Nighttime Facial: An overnight treatment that's an ideal addition to my lazy-but-demanding regime. It exfoliates, moisturizers and brightens skin, which is three less things I need to do before bed. Which also means more hours of beauty sleep... or Netflix. 
3. Burial Rites: I was introduced to this book, which details the story of Iceland's first woman put on death row for murder, last month. While it's not the lightest of reads, it's definitely a fast one. You'll be able to finish it while hibernating inside during this weekend's majorly hyped snowstorm.
4. The Marbella Club: Since getting engaged last month, it's been just a little bit crazy... but when it finally sunk in, I went down a real deep wedding themed rabbit hole. It's pretty dangerous, but I'm taking advantage of this fantasy planning period when anything seems possible. Spain's Marbella Club is basically a dream destination venue, but weddings aside, their homepage gives serious interior design feels.
5. Mansur Gavriel bag: IMO Mansur did everything right. They established a bestselling signature that's still sold out, everywhere. And once they wrangled us in, bombarded everyone with all sorts of spring 2016 amazingness. Like those velvet blush mules everyone's sure to be wearing and these circular bags. I'm all in.