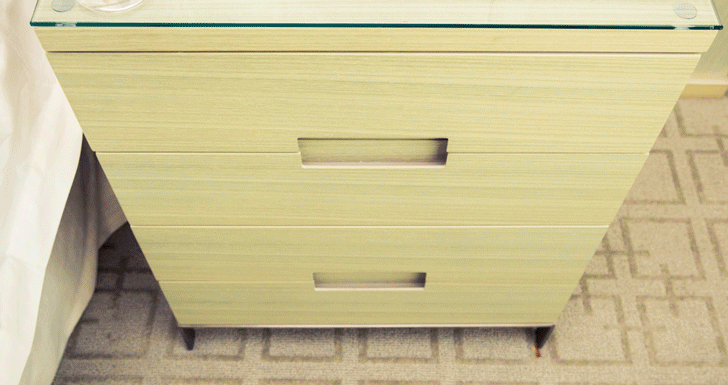 Skin
..In under 30 seconds, too.
When it comes to skincare, it's all too easy to slide into a groove once you find something that works for you. And while that's all good and fine,when new concerns (ahem, WTF, wrinkles?) start cropping up, it's time for a change. Which brings us to this week's resolutions: introduce new, science-y, clinically-informed skincare solutions that can go toe-to-toe with professional procedures and treatments, into Team TC's beauty routines with a little help from our friends at Sephora. Here goes nothin'!
---
— Meet —
Renée Rodenkirchen
Senior Photographer & Video Manager
"Honestly, my current skincare routine is pretty simple. I travel a ton, so having a pared down routine that still manages to hydrate my skin is really important. I use a rose oil in the mornings, and a retinol oil at night. I avoid using soap on my face—unless I've worn a lot of makeup (which I rarely do)—and will usually use coconut oil or almond oil to cleanse. Even though I'm more on the low maintenance side (and like it that way!), I knew there was more I could do to get my skin glowing. When it came time to choose my skincare resolution, I knew I wanted to find something that addressed dullness, dryness, plus the fine lines that are starting to crop up in all of the usual areas; all in one step. Yeah, I'm pretty demanding. Bonus points if it was something that took only a minute or two before getting my beauty sleep, too.
With that in mind, I picked up the Dr. Dennis Gross Ferulic + Retinol Wrinkle Recovery Peel because, well, I ain't getting any younger! I'm in my early 30s, and am starting to see those first signs of aging, which I'm totally fine with, but... I'd still like to slow the process as much as possible, if you know what I mean. I was also into this because it's paraben, sulfate, and phthalate free (if you can't tell, my usual routine is more health foods aisle than department store). Plus, the fact that these pads are TSA-friendly made them appealing, too—I can even stuff them in my carry-on.
At night, I went through my usual barebones routine, cleansing my face first, before getting to work with the pads. They feel great on your skin, and weirdly enough, smell great, too... Since my first use, I've learned that's it's better to ease into introducing bad boys like this one into your nighttime routine, especially if you have sensitive skin. There was no burning, redness, itching, or peeling, or anything else I was secretly terrified of in the back of my mind... just a little tingle-y.
"Translation? Major instant glow. And that's always a good thing, right?"
As I've learned, I should have used it once a week and slowly increased to 2 to 3 times a week, slowly building up a tolerance; from my experience, I feel like your skin has to get used to the ingredients before you actually start using it the recommended number of times per week. Oh, and definitely remember to use sunscreen the next day—your skin will be super sensitive to the sun.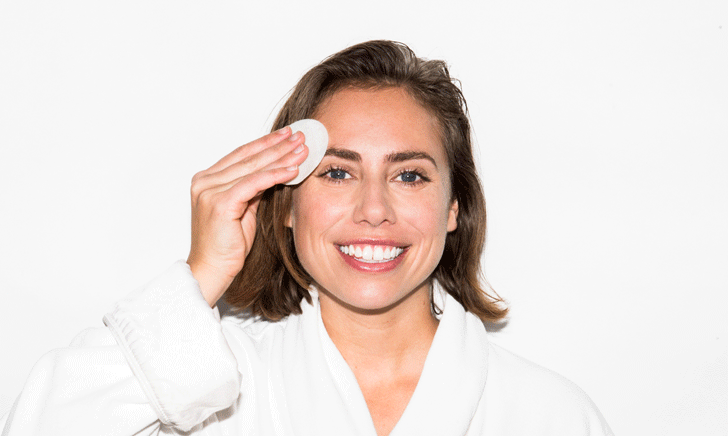 When I woke up, the one thing that really stood out to me was how smooth and replenished my skin felt, like I just exfoliated my face in the shower. I don't suffer from dry skin normally, but with the amount that I've been flying, I've definitely started to notice some dry patches. After using the peel for two weeks, my face really started to suck in any moisture I layered on top, especially after my skin adapted to the ingredients. Apparently this is from the addition of Ferulic acid—a really amazing antioxidant that helps with cell and tissue growth. Plus, I swear the extra boost of retinol is helping with those first fine lines I used to notice and that I'm totally not just imagining it. Translation? Major instant glow. And who couldn't use more of that?"
A TRADITIONAL CHEMICAL PEEL
vs.
Dr. Dennis Gross' Ferulic + Retinol Wrinkle Recovery Peel
— COST—
$1000s+ vs. $88
— PAIN —
4 or 5 out of 10 vs. 0
— DOWNTIME—
1-2 weeks vs. None