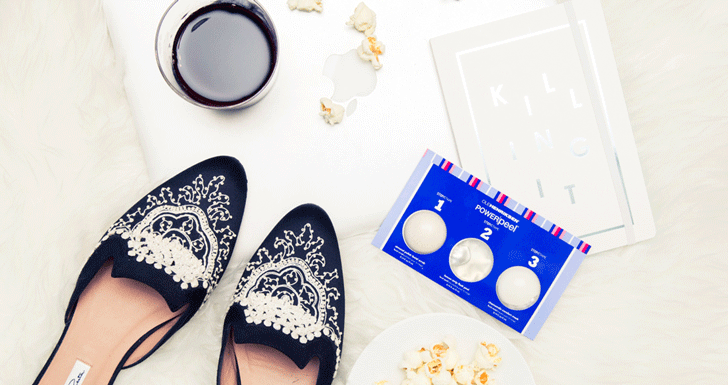 Skin
Best performed over an episode or five of Scandal.
When it comes to skincare, it's all too easy to slide into a groove once you find something that works for you. And while that's all good and fine,when new concerns (ahem, WTF, wrinkles?) start cropping up, it's time for a change. Which brings us to this week's resolutions: introduce new, science-y, clinically-informed skincare solutions that can go toe-to-toe with professional procedures and treatments, into Team TC's beauty routines with a little help from our friends at Sephora. Here goes nothin'!
---
— Meet —
Emily Ramshaw
Senior Editor
"Over the past year or so, I've become somewhat of a skincare obsessive. What can I say? It's something of an occupational hazard. And the breakthrough happened when I finally figured out that with a little bit of discipline and some sampling, that it was possible to keep my adult acne under control using over-the-counter products. Suffice it to say that this was an epiphany moment for me—that topical skincare can, in fact, make a world of difference when it comes to trouble-shooting your, ahem, problem areas.
Next up? I've resolved to be more proactive about my annoyingly fussy skin. Like, for example, since having returned from two weeks in the sun over the holidays, only to have my skin turn into an uneven—in both skin tone and texture—mess. A facial seems like the obvious solution, but I've been avoiding the dermatologist since my last $800 treatment (not joking). Hey, if there are products out there that can get rid of the acne that's been plaguing me since my early 20s, surely there's something that can return to me my vacation glow (other than, you know, going on another vacation).
And that's when Ole Henriksen's Power Peel enters my life (how serendipitous!). I'm no stranger to a good exfoliator or mask, but this is a three-in-one. As in, the product, which is a box filled with six "peels" has three pods for three separate steps: an almond polish scrub; a lemon strip flash peel; and a chamomile mask. In other words, it combines three different treatments into one handy pod-package—it's the kind of beauty product that leaves you thinking, 'Why didn't I think of this?'
— 1 —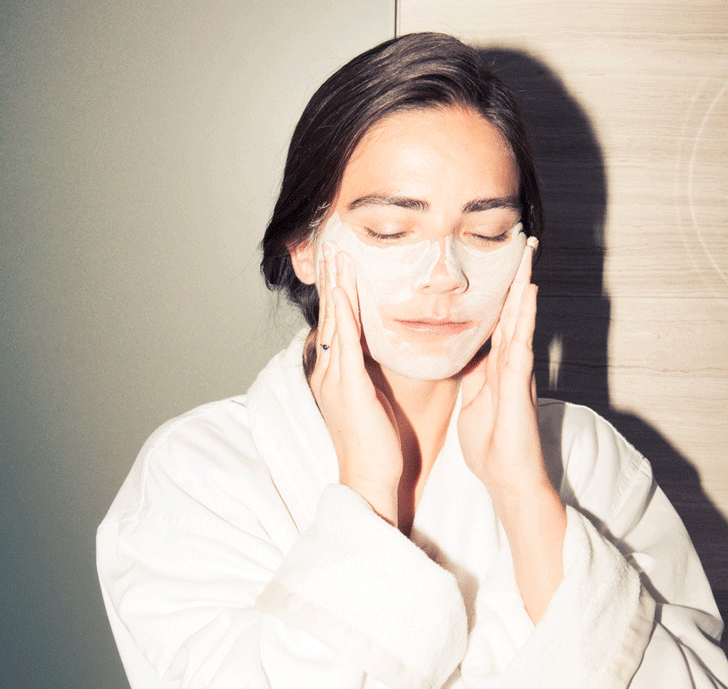 — 2 —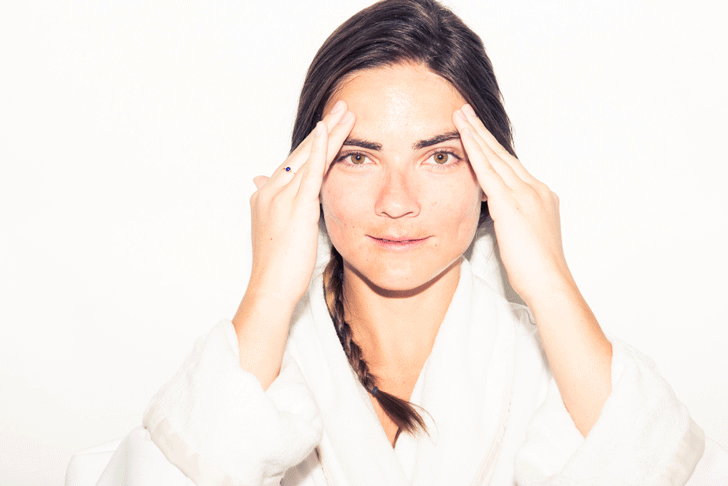 — 3 —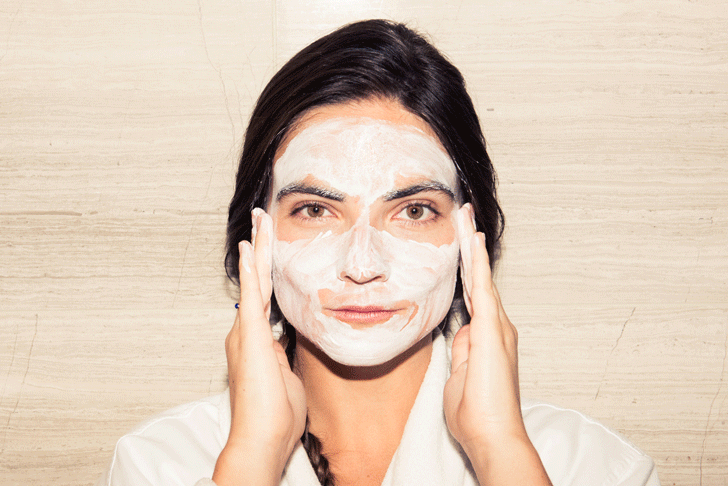 "it's the kind of beauty product that leaves you thinking, 'Why didn't I think of this?'"
The individual pods for each use are equally genius—it ensures that you use exactly the right amount of product. First up: the almond scrub, which, predictably smells amazing, and is the rough kind of exfoliator that feels like it's actually doing something. My skin already feels significantly softer after I wash the scrub off using a sponge that comes with the kit (I would honestly buy the Power Peel again just for this sponge—it's amazing), but it's on with the lemon strip flash peel, a clear gel that begins tingling as soon as it goes on. I leave it on for two minutes by itself before layering on the chamomile mask, which it thick and creamy and calms the sting of the lemon to a manageable tingle. After 15 minutes I rinse it all off—again, with my new favorite sponge.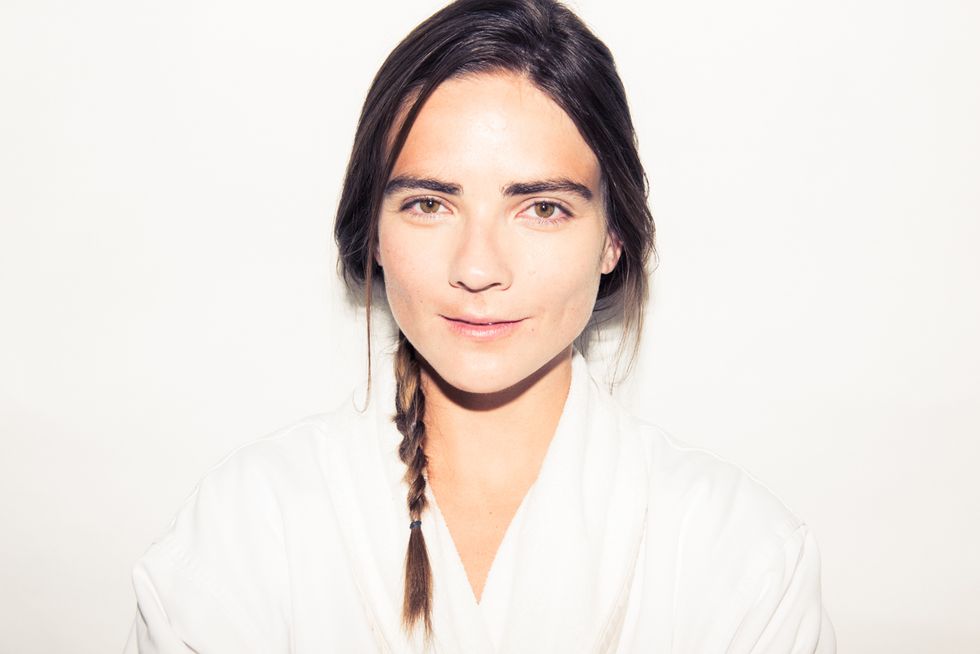 Immediately following the treatment, my skin is admittedly a little red and blotchy, but I apply moisturizer and trust in the fact that it's baby soft for like the first time ever. And half an hour later, when I check in again, it's still absurdly smooth, the redness is all gone, and, yes, it might even be back to vacation levels of glowiness. Vacation and microdermabrasion in a box? I'll take it."
OLE HENRIKSEN'S POWER PEEL
replaces
Chemical Peels & Microdermabrasion
— COST —
$50 vs. $200+
— 97% —
Said product revealed younger-looking skin
— 97% —
Said skin felt smoother and skin texture was improved after use
— 93% —
Said product brightened and evened skintone
— 92% —
Saw an improvement in overall skin radiance
— 89% —
Said the product reduced the appearance of fine lines and wrinkles