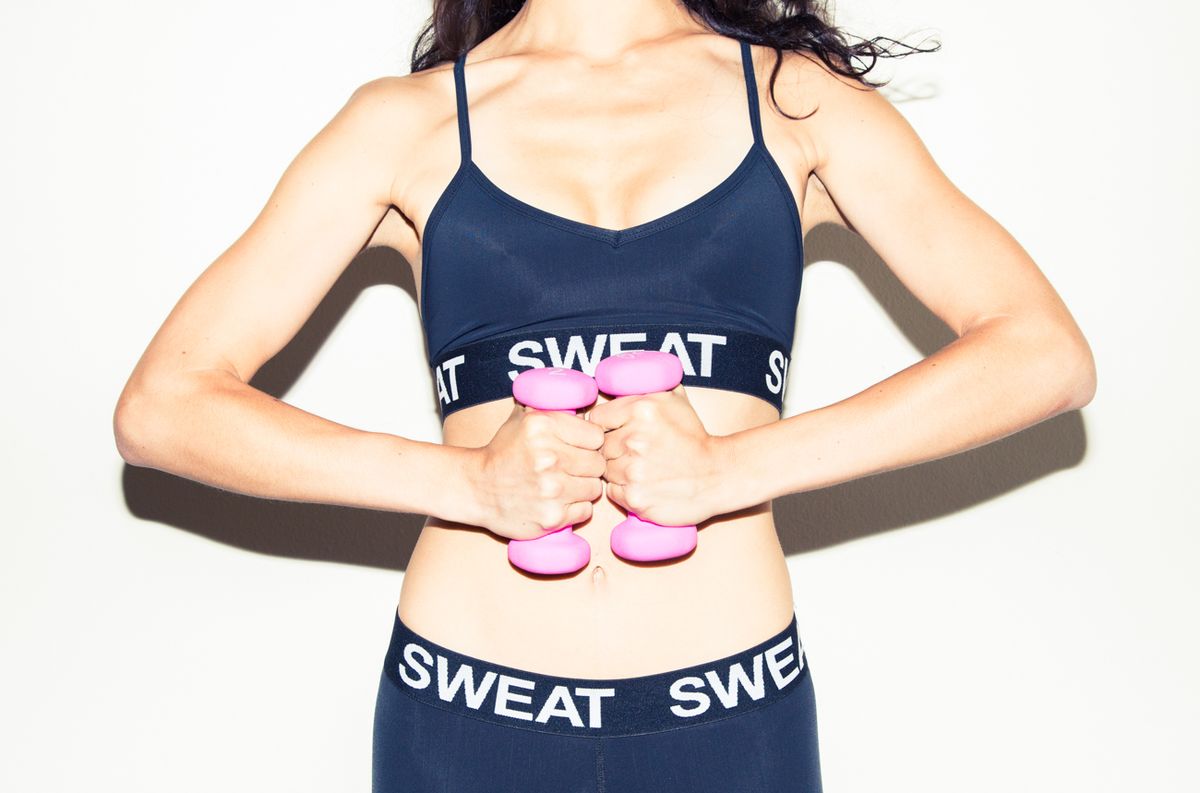 Fashion
Let's just say, we all need that extra motivation.
Renée Rodenkirchen
---
1. Live The Process + Moon Juice Sports Bra: Lets get this straight: I'm still team plain ol' leggings and oversized tee. But this print is just too good to resist, right?
2. 'Halftime' by Nas: Sports! Kind of.
3. Nike 'Juvenate' sneakers: So fresh, so clean.
4. Walker Pedometer App: Guess how many steps you get in in an average day when you have a desk job? Guys, if 10,000 is the daily goal, the reality is frankly downright frightening. Plus, having an especially accurate pedometer built into my phone, which obviously comes with me everywhere, is about a thousand times more convenient than a dorky (IMO) FitBit.
5. Aesop Resurrection Rinse-Free Hand Wash: Newsflash: gyms are fucking FILTHY. As an anthropological site, turns out that the gym is especially revealing in that it makes it apparent that as a society, we're a pretty disgusting bunch of inconsiderate assholes. This is the chicest possible solution to on-the-go sanitation, right down to the name ("Rinse-Free Hand Wash" over the pedestrian—JK!—'hand sanitizer').