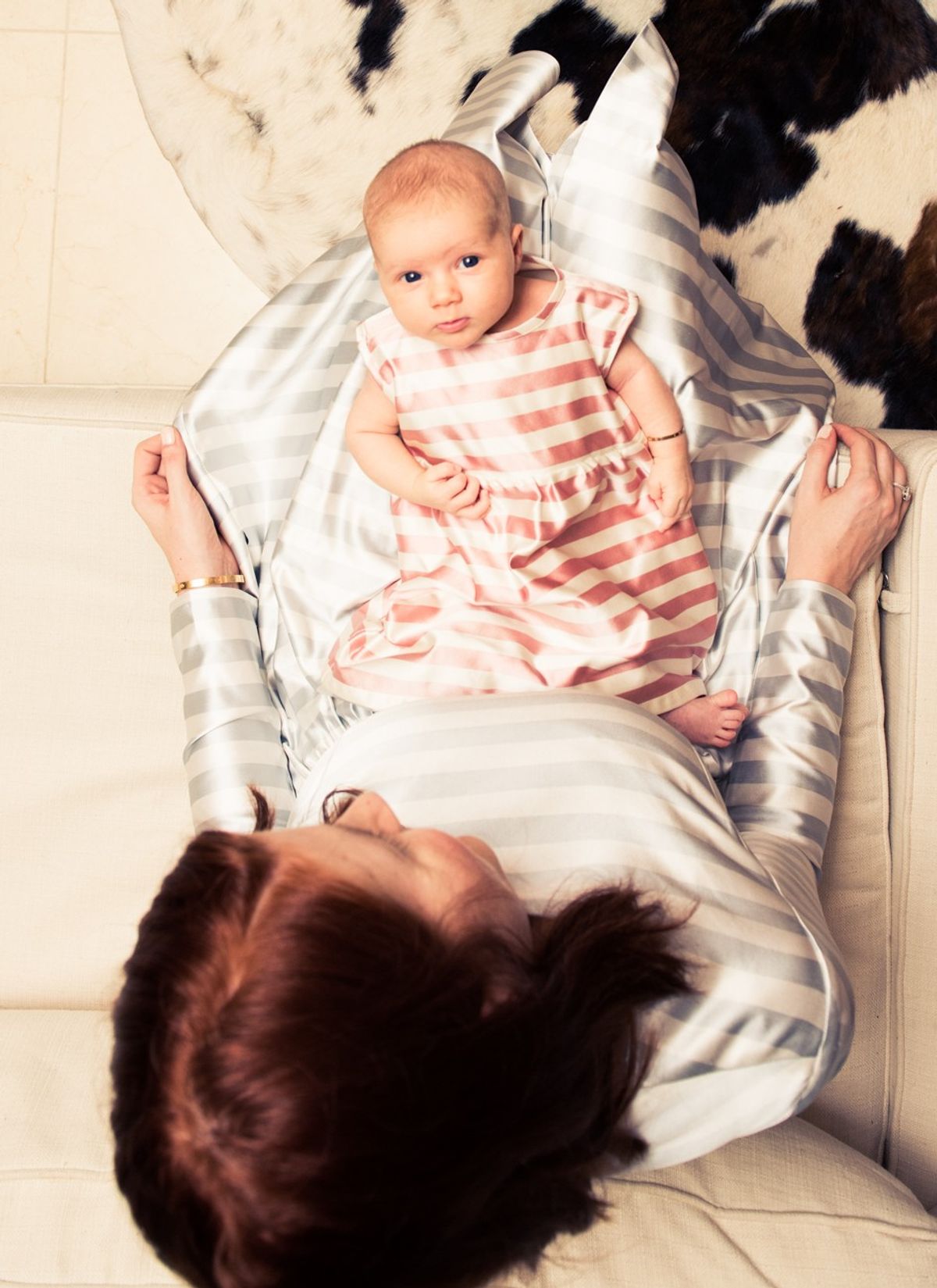 Closet
Daughter of Amber Venz Box and Baxter Box; Extremely Stylish Infant. Dallas
We pride ourselves on staying relatively up to date with the digital lives of some of our BFFs (best fashion friends)—by stalking them regularly on Instagram, Snapchat, etc., etc. But it's when those major milestones are announced via perfectly posted pictures accompanied with strategized and/or ironic hashtags that our feed check-ins become a daily habit. Like when, back in the spring,
Amber Venz Box
and her husband Baxter, the founders of
rewardStyle
and
LIKEtoKNOW.it
, announced via her impeccably curated
blog
and
Instagram feed
that they were expecting a baby girl. Cue Insta-stalking overdrive, where we caught up with Venz Box's globetrotting, very well-dressed baby bump, as she picked up adorable custom Nikes and mommy-and-me matching Stan Smiths. And when Birdie (could a more perfect, Southern belle name exist?!) was finally born just nine weeks ago, we booked our ticket to DFW to congratulate the happy family and snap some pics (obviously). True to form, we found the Venz Box and her newest entourage member calm, cool and very chic and ensconced in a nursery that puts our adult bedrooms to shame: featuring a miniature teepee, lambskin rugs and
Hermès
blankets. Also, it's all-white-everything, which essentially means an infant is officially more responsible and tidy than we are in our late twenties. And, as we kind of expected for the offspring of a perpetually
Preen
and
Ellery
-clad mother, Birdie Box already, at the ripe age of six weeks, had a wardrobe to be reckoned with: from classic
Uggs
to
Ralph Lauren
onesies and some very Texan red leather cowboy boots. Unquestionably, though, the most adorable moment—one that warmed the hearts of even the most cute-averse among us—came when mother and daughter donned matching Katie Ermilio dresses for an aw-inducing family photo. Imagine: here's one girl who's going to grow up literally never knowing the existential crisis that is having nothing to wear.