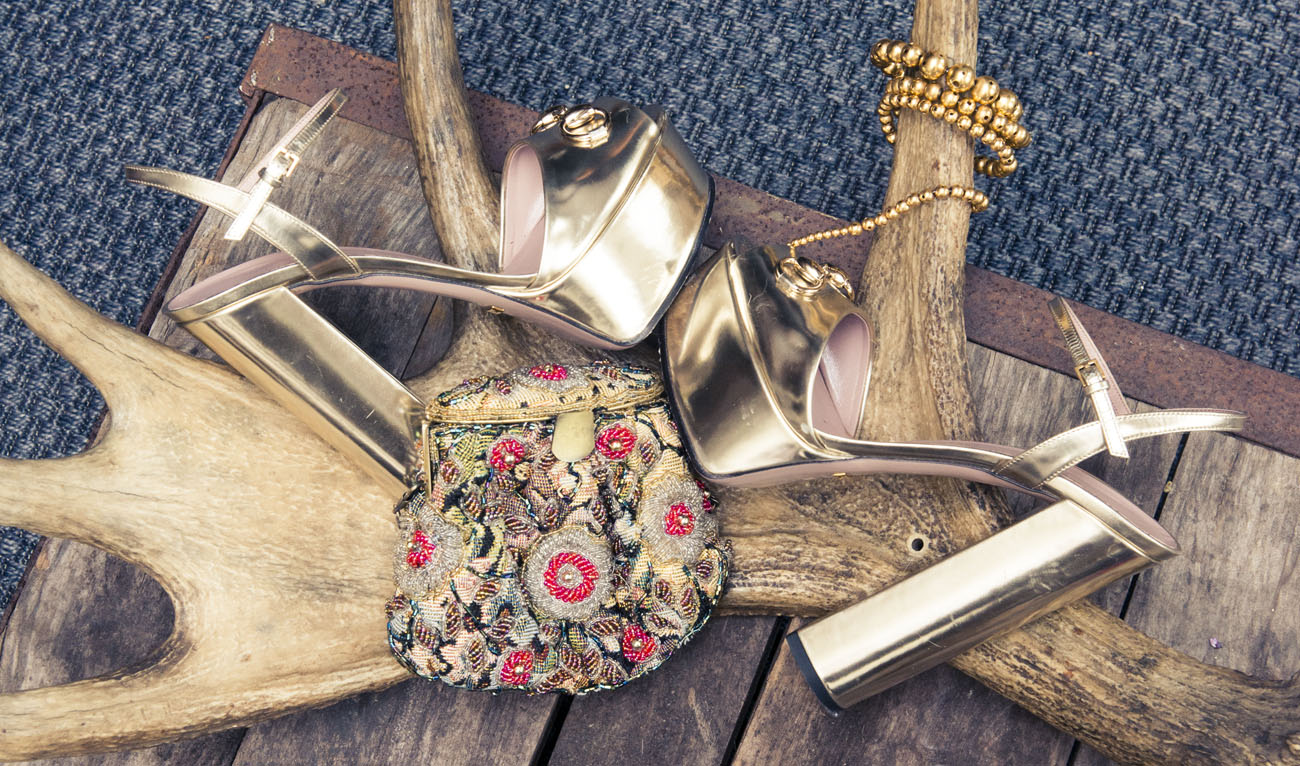 What You Should Actually Wear on New Year's Eve
For those who prefer a sequin-free NYE.
Is it just us, or do high-pressure party nights like New Year's Eve tend to bring out the worst in our wardrobes? It's like we forget everything we've learned about our personal preferences in favor of donning something that looks like a costume piece from So You Think You Can Dance. Yes, it's the last day of the year. But does that mean we need sparkle like Robert Pattinson in the sunshine to celebrate?
 
Our NYE dilemmas have come full circle from our middle-school days—from not being able to stay up 'til midnight, to lack of midnight kisses, to midnight kisses from strangers, to not staying up until midnight again—but the one that always lingers, no matter our plans or relationship status, is what questionable sparkly thing wear.
Taken? Chances are your boyfriend/girlfriend/cat won't be as drawn to their new patch of glitter-herpes as it was to their jacket arm. Single? There is literally nothing sexy or elusive* about leaving a breadcrumb trail of sequins behind you wherever you go ("It looks like she's headed to…Carl's Jr.!!").
 
But not this year. No, this year, we're counting down to 2016 in crêpe de chine, crushed velvet and cerulean furs—with a few strategically appointed metallics for good measure. We're only human.
 
*Not that you ever have to be sexy OR elusive. It's just easier to do so in a silk jumpsuit than it is in a bronze bandage dress that threatens to cause you to pull a Britney every time you get out of an Uber.  
Keep things festive without falling into the glitter-flecked trappings of the crappy New Year's Eves of yore with a softer approach to party-dressing—think printed velvet jumpsuits, oversized furs and a pale pink velour cami. (Also known as, the closest thing to a Juicy Couture tracksuit you could ever get away with in public.) 
We've Got NYE Problems But a Clutch Ain't One 
Out with the old, and in with the marble-print minaudière. Skip the sequined bag—it looks like you're holding a fish—in favor of a different kind of statement-maker: a granite-look Balenciaga, sticker-covered Anya Hindmarch or a Micro-Monster baguette (gluten-free, of course).
Set on going the metallic route? There's a way to do shimmer that isn't cliché, like a few crystalline closures on a Marni mini, or a golden pleated midi skirt you could actually wear again without looking like you're about to pop a confetti gun.
We've waxed aesthetic on our love of winter florals (Harry Styles' majestic suit being no exception), and the best time to break them out is when no one else is. Keep it classy in a Temperley embroidered kimono, or channel your inner Netflix and chill in a pajama-inspired Valentino blouse covered in pink blooms and birds.
You Snooze You Lose Your Choos
When you inevitably take off your Stella McCartney flatforms to do your impeccable Drake-in-a-box dance, you'll want to know exactly which are yours amid the piles of golden heels. This cheeky peace-sign pair or these deliciously '90s Gucci mules trump a Cinderella situation any day.