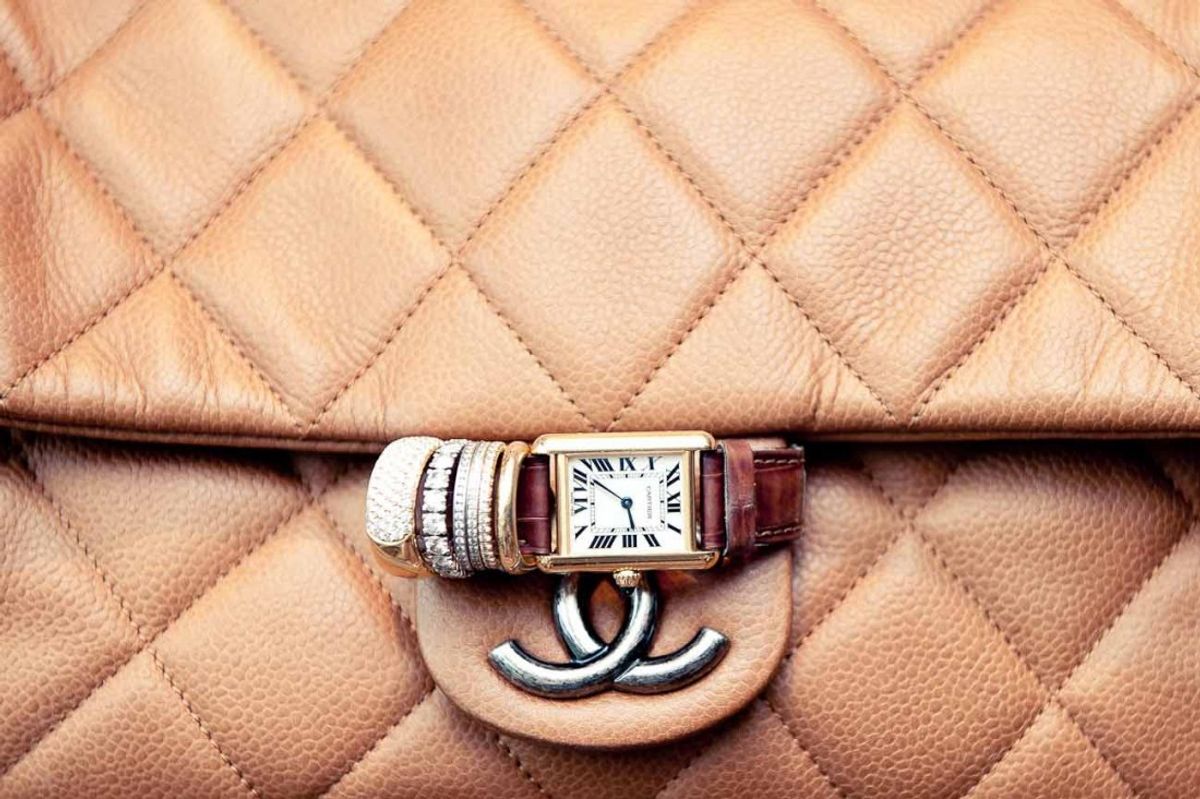 Fashion
Santa, can you hear us?
It's the most wonderful time of the year: the one where we finally can wrap up talking about the holidays ad nauseum. JK! It goes without saying that we've been very, very good this year (Ugh. Why does everything with Santa-related sound, well, dirty—and Tinder in Brooklyn approved—once you hit a certain age?) and we frankly deserve nothing but gifts that reflect that. Here's hoping we can Secret some of these very, very extravagant things (what, expecting a Repossi diamond ring for north of ~$26K isn't realistic?) into being in our lives and under our trees this year.
---
Meagan Wilson
Senior Editor & Social Media Manager
In case my birthday wishlist wasn't bratty enough, here's what I'm crossing fingers will somehow, miraculously appear under my parent's Christmas tree. If I visualize it under there, it'll totally come to being, right? Right. These Isabel Marant python boots that are the perfect ratio of Parisian to cowgirl, and so, a must in my book. This Delfina ring is the perfect upgrade to my OG, pink, glittery eye ring—and for a cool $2K and change! Who could say no? Finally, I've been sniffing and spritzing Byredo's Mojave Ghost whenever it appears in my line of sight while shopping, and I'm on my last few drops of Le Labo's Bergamote 22. Coincidence? Nope.
Emily Ramshaw
Senior Editor
Getting a sweater as a gift is a Christmas classic. Plus, it's pretty much all I wear all winter, so why not take another? I'm especially into this cropped Tibi one—perfect for the millionth pair of vintage Levi's I bought myself (I can treat myself around the holidays, too—don't judge). This Frame suede trench is pretty much my dream coat; and since it's about the least practical thing ever, I could never legitimize buying it for myself. But someone else is more than welcome... As for the big ticket item, I've recently become kind of obsessed with bracelet watches. And then I met someone with a very good sartorial track record who told me she wore her Bulgari bracelet watch everyday. And believe me, it looked chic AF. So, pretty, pretty please Santa!
I know, this Acne shearling is at the top of everyone's Christmas/Hanukah/birthday/anniversary list. But I want it so bad. Like you know that shopping "trick" where you're supposed to leave an item and see if you're still thinking about it in a week, then that's how you know you really want it? Yeah—I've been thinking about the coat for, like, the past four years. Someone please buy it for me? I'll love you 4 ever*
SO much consumerism, so little time. The holidays seem an appropriate occasion for Baby's First Miu Miu right? It's supposed to be the time for giving back, surrounding ourselves with loved ones and being grateful while also going broke and suffering from tons of post drinking anxiety. But receiving one Miu Miu is way better than multiple infinity scarves and socks from Gap right?
We initially thought of this story as a baller gift guide. So naturally, I had to pick the pipe dream* $26,000 pavé diamond Repossi. I know, for a fact I'll never own this ring, but I'm still going to keep the Net-A-Porter tab open to stare at occasionally.
*Ditto on the other two picks listed above.