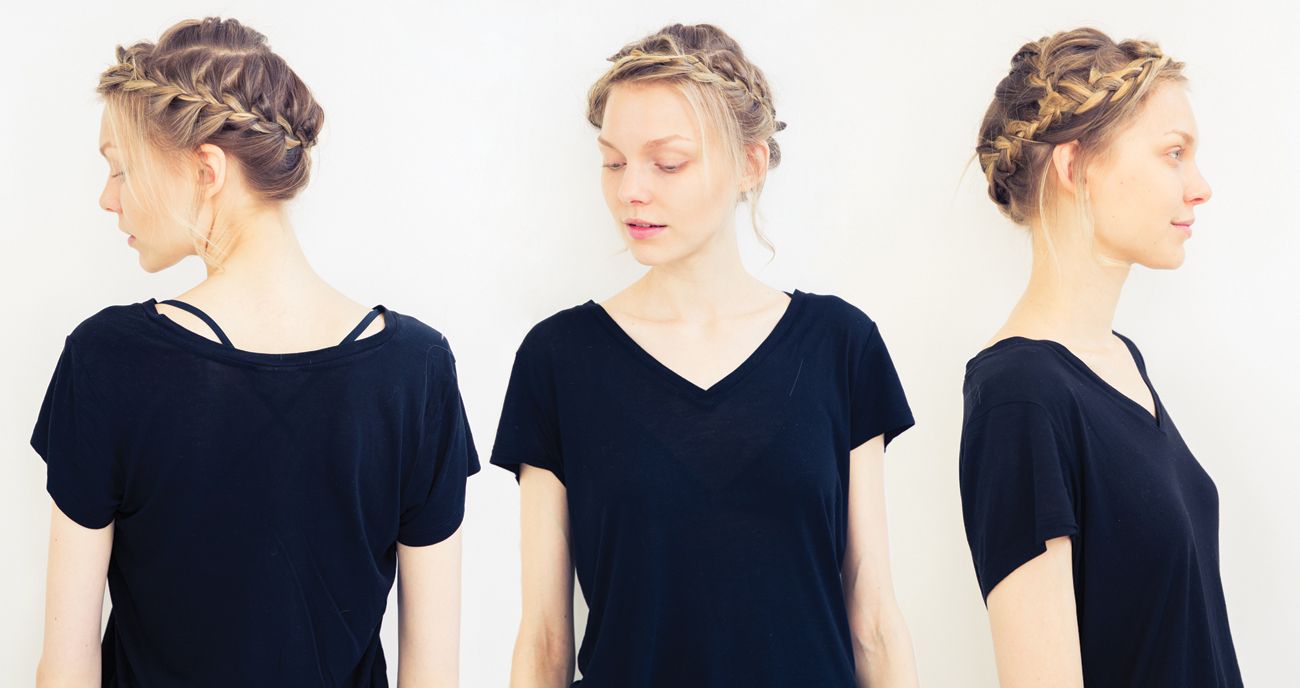 Hair
...you can wear it the morning after, too.
Renée Rodenkirchen
Ever dream of something to do with your hair that effectively hides roots and grease while looking pretty, romantic and never letting anyone on to the fact that you slept a grand total of three hours last night? Same. Which is why, when we stopped by the braid bar at John Barrett Bond Street for a little tutorial, courtesy of stylist Andria Tobey, with model Maja Brodin of Society Management, we were so excited to try out this sleep-in-it-and-it-still-looks-perfect braid crown situation for ourselves. Here's what we learned—and before you ask, the results of your handiwork really can last 72 hours. "The messier the braid, the better it looks!". 
---
— The Products —
Shu Uemura Texture Wave
Shu Uemura Touch of Gloss
Shu Uemura Sheer Lacquer
Curling Iron
Hair Elastic
Bobby Pins
Comb or Brush
1. Start this look by taking a curling iron and curling large sections in different directions.
2. Spray Shu Uemura's Texture Wave throughout each section to thicken and add some texture to the hair.
3. To start the braid, add about a pea-sized amount of touch of gloss all over the hair.
4. Section out a circular section of hair in the crown.
5. Take three subsections of hair from the circular section, and begin a French braid by weaving the two outside sections and adding hair to the outside sections as you go.
6. Then, continue the French braid by directing it upward and following the hairline until the end of your braid reaches where you started.