Video
Athena Calderone on her *special* holiday tradition. In collaboration with Jo Malone London.
Let's be serious for a second: how terrible is that feeling when you can't, for the life of you, figure out what to give that very special person in your life? Because if you share a bed, have picked a stray sock (or five) off the floor, make meals together, drink too much together, watch the same bad movies together, or Netflix and chill nightly (or all of the above—yes, in case you were wondering, the mystery is entirely gone), you should probably know what exactly to wrap up and put under the tree, right? Wrong. At least in our case, it's near impossible. Perhaps because you know so much about this person—or at the very least, their taste in Netflix original content—and you think, what else could this person possibly need, but me? And then it goes down this entirely other path (i.e., what would we give ourselves)…
---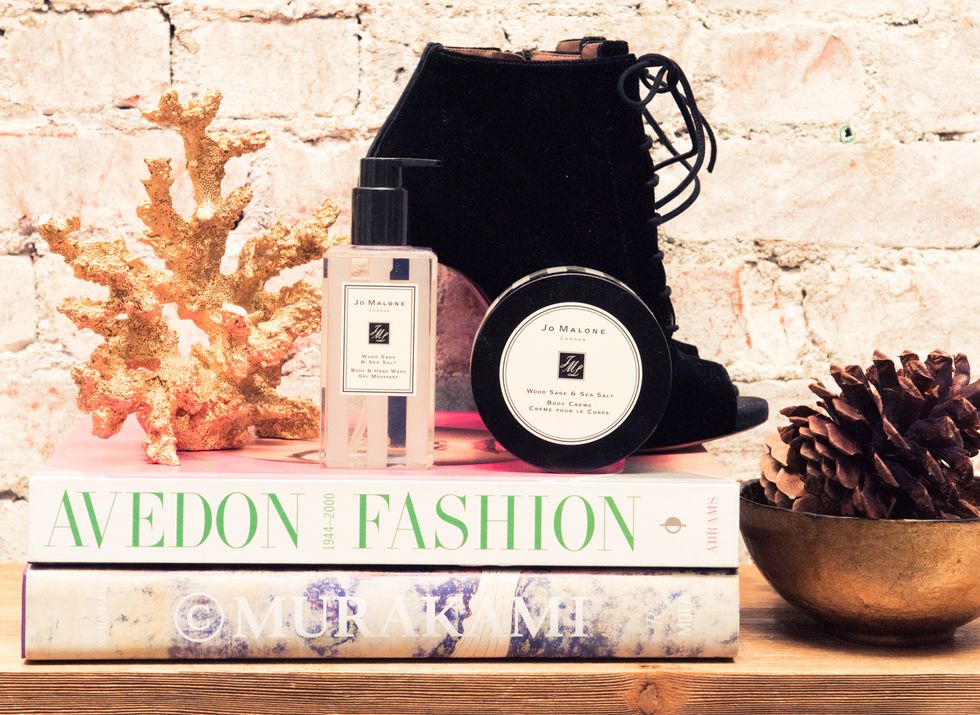 Athena Calderone, founder of the made-for-Pinterest-boards-everywhere site EyeSwoon, and literal domestic goddess (you should hear this woman's tips for guest bathrooms) can relate. But, with the help of some Jo Malone London lusciousness, she's formulated a way to give her husband, DJ and producer Victor Calderone, something that she wants and he'll appreciate. Because if the gift means something to both of you, that's kind of a win, no? Just watch.