Horoscopes
Astrology Gift Giving: Capricorn
December. 22-January 19
Illustration
Meghann Stephenson
---
Saturn teaches Capricorn to be ambitious, practical, wise, earthy and ethical. In fact, a Capricorn will to do whatever it takes to get to the top. Of all the signs, Capricorn is said to produce the most leaders. Admittedly, this sign can be a bit of a workaholic, but the Goat relishes their job so dearly, he or she has convinced everyone that their work is truly their play.

Capricorn's vigorous self-discipline is legendary and the secret to this sign's success. Like the mountain goat that symbolizes this sign, your beloved will often prefer to take the harder, more arduous route to the top because of distrust in using shortcuts. Indeed, thorough is your sweetheart's middle name. However, they are not grim Scrooges. Capricorn is best known for having a fantastic sense of humor. Most of our best comics are born under this zodiac sign.

In love, Capricorn can be choosy but once coupled up he or she can be remarkably giving and become a bedrock of fidelity.

Family and tradition are important to this sign, and a Capricorn will always make time to attend family occasions and their children's recitals and even (if invited) their mate's client dinners.

Although the female Capricorn has an icy cool goddess exterior she can be amazingly passionate, earthy and erotic in the bedroom. The same can be said of the male Capricorn. In fact, in astrology, it's said that signs symbolized by animals with horns (like Capricorn) are generally highly erotic!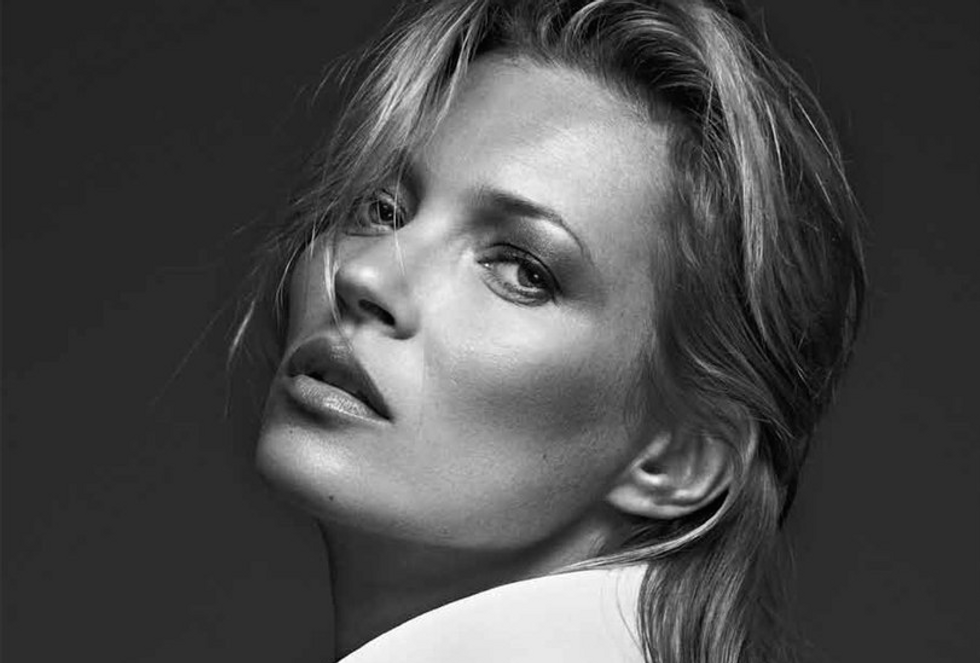 Star Sign:
KATE MOSS
Jan. 16th
Buy her Hollywood-type silk pajamas in pale beige, edged in lace. Alternatively, find a cashmere bathrobe in the same champagne color to keep her toasty warm on wintry days.

She adores classic things, so buy her anything by Ralph Lauren—a cashmere crew neck sweater, a puffy warm parka, or elegant pair of trousers—will keep her looking chic. Since this sign rules things of value from the past, surprise her with estate jewelry you purchased at auction or a pair of your Grandmother's diamond earrings. Or get her an antique cameo at a flea market and put it on a narrow black velvet ribbon.

She loves most antiques, so you might choose a beautiful old quilt for her bedroom along with some antique cotton lace pillows, or Oriental bowl for her mantle. Replicas are fine if well done, perhaps found at the Metropolitan Museum Shop.

If you want to get her a new jewel, buy her birth gem, a deep red stone; the garnet. Lighter in color than the ruby but no less brilliant, the garnet got its name from the mysterious and symbol-laden pomegranate fruit because it is reminiscent of the fruit's juicy seeds. In Hinduism and Buddhism, this stone is said to enlighten the soul and bring wisdom. Other writings from other cultures suggest the garnet will help one remember one's dreams and bring flashes of insight.
Capricorn love things monogrammed, so have her initials put on a set of thick, cream or peach colored terry towels for her bath. Or have her initials put on a scarf.

The Capricorn woman is career-minded too, so buy her a fine attaché case and a padded sleeve to protect her MacBook Air or iPad when she slips either device inside.

For fragrance, she prefers old classic scents from France—the ones with real oils, not synthetic ones.

She likes the idea of joining a club. Assuming she qualifies for entry, get her a membership in Soho House or other prestigious social or professional club in your city.

Bring her two (or more) fine crystal champagne glasses, and include a fabulous chilled bottle of Veuve Clicquot. Choose a collection of dark Swiss chocolate truffles by Teuscher's of Switzerland and bring those too.

She loves to be fashionable. Get her ruby velvet pumps by Christian Louboutin or find a close substitute. Choose a cashmere hat with mink pom-pom, matching scarf and gloves in a pretty color. Treat her to a new pair of glasses, possibly by Warby Parker. You can look at the selection at the company website and try six pair on at home. Send back the pair you do want with your doctor's prescription in the marked box, along with the ones you don't want. Choose Leopard print velvet slippers from Dolce & Gabbana or a pretty black lace cocktail dress by the same designer.
Finally, if you send her flowers, know that she adores neutrals. Make it a huge bouquet of white roses or mix other white flowers in for texture, such as white lilies or freesia.
Star Sign:
LEBRON JAMES
Dec. 30th
This sign is status conscious, so choose a good retailer to buy his gifts and make sure to choose classic rather than trendy items. Your Capricorn man would like a white silk scarf to wear with his tuxedo, a cashmere sweater, a pair of brown leather driving gloves. Consider getting him a sturdy, comfortable hiking boots (Capricorn rules mountains and earth, so chances are he'd enjoy hiking.) The Capricorn man has elegant taste. Find a pair of cufflinks that make a quiet statement in 14K gold. If you are feeling very generous, shop together for a new Burberry trench coat, or a handsome camel hair overcoat.

A chess set with stone pieces would be a wonderful, generous gesture and become a family treasure for years to come.
He has a great sense of humor—choose a book of jokes by one of his favorite comedians or take him to a night on the town, including an evening of comedy club.
At work, he needs a beautiful clock for his desk or one for his desk in his study from Tiffany's.

Capricorns like to combine style with function. If he drives a great deal, get him a sheepskin car seat cover to keep him warm and comfortable while driving in the winter. Buy him a sack of gold Kuggerand coins or an antique ring. In fact, if you were giving a holiday gift to a Capricorn son or daughter, give a financial gift, such as a gift of stock, Treasury bonds or cash. Capricorn rules all sorts of important financial endeavors.

Most Capricorn men are history buffs. Get him a year's membership to a museum of history. He will particularly enjoy the dinosaur exhibit.