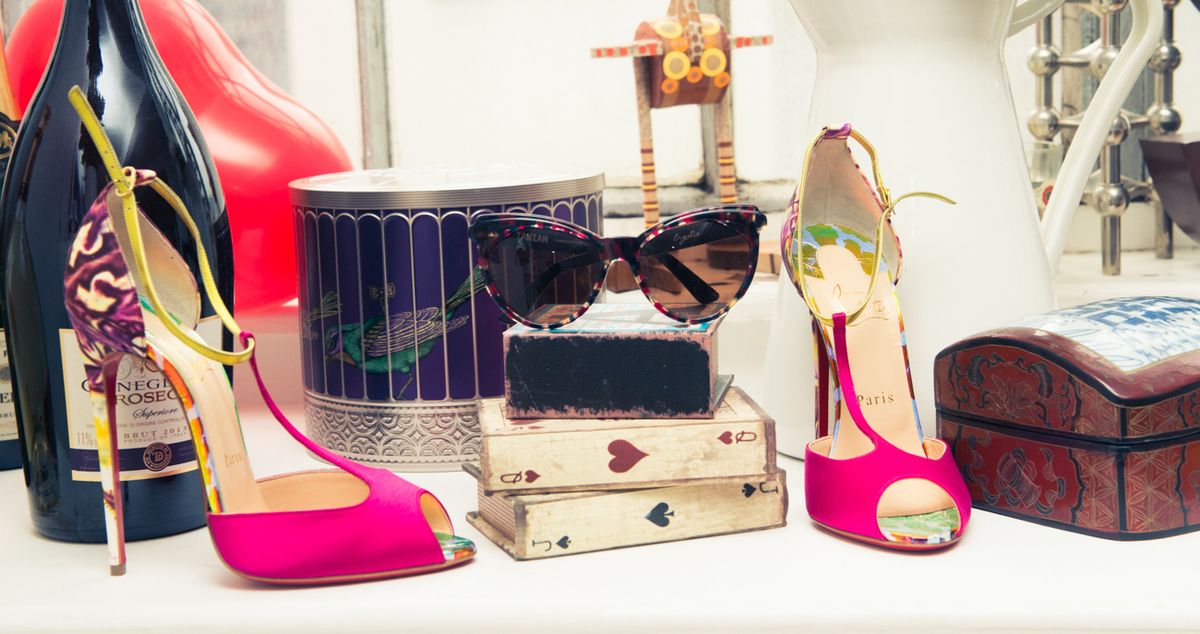 Fashion
Party in the city where the heat is on. All night long 'til the break of dawn. (Sorry, couldn't help it.)
Sure, Basel is about the art. But is it really still about the art? Isn't it kind of a meet-up between fashion weeks for those of us in withdrawal from liquor company-sponsored parties and Rihanna cameos? It's an extra expensive opportunity to blow off some steam before we're sequestered with our families for the following few weeks. It's also sunny and warm and therefore a chance to actually wear the resort collections that are prematurely in stores. So we took this week to option off what we'd wear if we were heading to the convention hall, or, more realistically, out to a cocktail party after spending the day at the beach.
---
In my opinion, Miami's Art Basel is attractive to most of us for two reasons. The first being the most obvious: that it's the premiere art fair in the Americas (we are no Europe, so we have to appreciate what we have). And the second (maybe even more obvious) being that it just happens to take place in December in Miami effing Florida. Also known as a preferred destination for North-Easterners in the winter months. I mean, it's guaranteed to be warm, sunny and filled with tons of cocktail parties for taking in world-renowned art. A perfect balance if you ask me. Cue cotton: a VB top that's decidedly covered up for Miami beach territory but perfectly appropriate for chilly galleries. And bare legs anchored by Aquazurra's aptly titled "Wild Thing" sandals in the brightest of pink hues. And multiple Pomellato rings in white topaz—stacked so high on the knuckle they morph into one large cocktail ring.
Meagan Wilson
Senior Editor & Social Media Manager
This week's picks are pretty straightforward with the hypothetically warm weather of Miami in mind: metallic bubblegum pink Gucci mules fit for a gallerist, a Stella McCartney mini in the same silhouette and a denim situation that everyone exhausted this summer but that I'm still into, and the J.W. Anderson earrings that are basically holiday ornaments for your clavicle.
You know what I love about this week's Editors' Picks? I get to stop with the humdrum of black and beige turtlenecks that consistently seem to have been making their way onto my shopping list over the past few weeks (er, months?). I have to admit, Art Basel's unspoken no all-black-everything dress code is a welcome reprieve right about now (can you sense my desperation for warm weather yet?) In my mind, this powder blue jumpsuit is everything, especially when worn with painted leather sandals (because they are so damn perfect for the occasion) and extreme cat eyes by Tom Ford. 
Emily Ramshaw
Senior Editor
My winter uniform is well established and looks a lot like a black turtleneck—close to daily. It works, but it gets a little bland after some time. So as much as I'm craving the Miami sun, I'm also very much in need of a color injection—as much and myriad as possible. Hence the marigold Marni skirt; the fringed Saint Laurent bag; and the chunky Giamba platforms—the sartorial version of the Skittle rainbow.