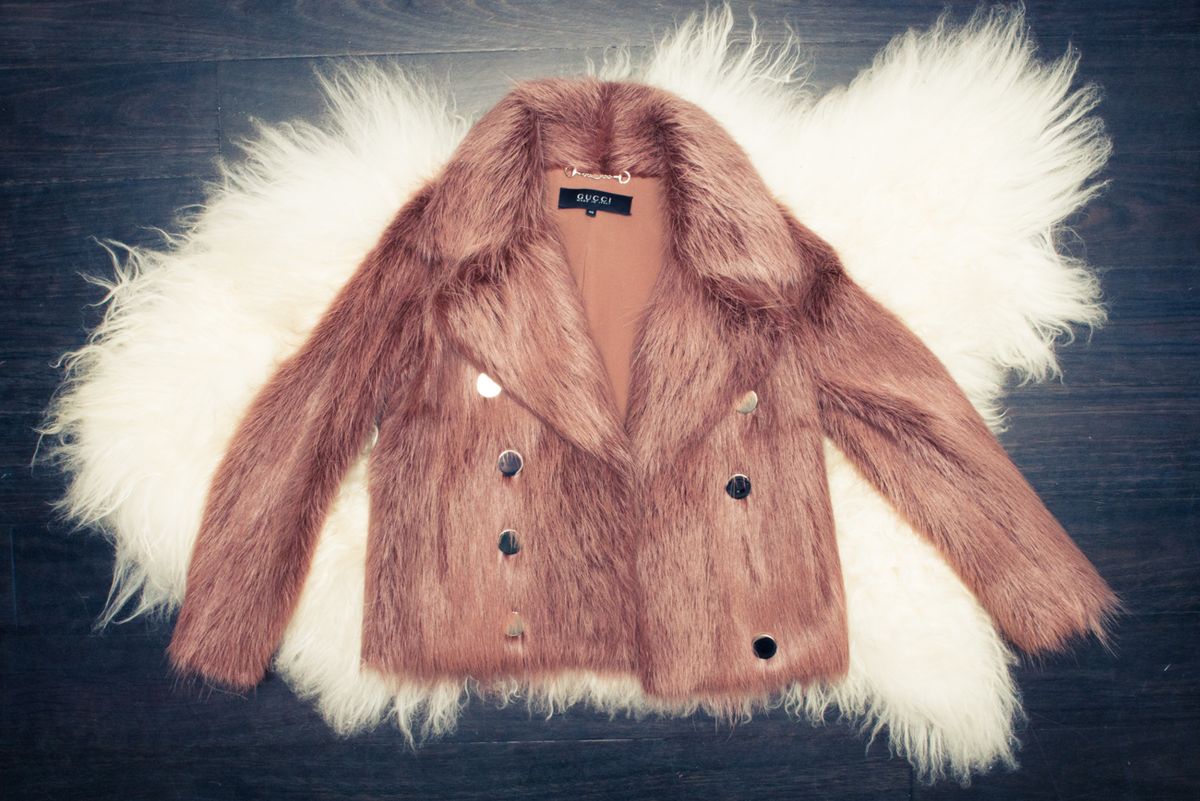 Fashion
Coats! Boots! Scarves!
In the name of Kondo-ing (yeah, we're still not over it) our apartments this past weekend, we threw all our winter wear in a massive pile and after that whole toss, donate, keep thing, realized that our collection was in dire need of a serious upgrade. Because while we may have piles of new turtlenecks and denim for days, we haven't really updated our outerwear situation in some time. Which is completely necessary considering they kind of serve as the face of our outfits for the next four (plus) months. And the whole Monday-Friday grind could certainly be upped by a slew of fun outwear and accessories to choose from. Like, say a fuzzy fur coat, bubblegum pink scarf and suede chunky-heeled boots. We'd seriously recommend trying it, just think how happy you'll still be come February.
---
Meagan Wilson
Senior Editor & Social Media Manager
I wore a sky blue Jacquemus coat all of last winter, and have my eye on this one for this year: it's oversized but still tailored and restrained enough to get away with wearing crazier shit on top, like this massive Charlotte Simone bubblegum pink scarf, without being too boring. Pair the whole thing with these Bambi-print Laurence Dacade boots and I'm pretty sure you have a foolproof recipe for keeping winter blues at bay.
Emily Ramshaw
Senior Editor
I could fill my closet with only winter coats and be totally satisfied with the state of my wardrobe. But I swear if I had this Acne one, I would be satisfied. And I've been wearing a fur pom-pom hat since forever, but now that they're trending, I guess I should diversify and get one with some blue in it. The dove-gray Isabel Marant boots? They might not hold up in the snow, but as far as I'm concerned, they're perfect.
My editor's pick this week go a little something like this: an army green rabbit fur lined parka that I'll have to take out a second mortgage to afford, merlot-colored Laurence Dacade chunky boots that will practically go with everything I already own (so it's totally worth every $) and a Rag & Bone hat that will save me come all those windy fall days.
Alicia Cesaro
Editorial Assistant
The only positive aspect of winter for me is getting to wrap up in blanket coats, massive scarves and oversized turtlenecks. Because as much I detest the colder temps—I'm counting down until it's acceptable to retire to Florida—knowing that there's coats like this Giambattista Valli out there make me almost (key word) want to change my mind. Everything about it is beautiful—it's vintage-y but then a bit modern (thanks to bare camel sleeves). I also have a feeling that Isabel Marant's embroidered suede boots will cure a teensy bit of my seasonal affective disorder (true life). How could you not smile a bit when you look down at these and not some basic black leather? I also need some colorful sunglasses to shield teary eyes—not from crying, but simply because when it's cold and windy my eyes get all weirdly sensitive and tear up. Which definitely wouldn't happen in Florida, amiright?