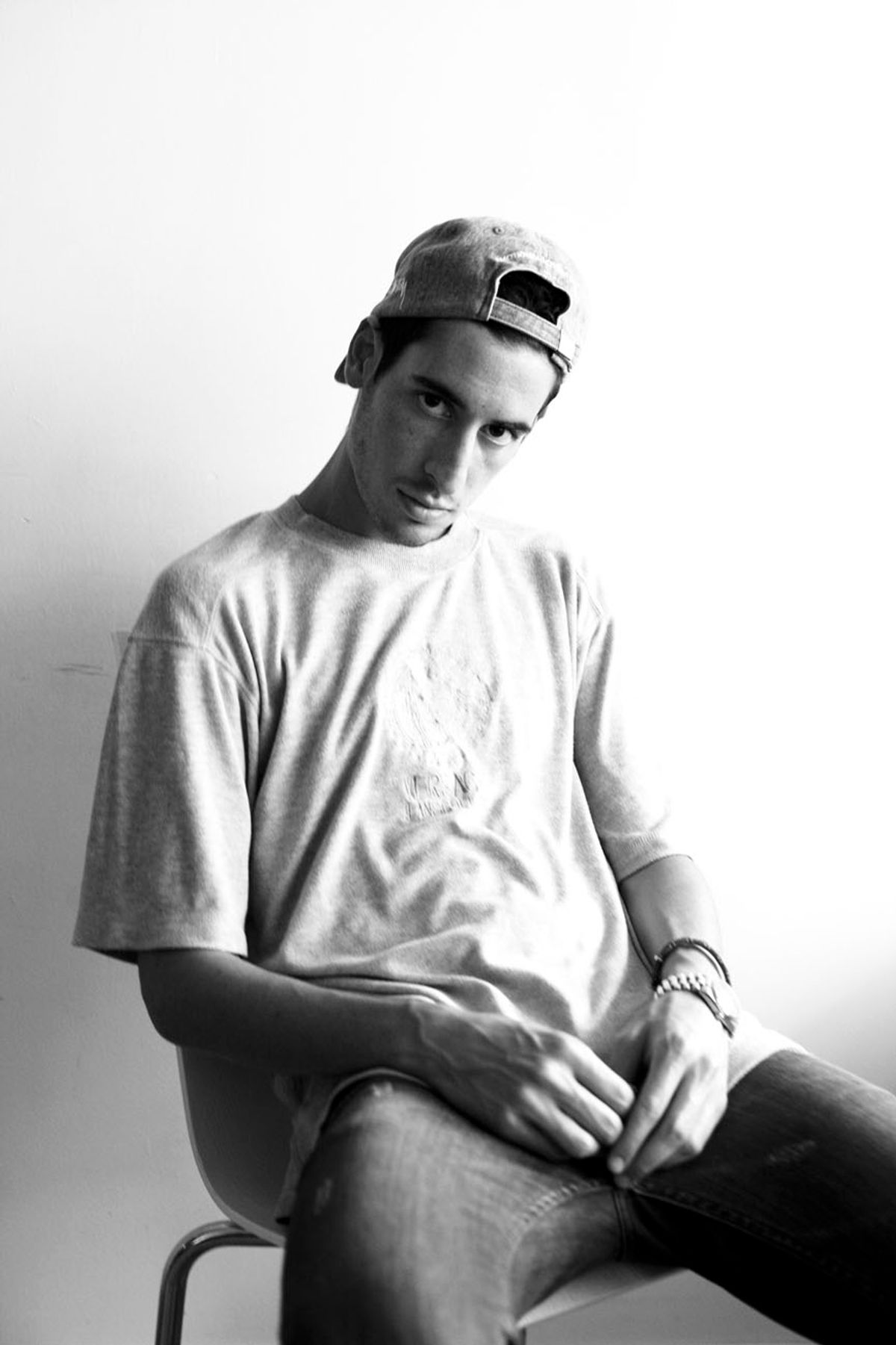 Closet
Founder, Fuck Jerry. New York.
Back when everyone in our office started throwing around potential subject ideas for our first ever dedicated Social Media week, we formed a pretty unanimous OG-filled list. Like you know,
Baddie Winkle
,
The Fat Jewish
,
Girl With No Job
, etc, etc. And we were pretty determined to get them all—and then pretty stoked when it worked out (have you :eyes: their wardrobes? It's like Tumblr exploded). The final addition to the
#CoveteurSocialClub
Class of 2015 lineup? Fuck Jerry. Because, how could we not? Chances are that, when you inevitably scroll through your feed today, you'll tag your friends in a photo from
@fuckjerry
's account that—for lack of a better term—has you LOLing at your phone while your boss gives you the side eye. And chances are you'll see that meme about twenty eight more times as his 6.5 (as in, 6.5
million
) followers re-share it. Until the least plugged in person you know (there's always one, right?) texts it to you later. Because that, guys, is how the Internet works. But like most weird and wonderful online things, most of those 6.5 million don't know the IRL person behind the account. Which is what brings us here. Like, why Fuck Jerry? And, wait, is his name Jerry? The short answer: No, his name is Elliot Tebele. The long answer? Well, keep reading. See, we didn't know what we were getting into when we arrived at the West Village apartment of a guy we knew little about—save for the fact that he posts really funny shit online. So we were happily surprised to find ourselves back in usual Cov territory. Tebele's closet situation differs from the other subjects this week in a way we can definitely get behind. As in, he cops to having a thing for
Saint Laurent
and keeps
Dries
blazers among eBay-scoured jackets and Seinfield-inspired accessories. And then there are the classic leather jackets and
ksubi denim
with stacks on stacks of vintage tees (the NSYNC and Backstreet Boys ones made our middle school hearts skip a beat). And the suede
Common Projects
Chelsea boots alongside his hefty
Nike
collection—an ode to when he sold sneakers and cellphones on the side. After sorting through his wardrobe we naturally grilled him on the usj: day-to-day life, plans for the future... and then got the story of his better half—wife, Jessica Anteby (a.k.a @beigecardigan). Meaning, @fuckyjerry & @beigecardigan are married (!!). If that's not a love story for the Millennial generation, we don't know what is.