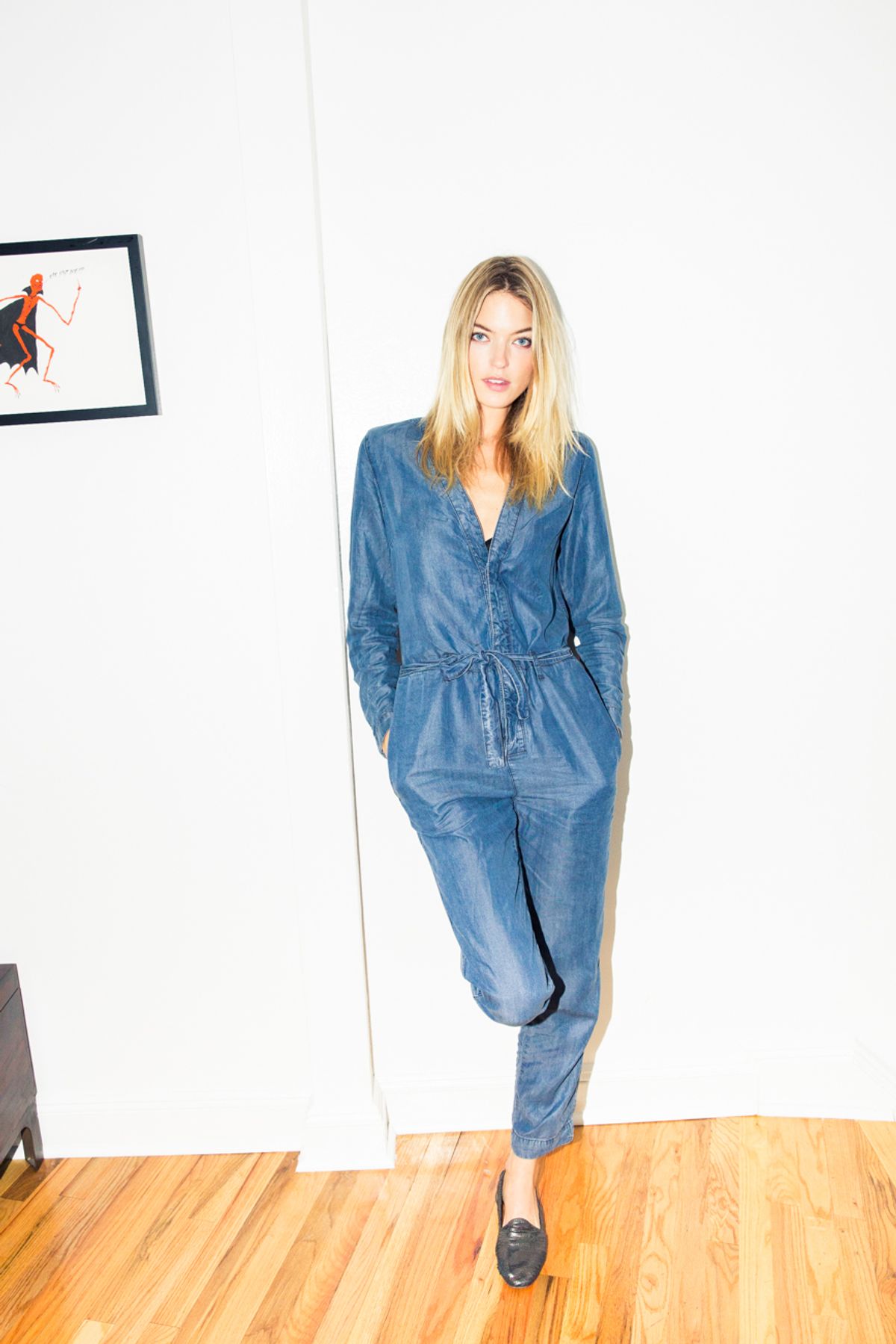 Closet
Model. New York
Renée Rodenkirchen
Emily Ramshaw
We (along with the rest of the industry) first noticed Martha Hunt when she essentially took over the runway in her first season (Spring 2013), walking for everyone from Rag & Bone and Oscar de la Renta to Prada and CHANEL. And then she became Miu Miu's eyewear girl (because those :eyes:) and she was solidly within the fashion fold. But then Instagram happened. And Hunt quickly racked up one million plus followers. And now, she's not just in the fashion fold, she's full-on Internet (not to mention IRL) famous. Before we even went knocking on Hunt's West Village door, we kind of got the whole fascination here (we mean, as we mentioned, we're kind of a charter member of her fan club). There's the fact that she's a newly minted Victoria's Secret Angel, for one thing, which pretty much has *massive social media presence* written into the contract requirements. And then there's her role as the face of Free People—a gig she's had going for six years and counting, and the reason we'll never throw out a catalogue. And then there's the fact that she's a member of the girl gang otherwise made up of Taylor Swift,
Karlie Kloss
, Lily Aldridge and
the Haim sisters
(among many others), who's collective pastime is apparently posting adorable Instagrams of each other cooking or working out (no sweat stains here) or playing in a pool or some other picturesque activity. We get it, guys, we get it: who doesn't want to scroll through a stream of a lingerie model doing fun things with her equally gorgeous girlfriends? But then we did actually land ourselves at Hunt's door (yes, we were pinching ourselves for this one) and wound up falling in love with the real thing (as in real woman), too. She is bubbly, smart, hoards
Altuzarra
suits alongside her
Free People
sundresses, and didn't say no to going for it on a velvet couch for our photographer. Plus, she takes a mean selfie—
and we even got her to show us how (she has the sense of humor to poke fun of herself in the process)
. So, yes, we will forever and always remain one of Hunt's dedicated followers—even when we're just one in, like, six million.