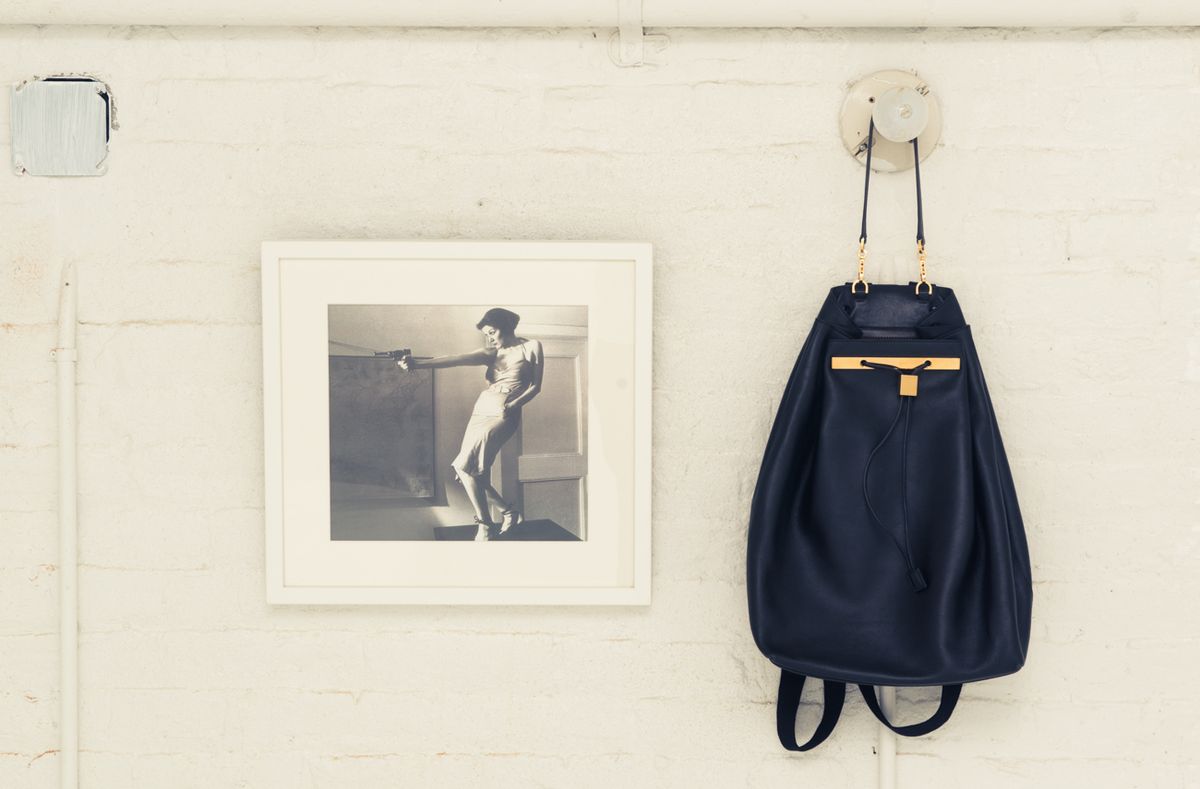 Fashion
Music, movies, buying stuff. Here's what's up this week.
This week's editor's picks contains the following: a shameless plea to Travis Scott, apple-picking, an eff you to anyone who doesn't like Jonathan Franzen, and drug cartel drama. We're nothing if not diverse, okay? Oh, and there's shopping and stuff, too. To get specific, a little bit of Jacquemus, Stella Jean-style tartan and cozy Alexander McQueen. Happy Friday!
---
Meagan Wilson
Senior Editor & Social Media Manager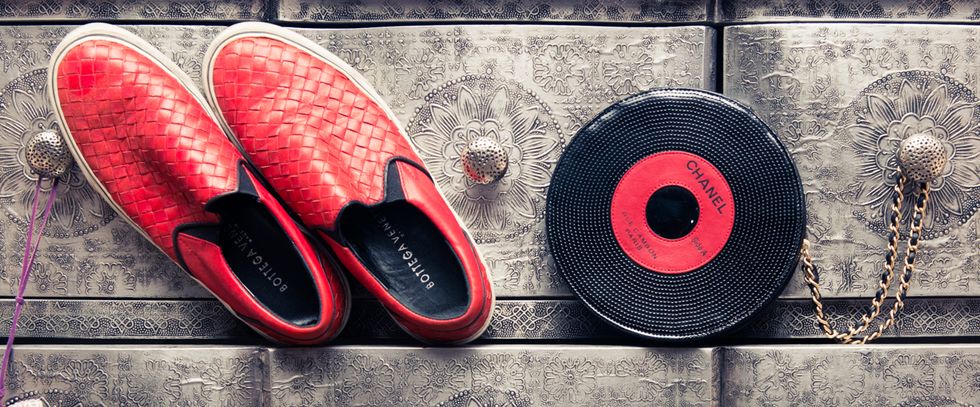 Let's get to it: I have a very real obsession with Jacquemus. This dress has all the usual cut-outs and intense structure and asymmetry, but in a real-life-not-fashion-week color and fabric that makes the whole thing all too easy to justify buying. Like every other white girl probably ever, I'm obsessed with Travis Scott right now. Him maybe dating Rihanna only sweetens the whole deal. Let us Coveteur you please? Finally, I DARE you to watch the trailer for Freeheld without tearing up at your desk. Go on, try.
Alicia Cesaro
Editorial Assistant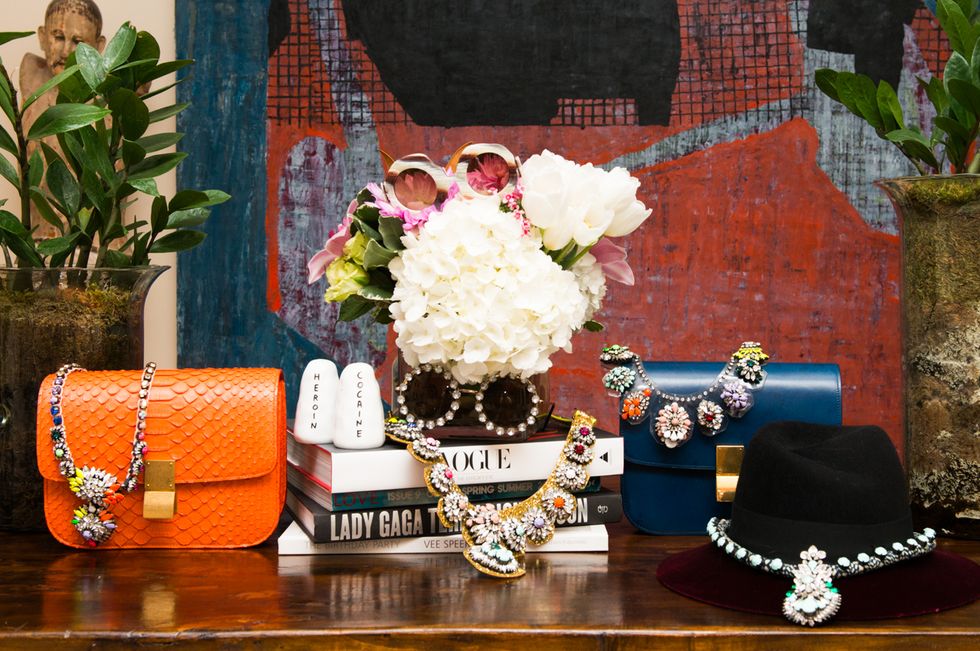 I plan on remedying the blues that inevitably come in that lull between not summer but not ready to wrap up in five million layers of cashmere weather with new stuff - like throwing everything in my digital shopping cart kind of stuff. First up: a super embellished tartan skirt courtesy of Stella Jean (not getting ahead of myself but Thanksgiving dinner, right?). After a season of fuchsia-stained lips I'm saying no-go to the berry hues with the help of Charlotte Tilbury (a.k.a the queen of the nude lip). And a little bit of drug cartel drama (currently binging on Netflix's Narcos) to balance out all the apple picking and sequinned skirt pleasantries of fall, y'know?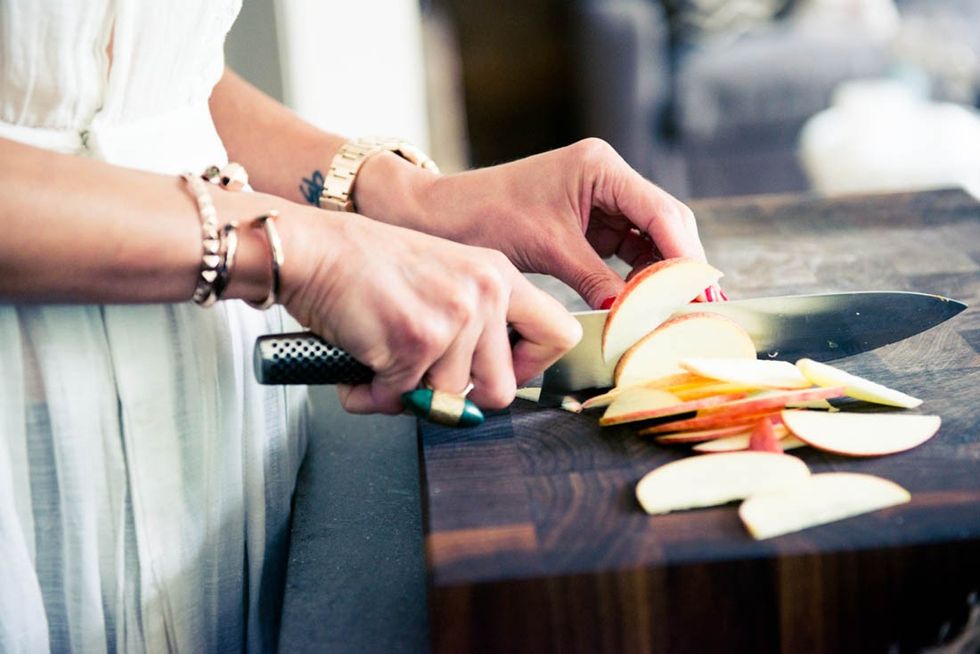 The only thing on my to-do list as of right now is to go apple picking. I literally have to have an apple a day (you know how the saying goes). But actually. Just ask Alicia, she has to watch me eat one on the daily (Hi from across the desk and sorry!). I have a two-piece max on my fall outfits because I just can't deal with the layering thing, so this McQueen sweater is enough of a statement to stand alone against my black cigarette jeans. Yeah, that's my uniform. Leo Kalyan came up on Songza (yeah, yeah, I haven't made it over to Apple Music yet) last week and I've been listening to him ever since.
Emily Ramshaw
Senior Editor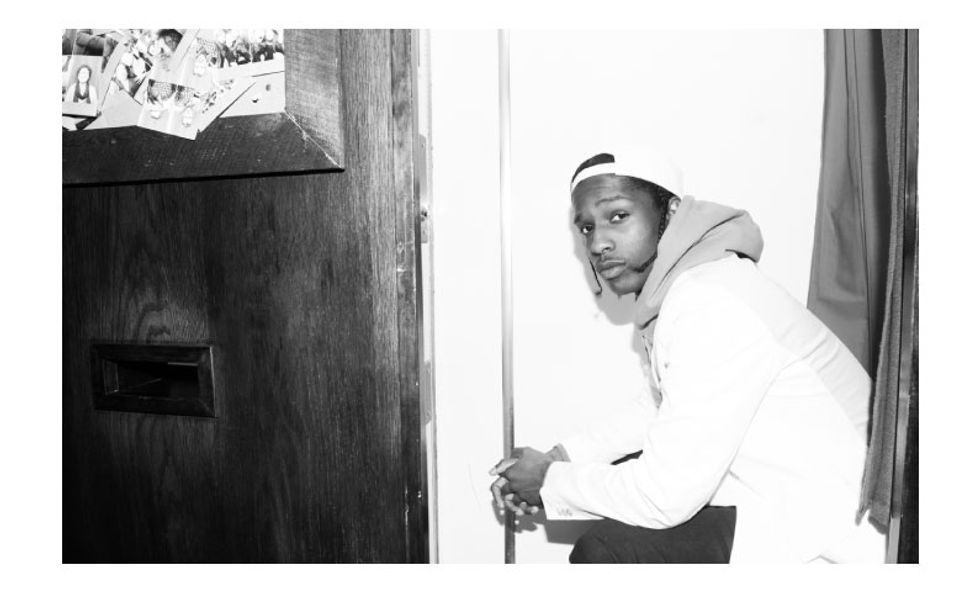 Three things I'm excited about this fall: A$AP Rocky's concert with Danny Brown in Toronto next Friday (big crush, guys, HUGE); reading Jonathan Franzen's new book (I like his writing and I don't care what you think); wearing turtlenecks and this Jacquemus one is just :ok_hand:.