How to Get the Loose Curls at Diane von Furstenberg
Look just like DVF at Studio 54.
Fashion Week
The hair at Diane von Furstenberg's Spring 2015 show probably had the best inspiration we've seen all week: Diane von Furstenberg. When the designer took us through her inspiration board as Pat McGrath painted iridescent blue and green eye shadow on Jourdan Dunn and Bella Hadid, and Orlando Pita intricately curled Karlie Kloss and Irina Shayk's hair, it was, well, hard to miss a picture of DVF herself, white flower pinning back her untamed curls. 
---
It was taken, she told us, on the first night she ever went to Studio 54. Yeah, that's a vibe we can get behind. "Whether in Ibiza, Portofino, Los Angeles, or Bali, I love seeing all the girls head out at night with their natural waves fresh from the beach, just tucked behind their ear with a flower," she explained. "It reminded me of how I used to wear my own hair back in the 1970s and I wanted Orlando to inject that carefree vibe into the show."
"This look is really all about Diane! Before the show, she was sharing photos with me of herself in the 1970s," Pita told us. "It was the first time she'd let her hair fall in its natural wave and I just loved the texture and the volume. She had so wanted the girls to rock a little of her personality today." We're pretty sure only someone—dare we say it?—as legendary as DVF could pull off using herself as the inspiration for the show. Then again, if wearing flowers in our hair brings us that much closer to Studio 54's heyday, we're right on board.
---
 Diane von Furstenberg's 

Studio 54 Curls
---
What You'll Need…
· Perfectly (un)Done Weightless Moisturising Shampoo and Conditioner
· Runway Collection Make Waves Shaping Gel
· Runway Collection Make Waves Shine Enhancing Cream
· Perfectly (un)Done Ultra Brushable Hairspray
· A blow dryer
· A soft bristle brush
· Hairpins
· Optional accessory
— Step 1 —
Start by washing your hair using Perfectly (un)Done Weightless Moisturizing Shampoo and Conditioner and rough dry.
— Step 2 —
Create a deep side part. Layer Make Waves Shaping Gel, then Make Waves Shine Enhancing Cream, onto a two-inch wide section of hair, twist and secure in a bun with a hairpin. Start with one row of buns at the base of the neck and then create a second row around the crown and forehead until all hair is secured.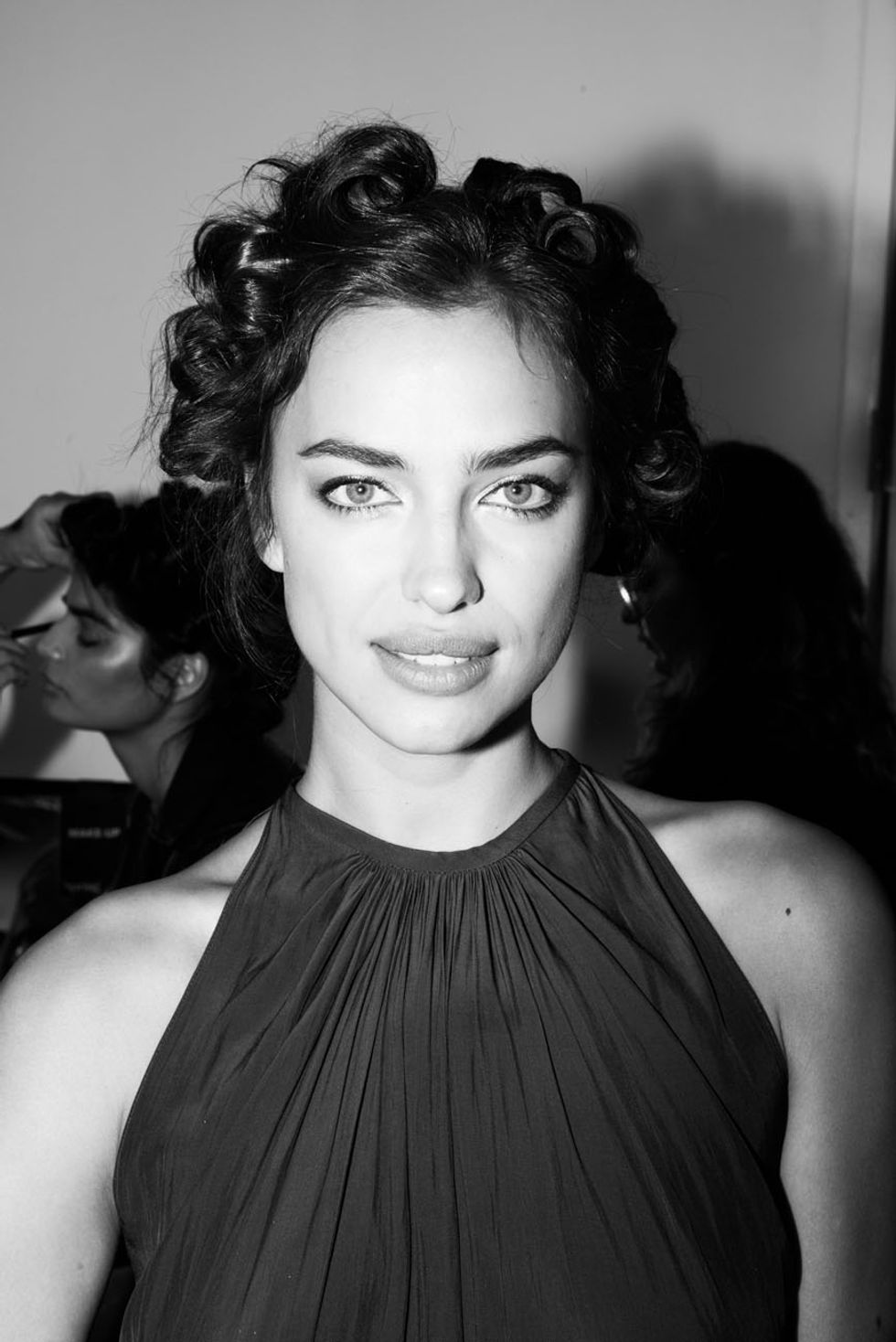 — Step 3 —
Use a hair dryer to dry each twisted bun, or leave to air dry. When dry, unravel each bun, pulling apart the hair twists as you unravel.
— Step 4 —
Use a soft bristle brush to brush out the waves and lightly tease the front section to create soft volume.
— Step 5 —
Finish the look by tucking your hair behind one ear and spraying Perfectly (un)Done Ultra Brushable Hairspray for flexible hold. Add pins or a hair accessory for additional interest where the hair is tucked back.