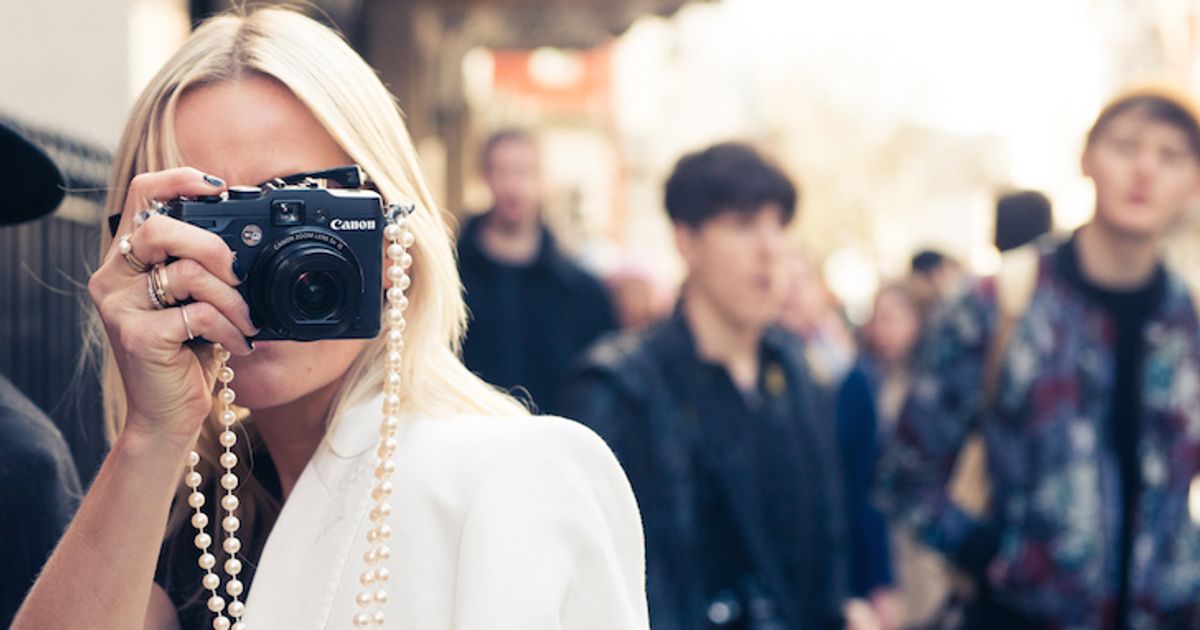 Fashion
Fashion week: the only time of year that fur-lined sandals are seen as practical.
If there's one reason we love fashion week, aside for the endlessly entertaining people watching and the copious, straight-from-the-runway wardrobe inspiration, it's that the massive flock of street style paparazzi lurking outside every show venue is kind of like the equivalent of a sartorial hall pass—as in, this week is the moment when we can let our fashion freak flag fly. Bring on the feather skirts, metallic disco platforms and Anya Hindmarch stickered-Birkins. Because only the fashion week community could ever understand the intrinsic satisfaction that comes with saying 'fuck it', and wearing the fur-lined sandals outside of your apartment. Get out there and werk!
---
Meagan Wilson
Senior Editor & Social Media Manager
My rationale for this week's picks goes a little something like this: I stumbled upon the Kenzo clogs first. They're both pretty heinous and kind of awesome, but require accompanying pieces that make you look just a teensy bit more pulled together to avoid the whole hairy-shower-shoes look. Repossi's Berbères are the calling card of intimidatingly cool and probably French girls everywhere (read: basically Gaia), but the lilac shade gives it a more feminine feel. Finally, I did have the sickest dusty pink, suede J.W. Anderson trench fit for the chicest Carmen San Diego reboot, but it sold out. So, I picked out this Peter Pilotto knitted Snakes and Ladders-inspired coat in its place—Alicia says it looks like the type you'd wear to the most important business meeting of your life, so I'm taking that and running with it.
It's no secret that fashion week is kind of like grown-up dress-up, where everyone parades around in their most outrageous wares in hopes that they'll make it onto some 100+ slides gallery of street style pics. Me? Hells no. I'd rather sleuth my way through the kaleidoscopic sea of bloggers right to my seat. But that doesn't mean I don't want to look good. My anti-paparazzi-yet-fashion-week-approps outfit is, uh, minimal by this month's standards. Like this floor-length but breezy (because crowds + spot lights) Rick Owens dress that's ONE muted shade. As for the DSquared2 heels, well, that Rick Owens dress is long and I'm only 5'4" (on a tall day), and since I plan to change out of them as soon as I get into the backseat of my Uber, this Fendi Peekaboo is big enough to stash a spare pair of flats—I mean, that's to say if I had an extra 8K lying around. 
Alicia Cesaro
Editorial Assistant
As much I don't want to admit it's over, according to yesterday's abrupt NYFW arrival, the autumn/winter season is officially upon us. The pants (cringe), furry closed-toe footwear and knits are proof enough. Enter this Ellery dress/coat hybrid which kind of says, 'I'm ready for fashion month', while still acknowledging that it's 80 degrees and humid out. I plan on keeping it in heavy rotation alongside these block-heeled (:ok_hand:) lace-up sandals. ALSO, I'm kind of obsessed with this mirrored Dolce & Gabbana bag in the way people are obsessed with their firstborns. As in I would take endless photos of it, show it off to my uninterested friends and love it forever and ever. It's teeny tiny box shape only fits the essentials, rendering it a bit impractical. Which is also :ok_hand: in my book.
Emily Ramshaw
Senior Editor
My fashion week peacocking "essentials" are as follows: anything Dries, because that shit is classy—I would wear all Dries all the time if I was a millionaire. Plus, this skirt is a dream. These Givenchy slides are probably the most ridiculous things you could ever spend your money on—I mean, mink on a rubber sole, come on—and therefore only appropriate for fashion week. And the supersized sunglasses? Well, they're to block out all the street style flashes… duh, guys.