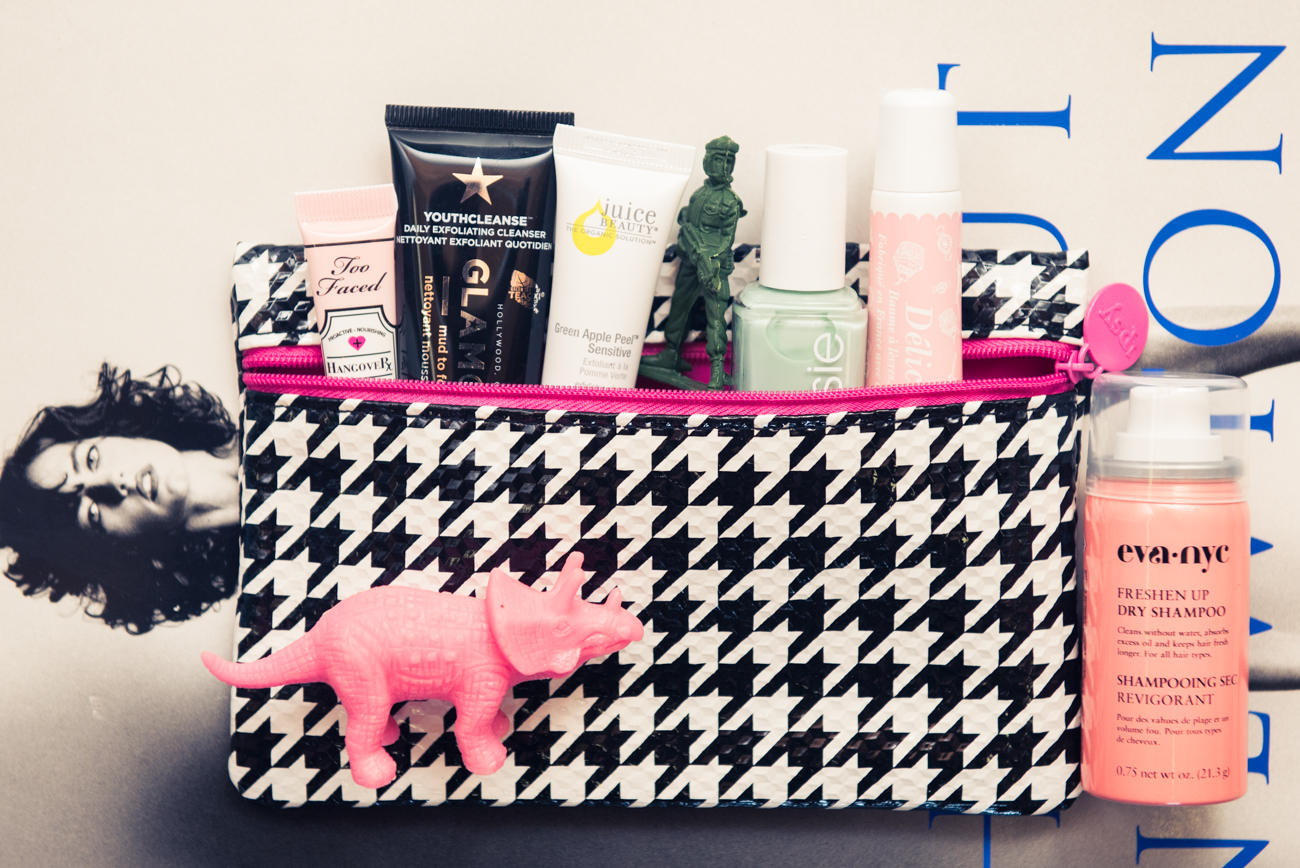 Battle of the Subscription Beauty Boxes
The Huffington Post's Michelle Persad investigates: do they live up to the hype?
A few weeks ago, The Coveteur asked me to review some of the most popular subscription beauty boxes to see how they stack up (I know, my job is really hard). And given the number of products that come across my desk on any random day, I'm somewhat of a tough critic.
 
So over Labor Day weekend, while you were out sunning yourself, I was stuck in my bathroom trying dozens of new beauty products (this is the part where no one should feel bad for me). Herein, the good, the bad and the best box of all.
Birchbox
Of all the beauty boxes I tried, I was most excited about Birchbox because I had heard so many great things. But when it arrived in the mail, it was a little lackluster. The packaging was minimal (the five items came in a small brown cardboard box) and the contents looked like they had just been dumped inside. When it came to the products, my favorite was the Benefit They're Real! Mascara—it wasn't new to me, but it was nice to get a mini version to stick in my purse. But it got worse from there: the other products included a Tocca Grapefruit and Cucumber Hand Cream (which smelled like a perfume store exploded on my hands), a magenta Laqa & Co. lip tube (way too bright), a Vasanti BrightenUp! Enzymatic Face Rejuvenator (which felt like a fancy Clean & Clear scrub) and an Amika Nourishing Hair Mask (which I enjoyed, but if I'm being honest, I'm never going to sit down and do a hair mask). 
 
COST: $10/month
NUMBER OF PRODUCTS: Five
OVERALL RATING: 2 out of 5. I loved the mini tube of mascara, but the box didn't introduce me to any new items that I'll buy again. Also, Birchbox needs to up their packaging game—they should include a tiny makeup bag or something to give their boxes a little somethin' somethin'.
Ipsy
Ipsy, which is the brainchild of the ultimate Youtube guru, Michelle Phan, gets major points for presentation. Their items came in a cute, patterned makeup case that I will definitely use when I go on my next vacation. As far as the products go, there were two that I absolutely loved. My favorite was the Eva NYC Freshen Up Dry Shampoo, which came in a mini aerosol bottle (and is going to save my life during fashion week) and the other was the Ole Henriksen The Clean Truth Cleansing Cloths, which are perfect to use when your face needs a little pick-me-up in the middle of the day (another product that will probably save my life during NYFW). The other three products weren't as great—there was a pink lipstick that looked awful with my skin tone, a bronzer with too much shimmer and an aquamarine nail polish I'll probably never wear.
 
COST: $10/month
NUMBER OF PRODUCTS: Five
OVERALL RATING: 3.5 out of 5. The best product from all the beauty boxes I tried was in the Ipsy box (the mini dry shampoo), but most of the other products fell flat.
Glossybox
When Glossybox arrived, I was impressed before I even opened the package, living up to its rep as the fanciest of the subscription boxes. My products came in a cute pink reusable package (which is now sitting on my bookshelf) and were wrapped in tissue paper with a black bow, and there was a little card included that explained all the items. In terms of the products, standouts included the Lollipops Lip Balm (which smelled like cake and helped cure my super chapped lips), a really pretty light pink Sparitual nail lacquer, and the Manna Kadar Cosmetics lash primer. I never would have tried the primer on my own accord, but after sampling it, it really does prevent mascara from flaking. 
 
COST: $21/month
NUMBER OF PRODUCTS: Five
OVERALL RATING: 4 out of 5. I thought all the products were exciting and I will definitely buy a few of them in the future. The only thing preventing me from giving the Glossybox five stars is the $$$ price
Beauteque
This Asian beauty box was by far the most exciting of the pack. Beauteque's seven items came in an adorable mint green makeup bag and each product was more exciting than the next. The products sent in the box (or as they call it, the BB Bag) come from different parts of Asia, but the one I received happened to feature Korean products. While there were a few basics included in the seven items (like The Saem Cover Perfection Tip Concealer, which actually made the bags under my eyes disappear), there were also some crazy products that I would have never bought myself. The best product I tried was the Mizon All-In-One Snail Repair Cream, which contained 92 percent snail extract and was super hydrating. I also tried the Botanical Choice Vital Radiance Honey Hair Mask, which helped my chlorine damaged hair (again, probably won't do a hair mask again, but a cool concept) and finally, the Hanaka V-Line Chin Patch which was supposed to firm my skin—maybe it was my imagination, but it seemed to work? This beauty box was like a treasure trove: I couldn't wait to try every product as soon as it arrived. And thank god, it also included a little explainer sheet, so I knew exactly what I was putting on my face.
 
COST: $24/month
NUMBER OF PRODUCTS: Seven
OVERALL RATING: 4.5 out of 5. The Beauteque box is what all beauty boxes should be: it introduced me to a bunch of new products that I had never heard of before and will likely buy myself in the future. While the price tag is steep, there were enough items to justify it. My only problem is that not all the products in the beauty box are available on their site. I have visions of myself getting addicted to a Korean face cream only to find it's impossible to track down.